Many Swedish riders started their mx career's in the 60's on a Lindström bike which was considered the fastest bike you could get.
Here are some of these drivers
The first 2 Photo's from MC Nytt Magazine
First out is Ronnie Nerbring who was Göte Lindström's "right hand" and also a good mx driver,
always testing new parts and ideas.
Here he is with the new sensation 1963, 352cc two stroke Lindstrom in the 500cc class,
some 50-60 kg lighter than the competitors 4 strokers!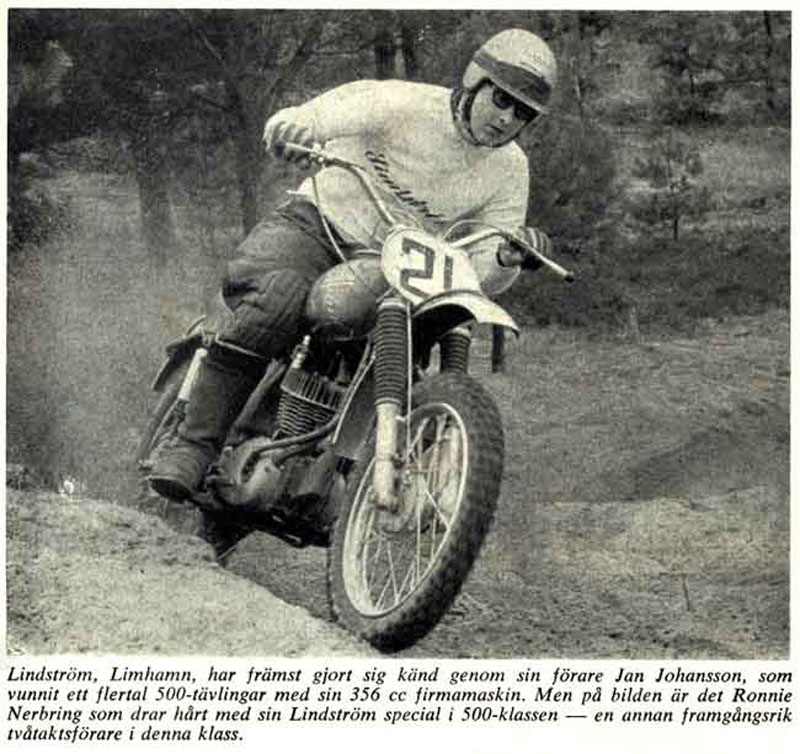 Anders Franzén 1960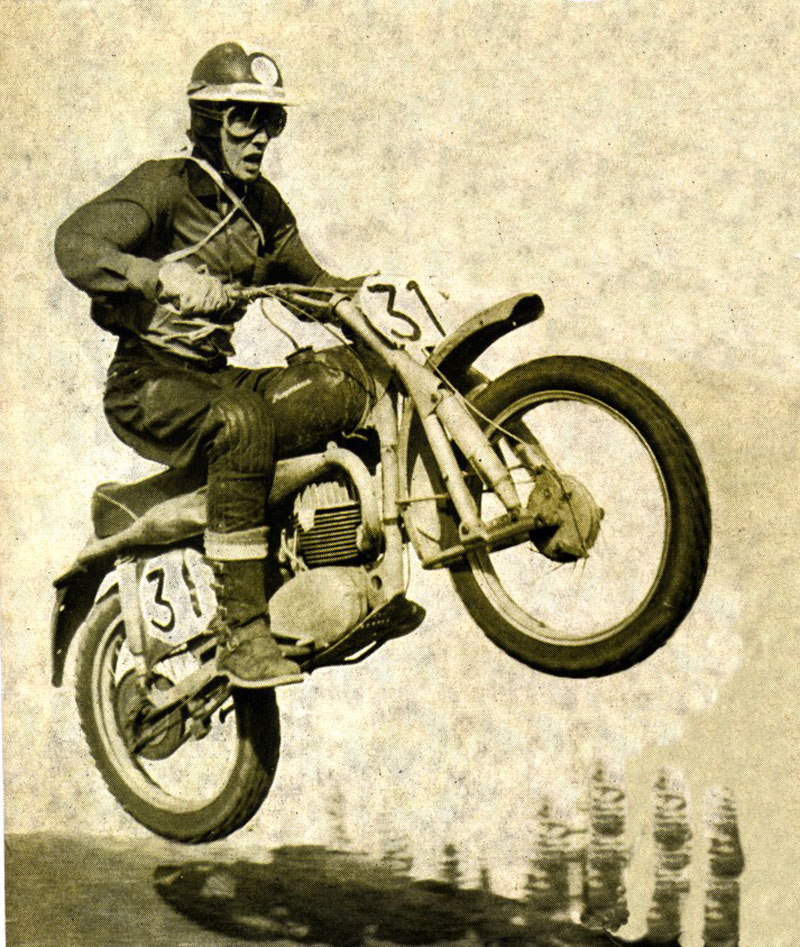 Next 12 pic's from Åke Wremp's archives.
All from a race in Saxtorp 16 september 1962,
Most of the bikes coming from the Lindström shop
Photo's published in Cross och Trialveteranen magazine nr 1 2010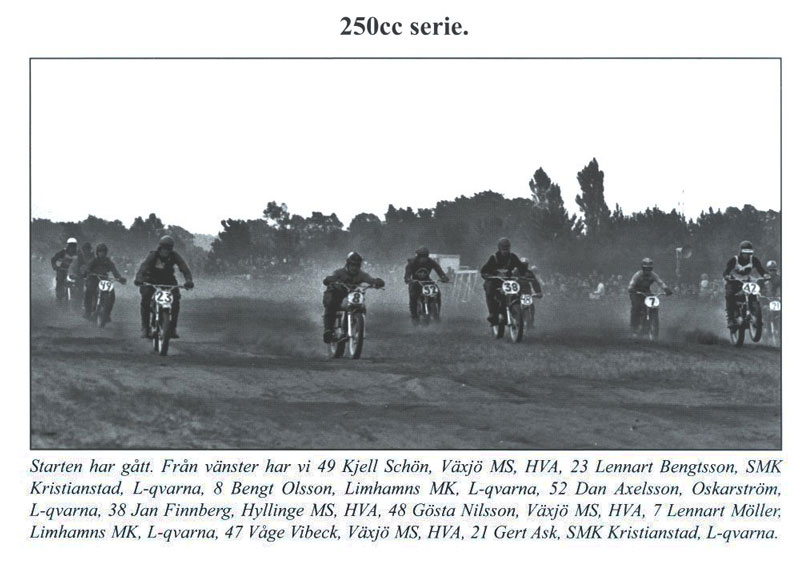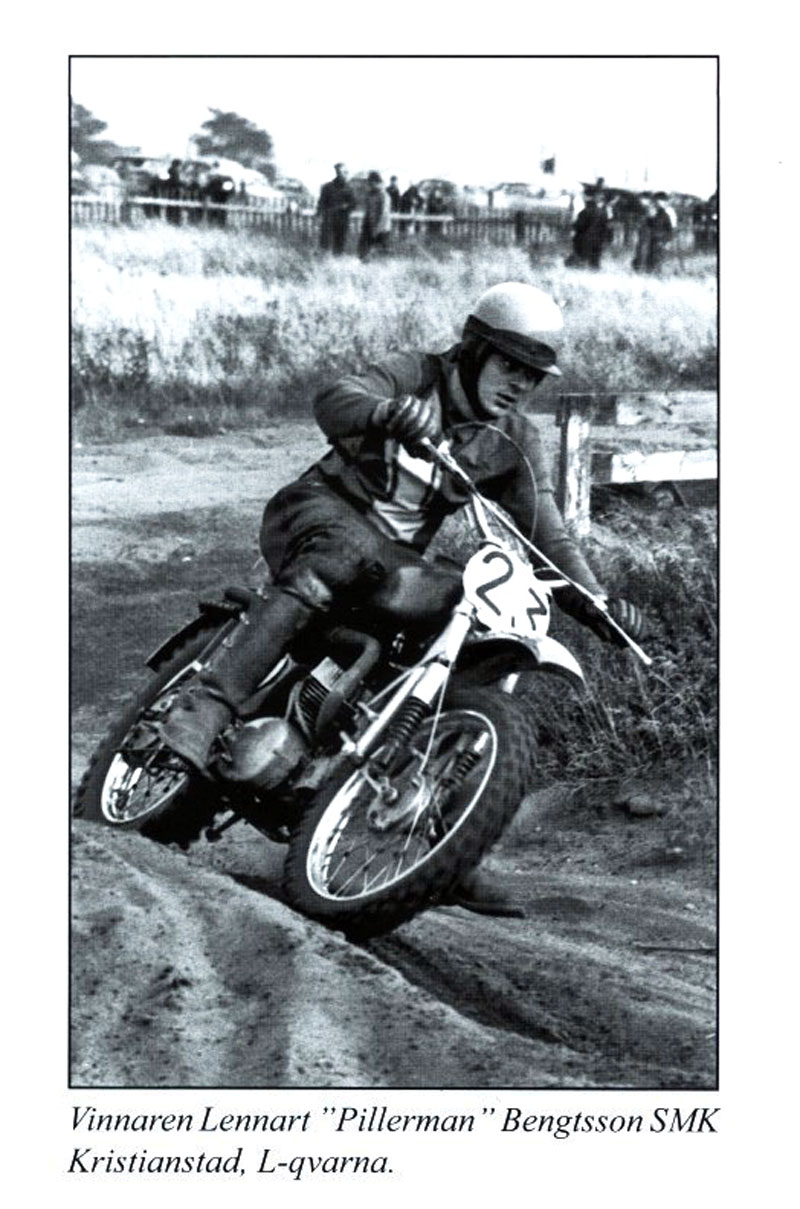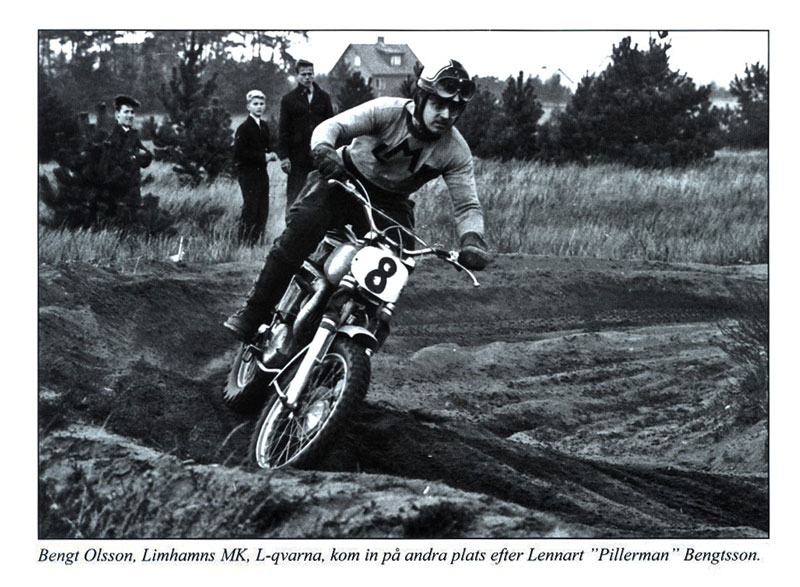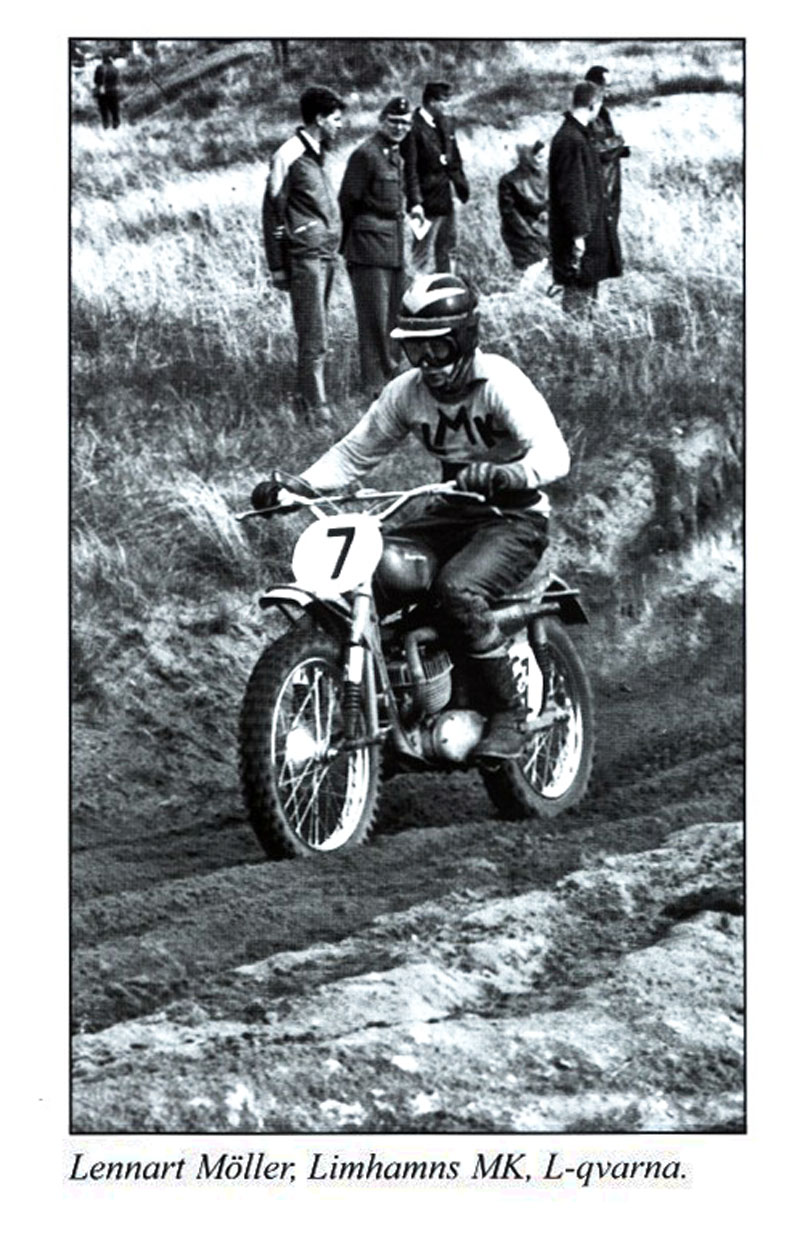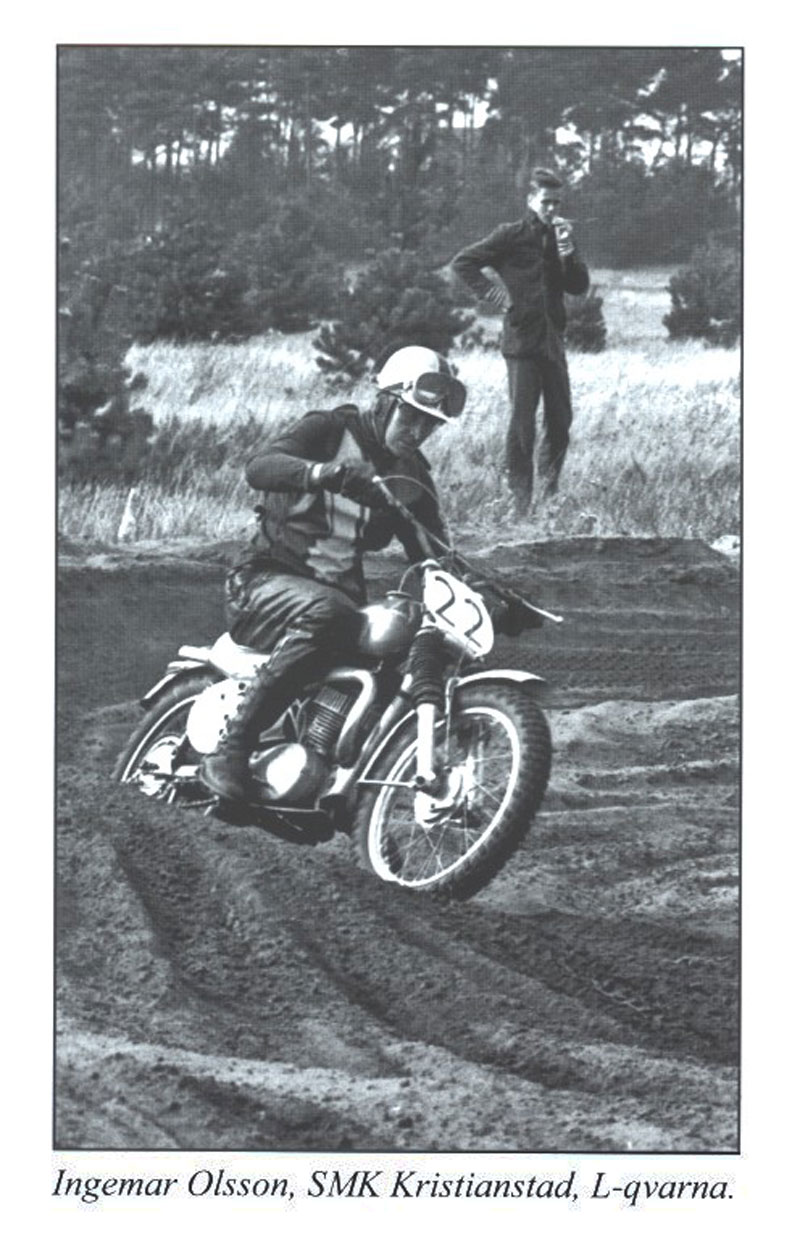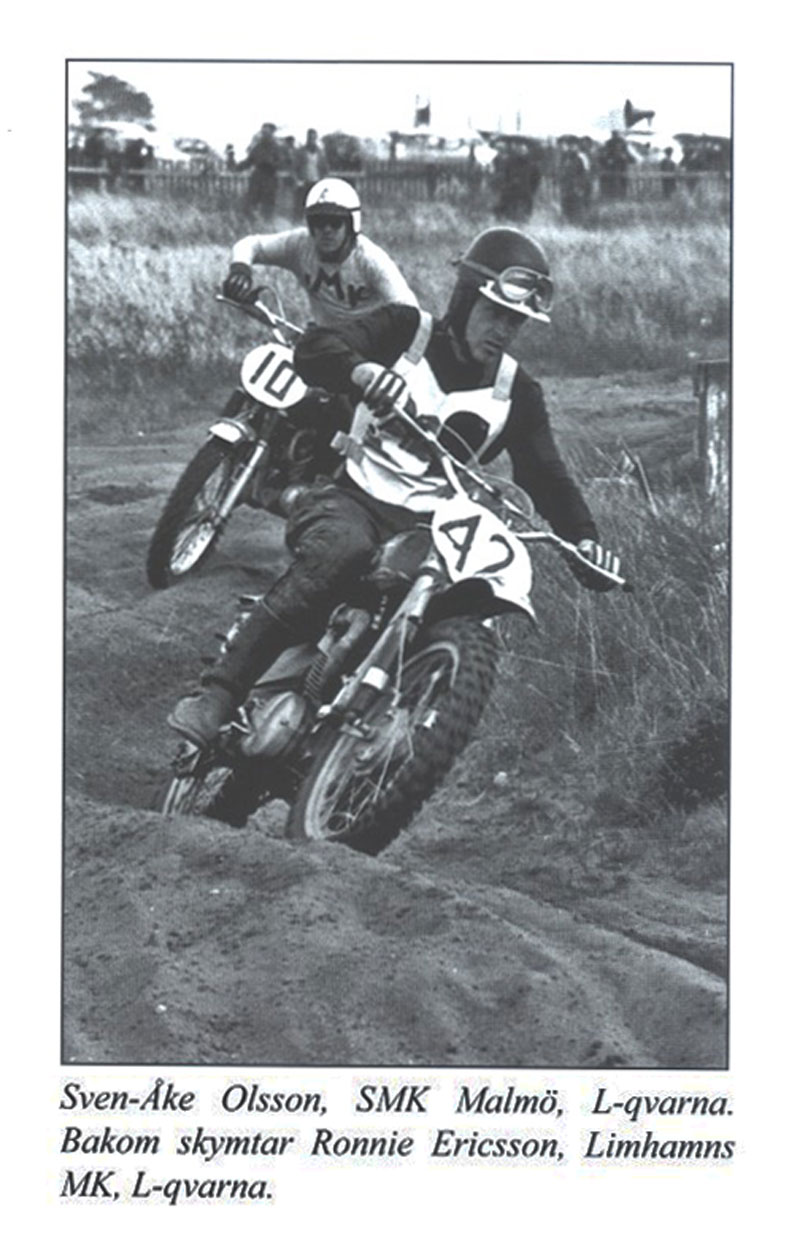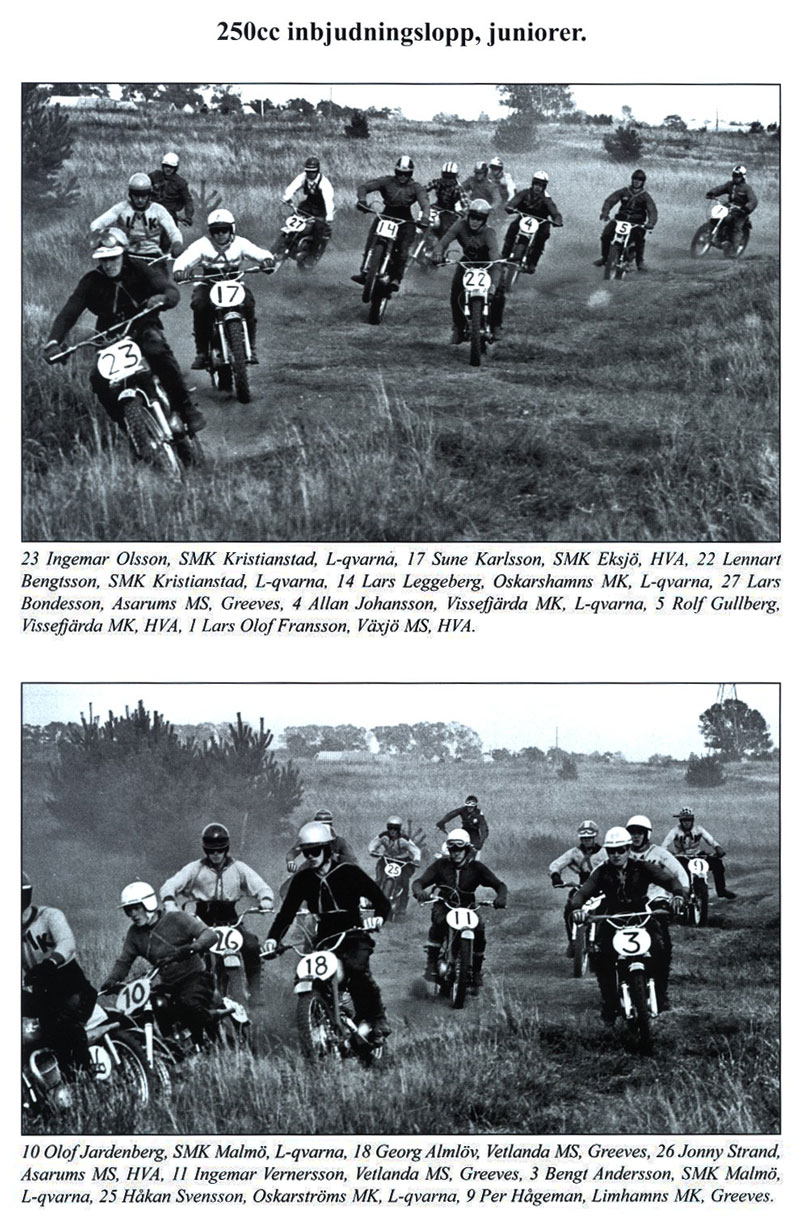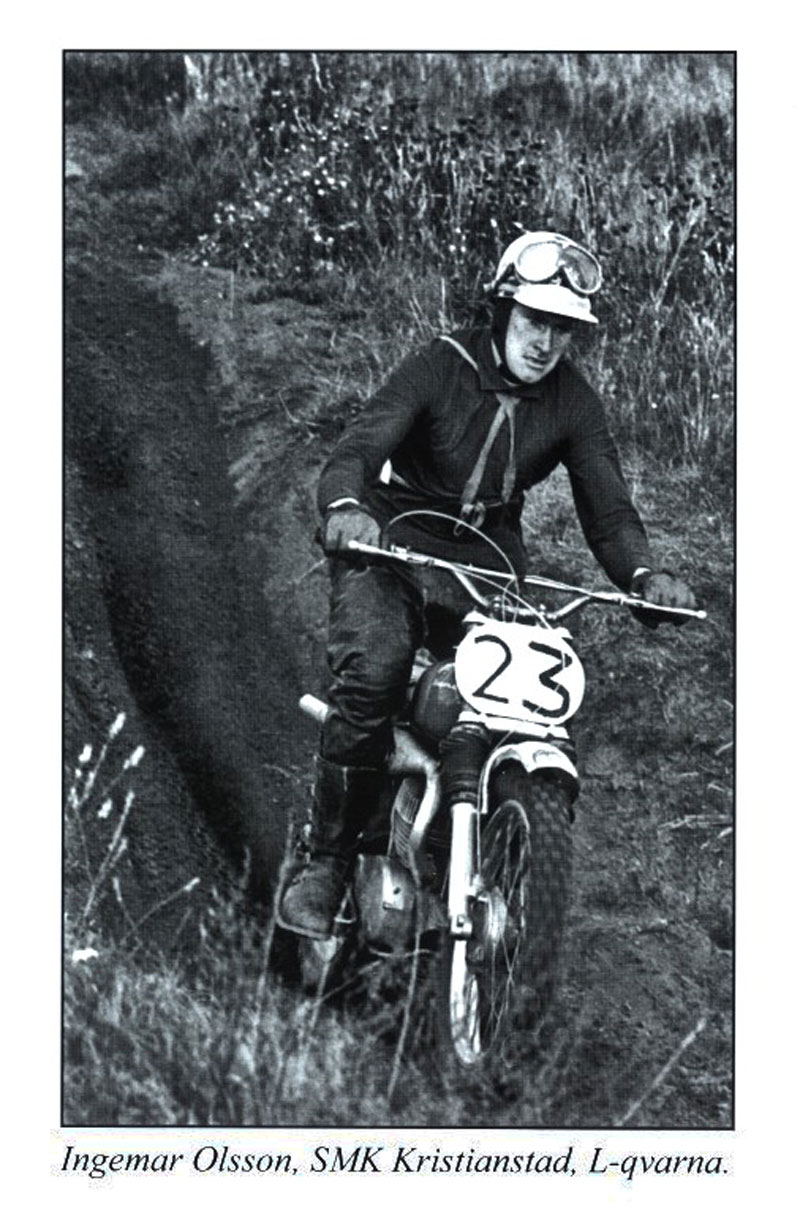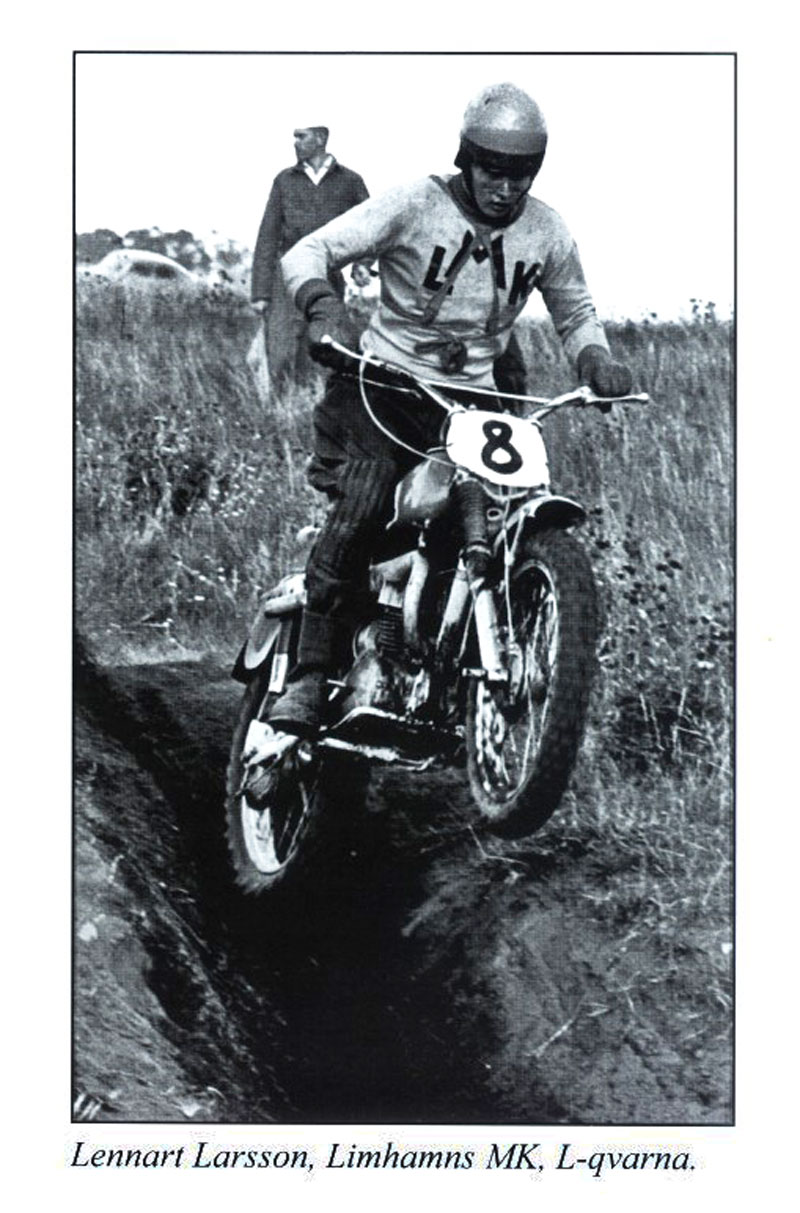 Olof Jardenberg 1963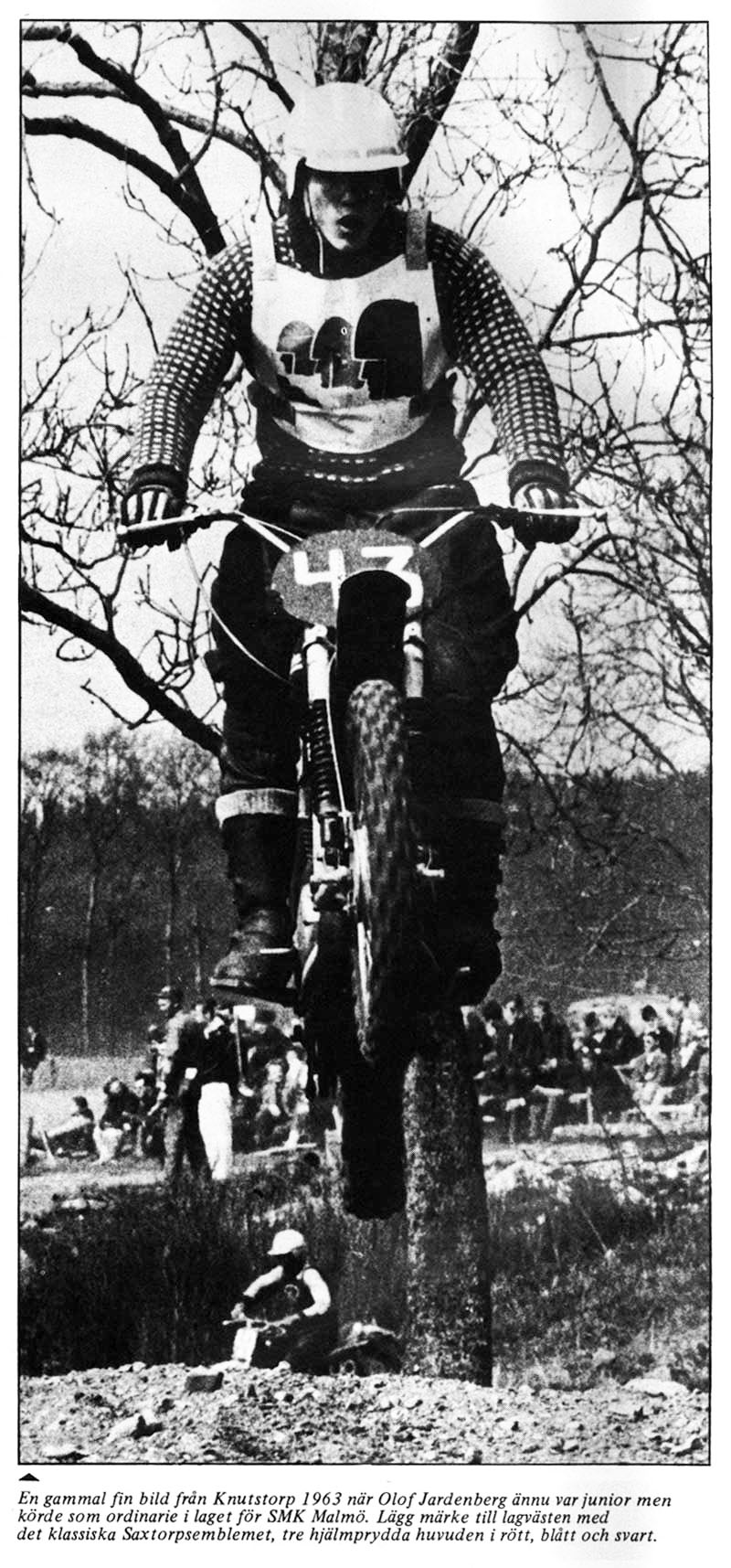 Next 2 Pic's from Mc Nytt
Christer Hammargren winning and Sivert Stensson second in Swedish Junior Nationals 1964.
Both on Lindström 360 cc bikes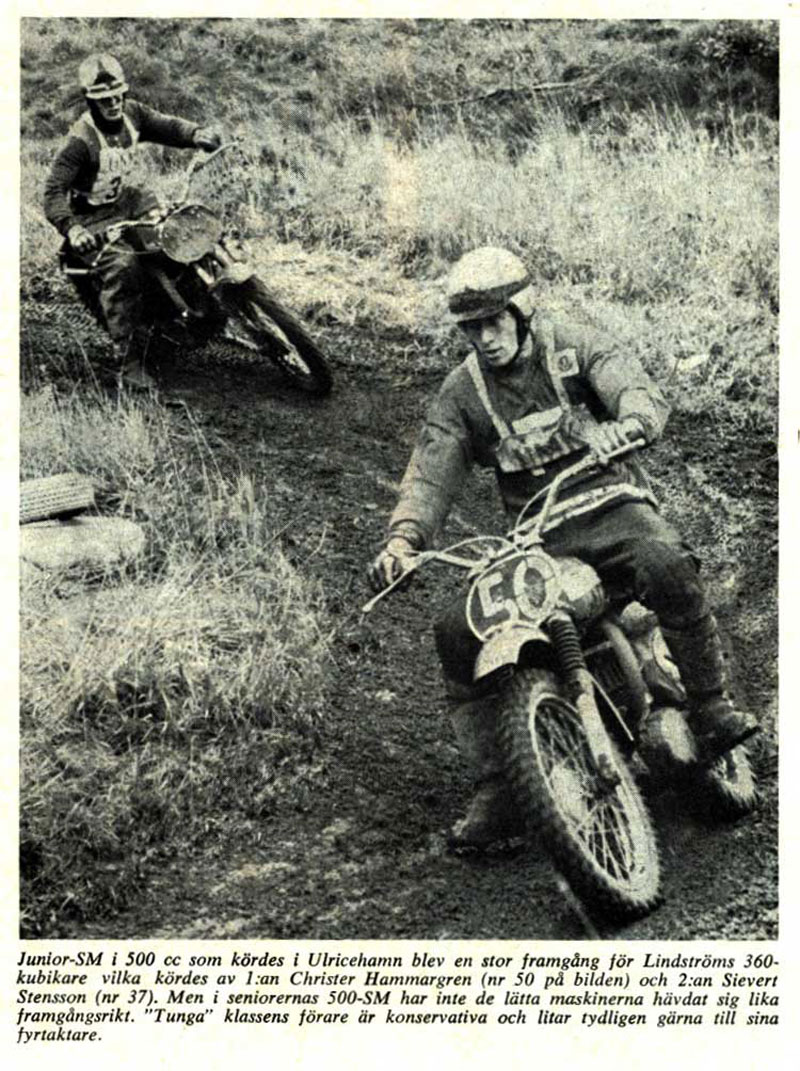 Nisse Wedin sent another photo with Christer "Hammer" Hammargren" on Lindstrom 360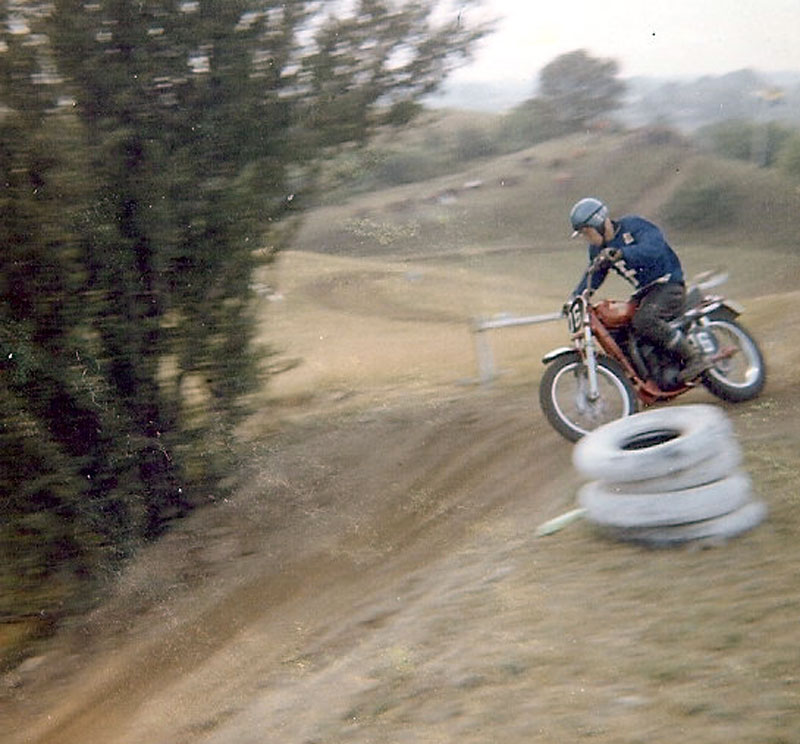 Svenåke Engström winning Swedish Junior Nationals 1965
on his special Lindström 360cc "without" gastank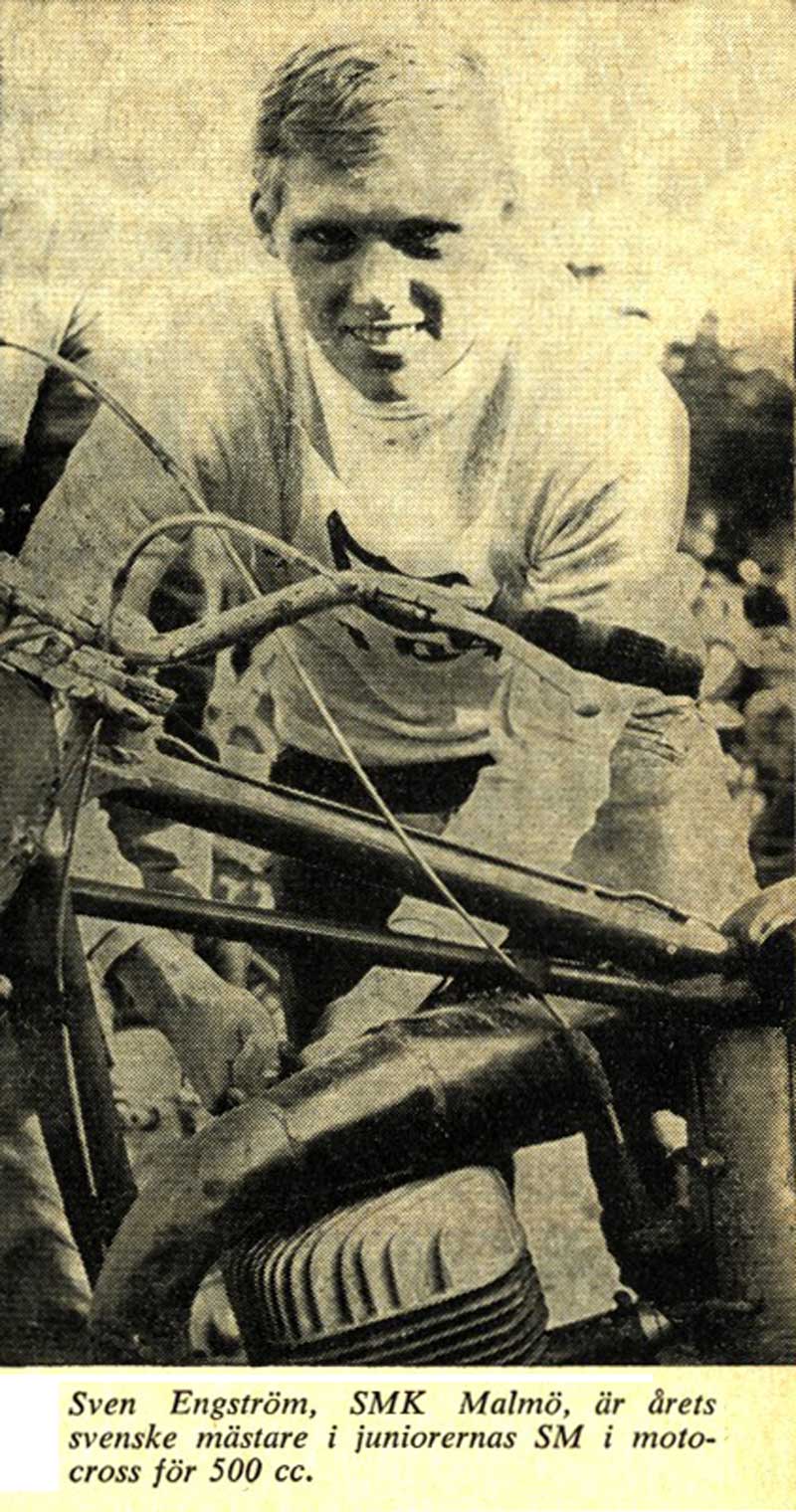 Here are 2 of SvenÅkes own pic's from Saxtorp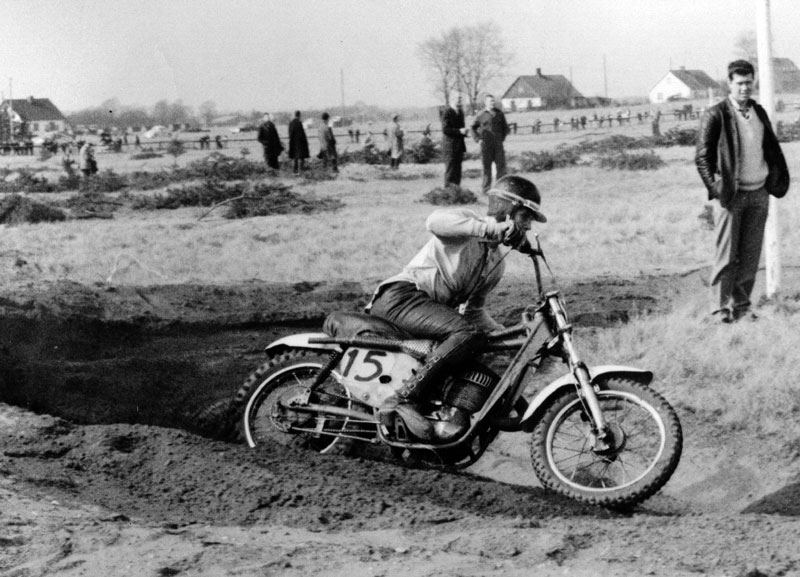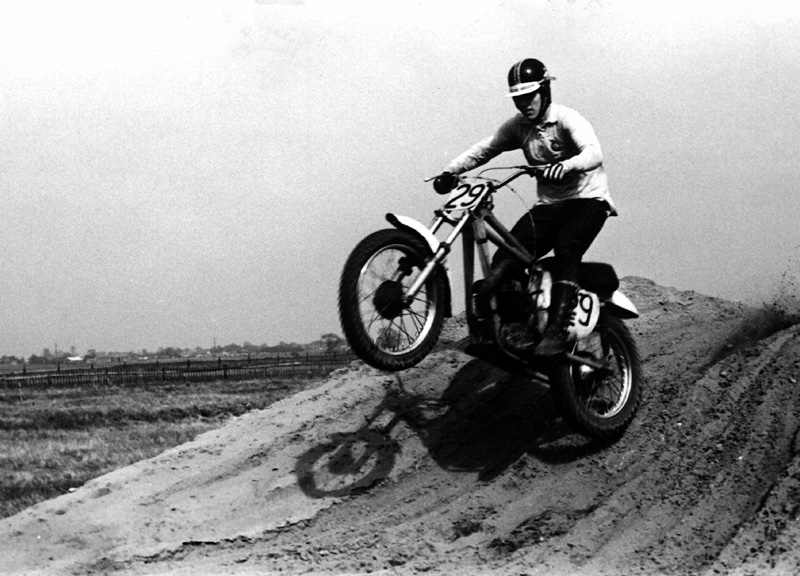 Next 4 pic's of Svenåke Engström from Nisse Wedin´s archives
Stobytrac 1965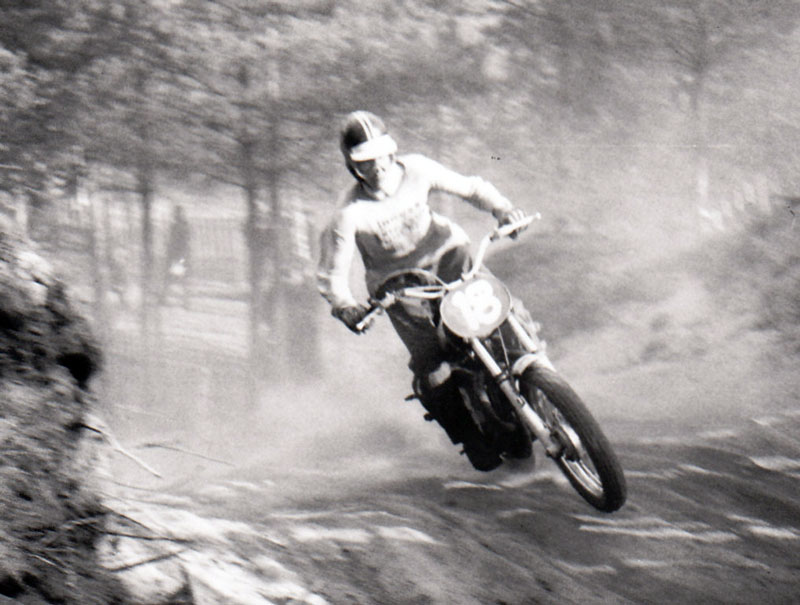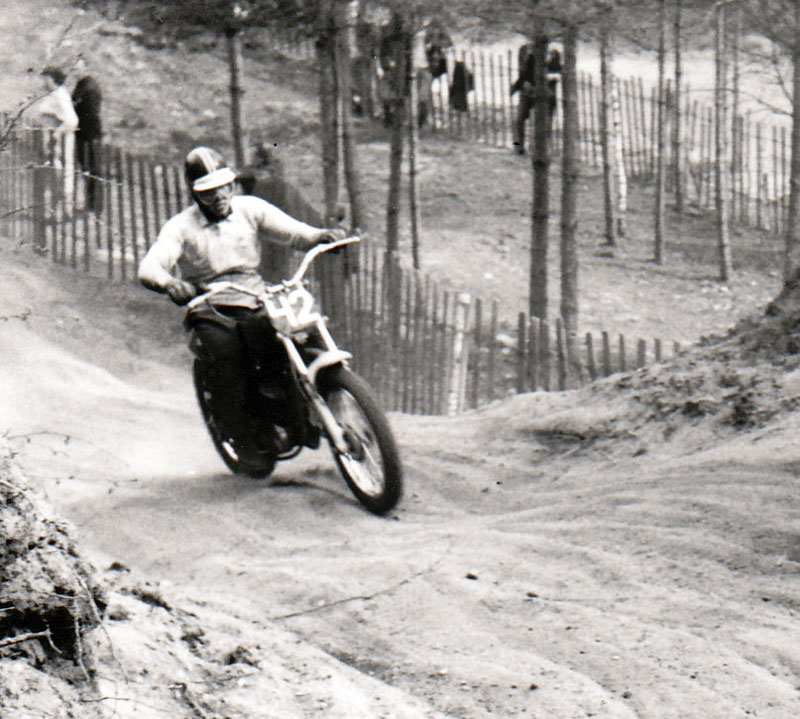 Knutstorp 1965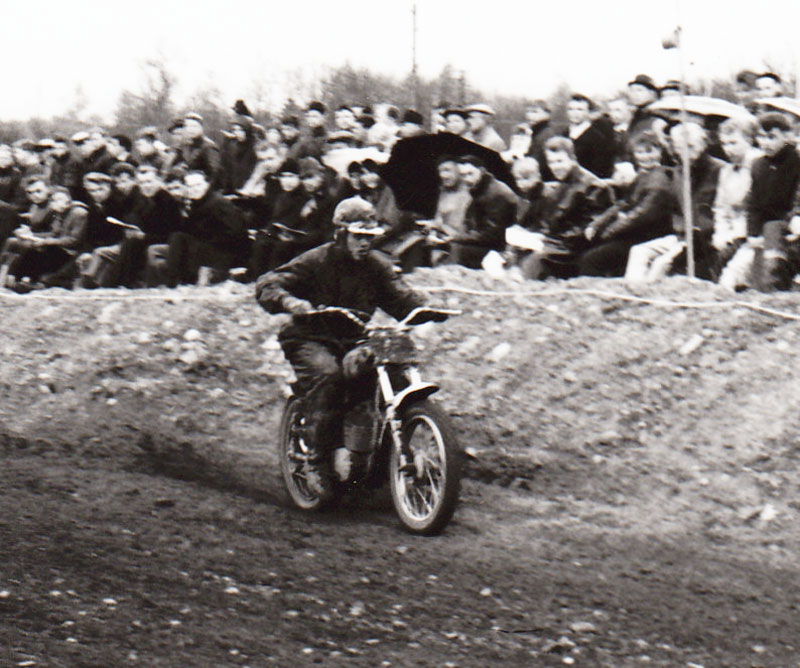 Here are Svenåke, "back" on Lernacken, at the Öresundsbridge some 40 years later.
This is were Limhamn's MX trac, and near were Göte Lindströms workshop was situated.
The bike is a 380cc from 1967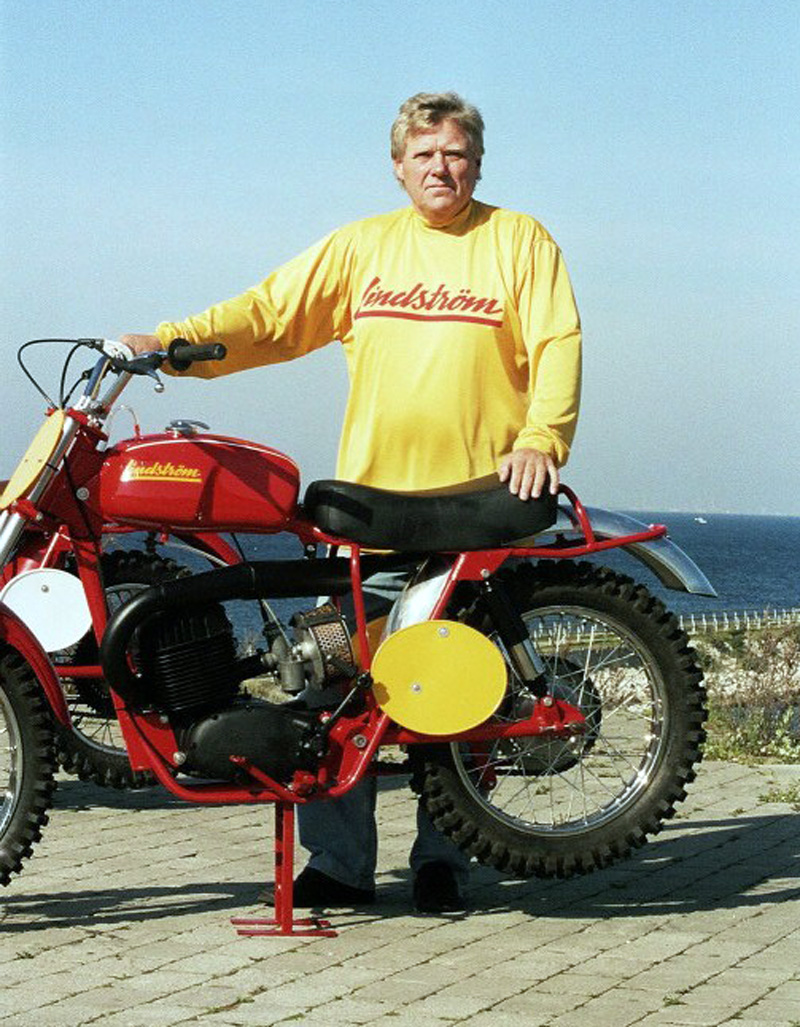 More from Nisses Archives
The driver on the 3 first pic's are Janne "smen" Sjölander Sösdala MK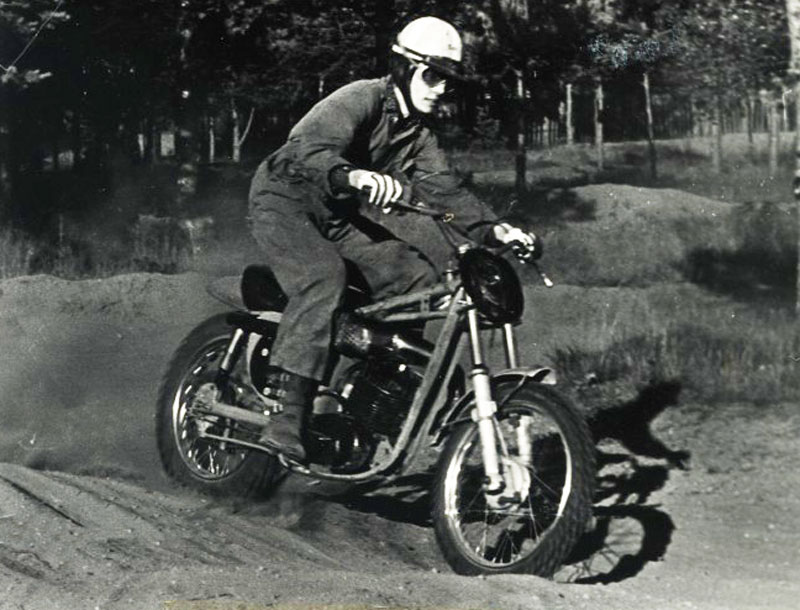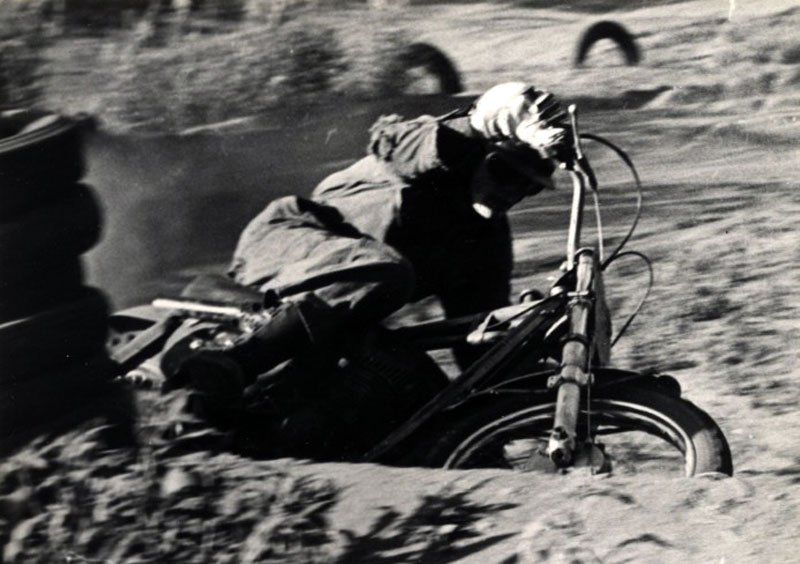 Nr 6 Jan Sjölander Lindström/EG 360cc left and
Hans Danielsson OWA 250cc practicing at Stobytrac.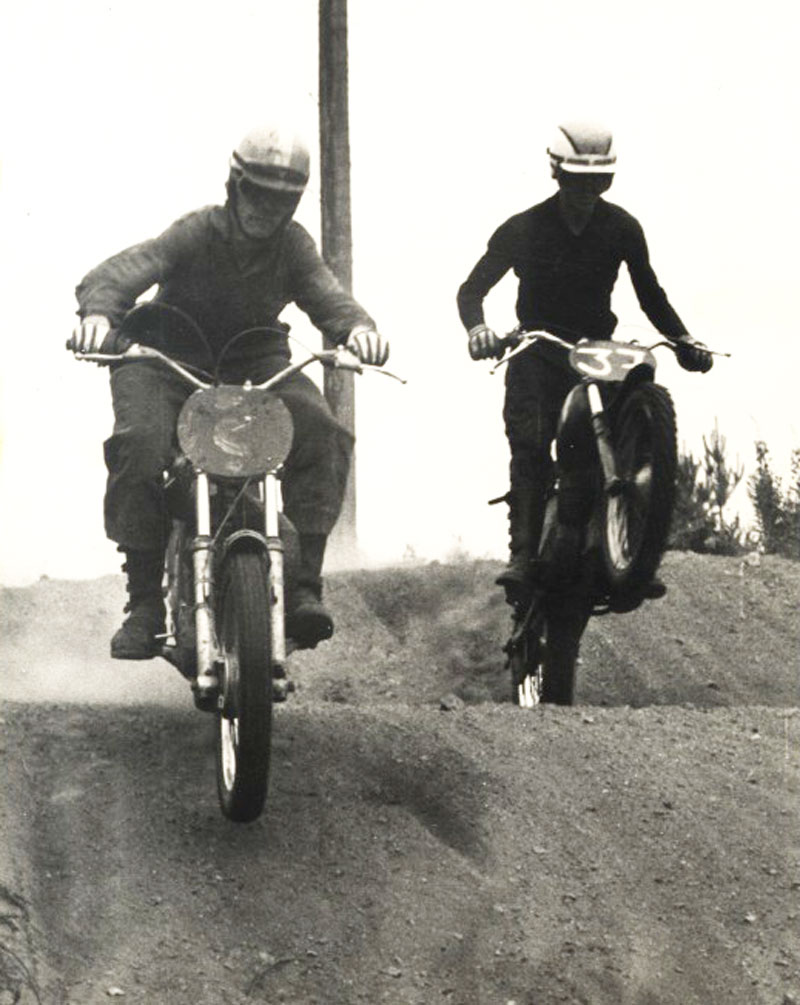 Vilke Adolfsson Lindström 360 Vetlanda at Stobytrac 1965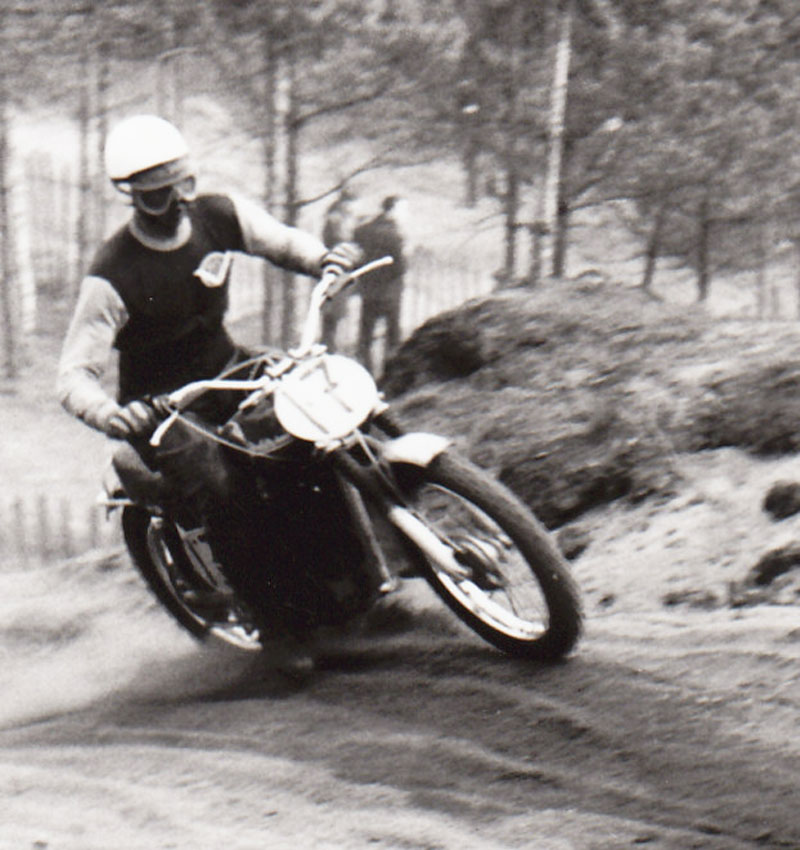 Nr 17 Jan Sjölander Lindström 360cc.
Probably Jämshög trac.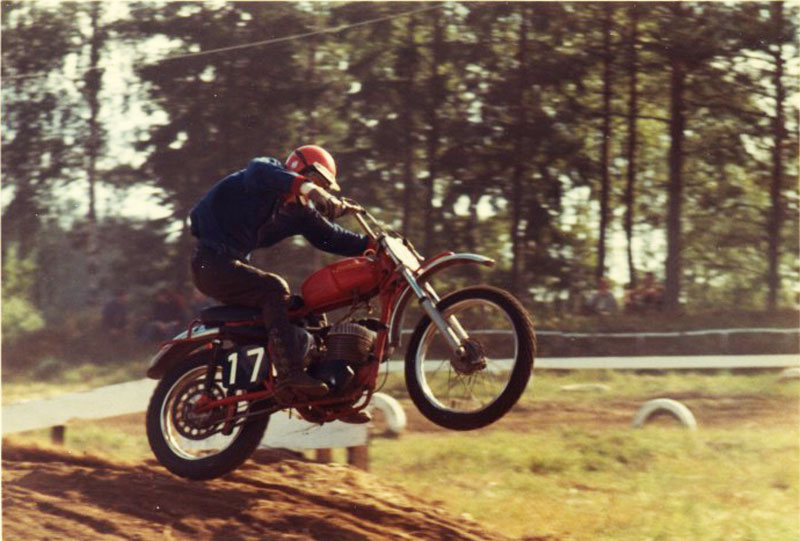 Next pic from Göran Pettersson Älvbygdens MK.
It shows Team Älvbygden MK coming second in 500cc Swedish team Nationals at Motala 1966
From left. Per Ove Jönsson , Bosse Petersson, Erling Andersson,
Conny Andersson and Stig Gunnar Thorstensson.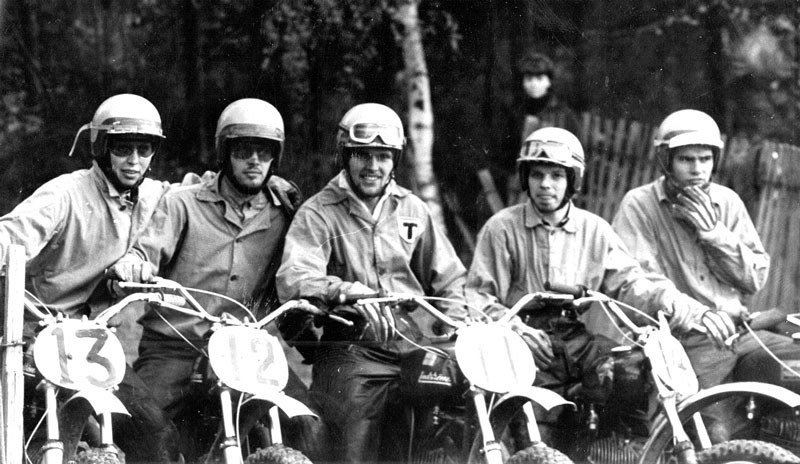 Next 2 pic's from Nisses archives
500cc juniorheat in Tomelilla at Svampatrac 19/5 1968.
Nr13 Jan-Erik "Smack" Nilsson Lindström SMK Malmö.
Nr 3 Jan Sjölander Sösdala MK Lindström, Nr 4 Bertil Nygren SMK Ronneby Combi,
Nr 9 Roy Forsman MA Lerum ESO, Nr 10 Karl-Gustav Victor Limhamns MK Lindström, and
Nr 14 Thor Lasson SMK Malmö Greeves.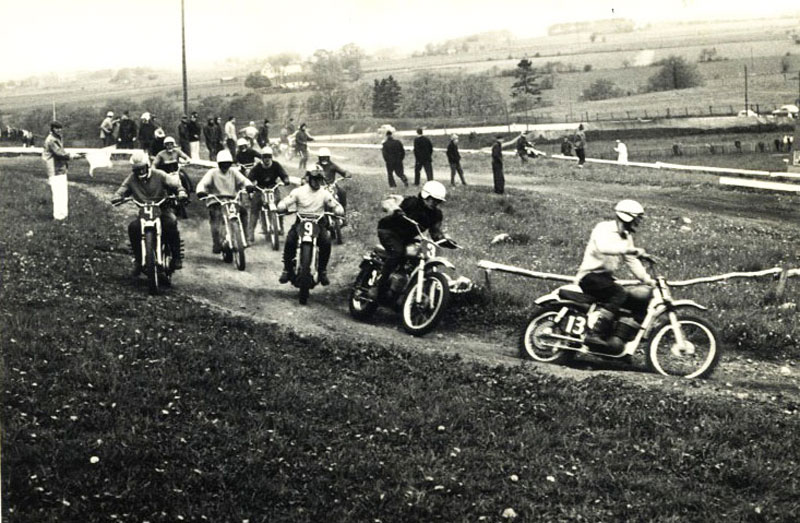 Jan Sjölander Nr 3 Lindström 360cc
at "Svampa"trac in Tomelilla.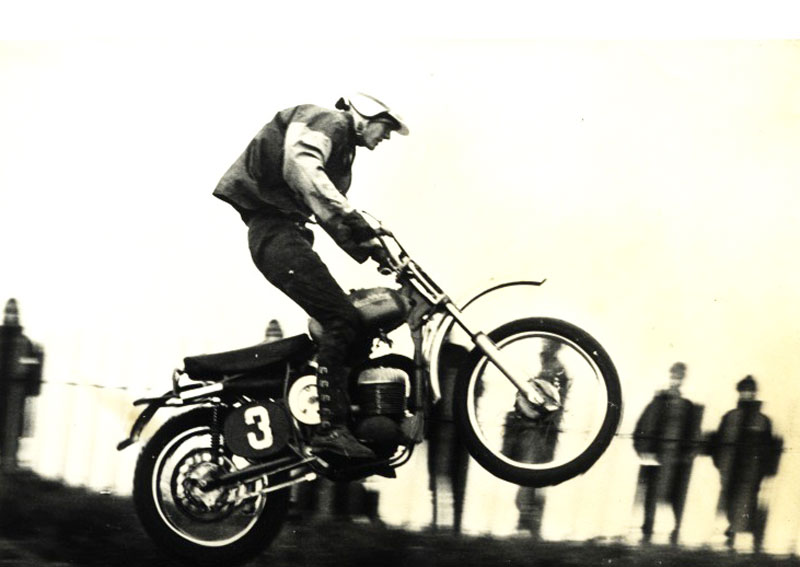 Here are photo's from Rolf Mårtenssons Archives
from left Thomas Löfgren SMK Malmö Lindström/EG, Jan "Jätten" Karlsson Hyllinge MS HVA and Rolf Mårtensson Tomelilla MK Lindström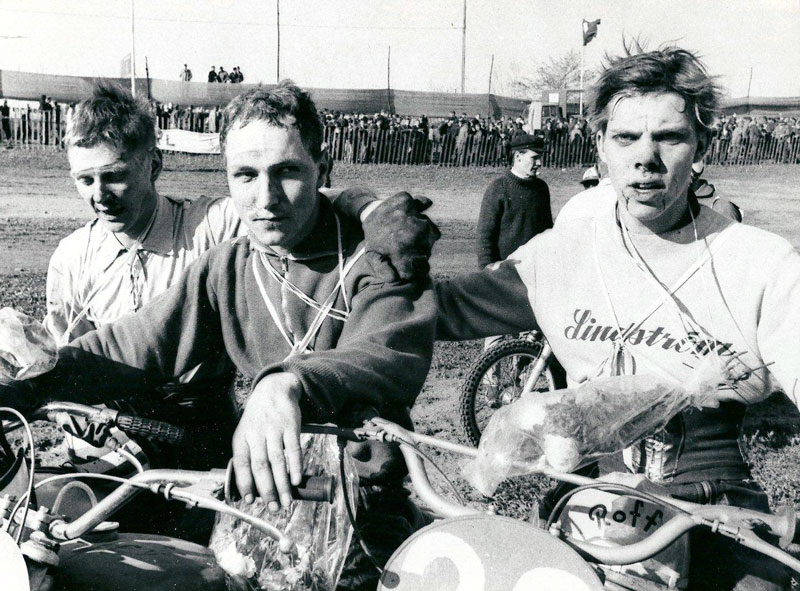 Thomas Löfgren left and Rolf Mårtensson right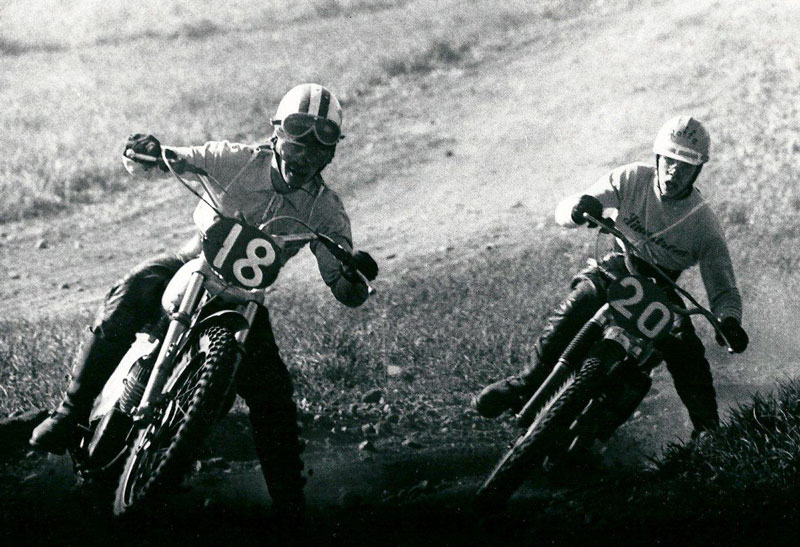 Rolf Mårtensson Jawa/Guldpil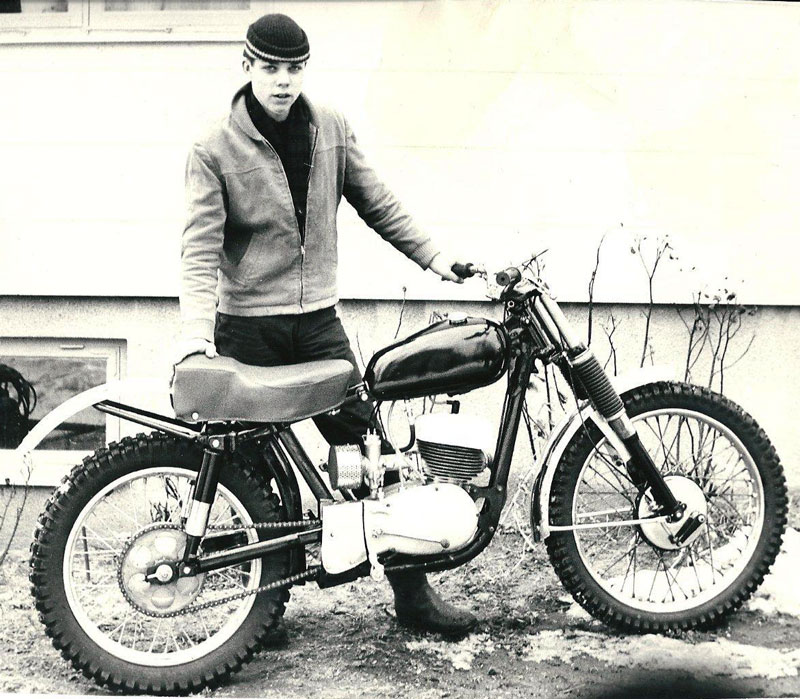 Rolf Mårtensson Jawa/Lindström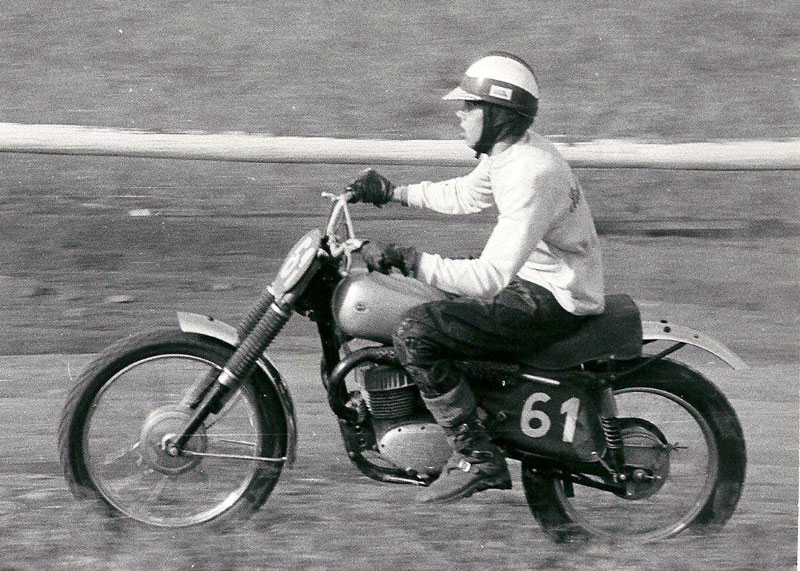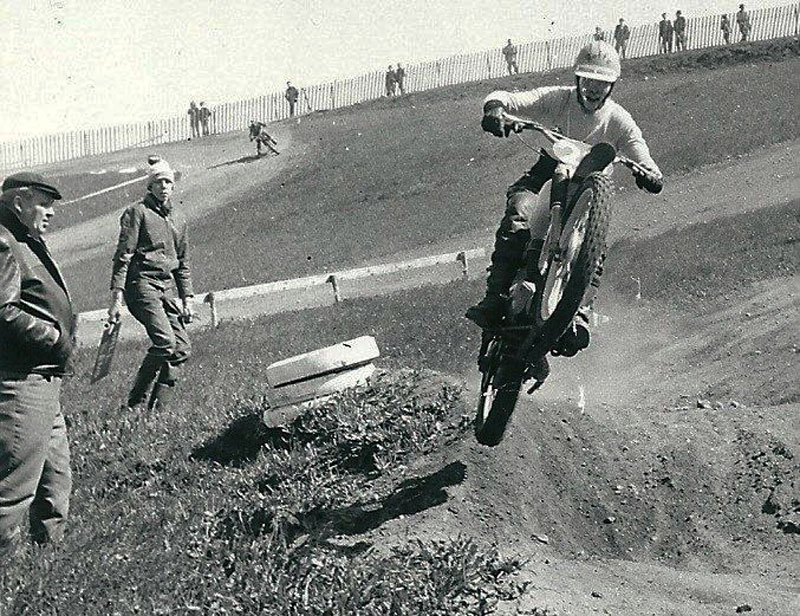 Rolf Mårtensson Jawa/Lindström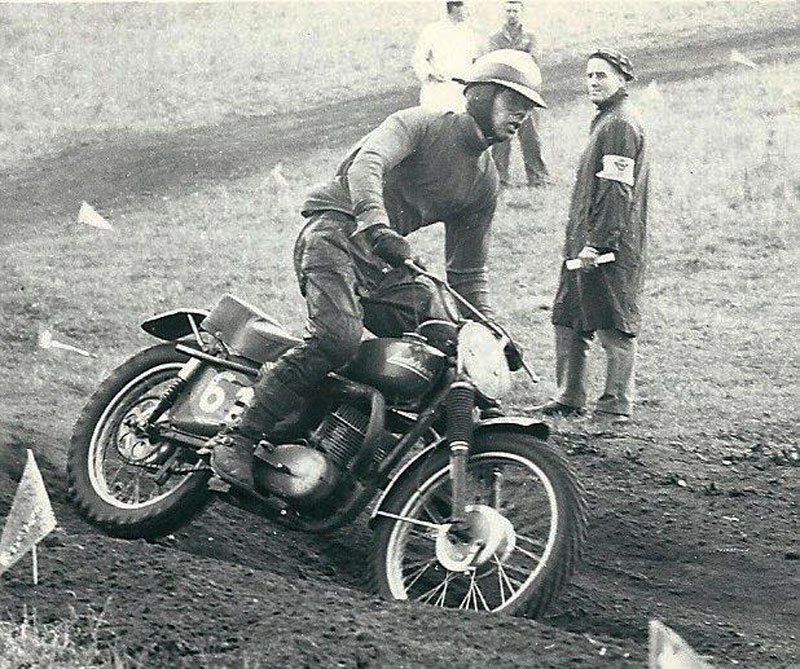 Team Tomelilla MK with fr left Kenthy Håkansson Jawa, Krister Nilsson BSA C 15,
Kaj-Åke Månsson Lindström och Rolf Mårtensson Jawa/Lindström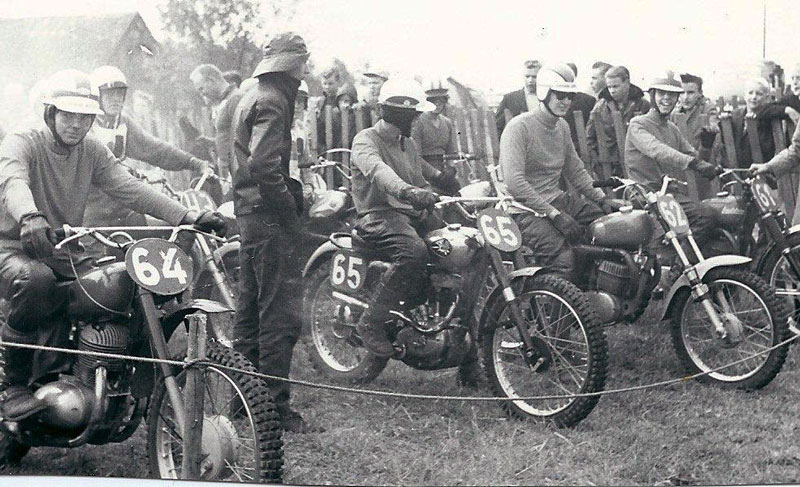 Rolf Tibblin and Rolf Mårtensson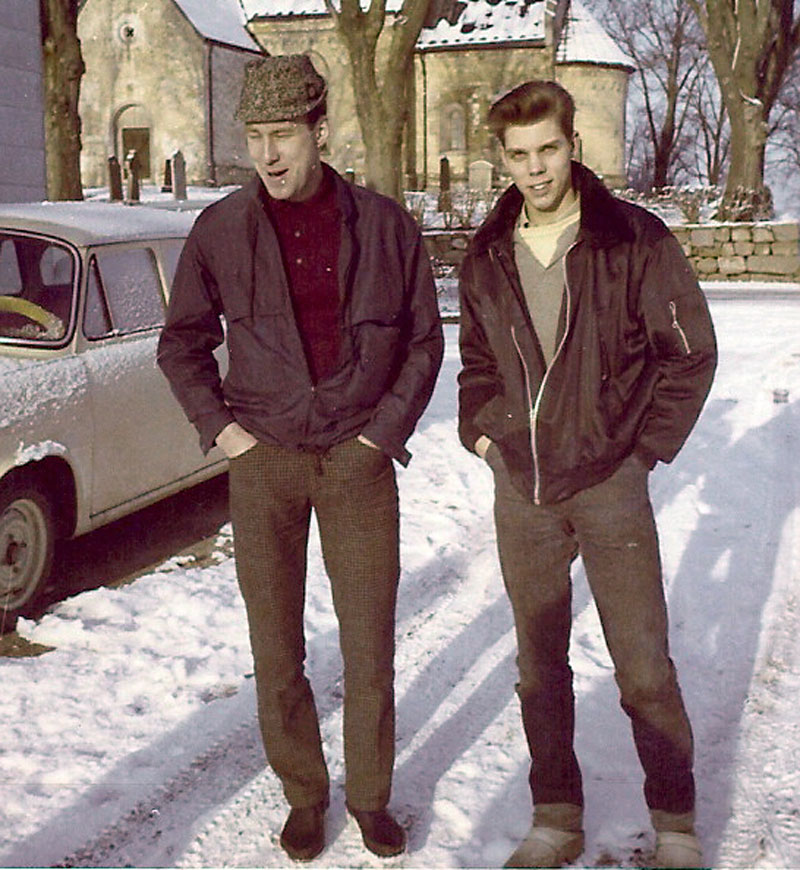 71 Bengt Arne Bonn OWA and Krister Nilsson Lindström