Eric Miles Album
Eric, från England har tagit MX bilder sedan mitten av 60 talet och gör det fortfarande!
Jag vill tacka Eric för alla fantastiska bilder och för att han vill dela denna "Svenska sektion" med oss.
Uppdaterad 160217
Med en "AJS Bill Nilsson replica" ägare/byggare Mick Baldwin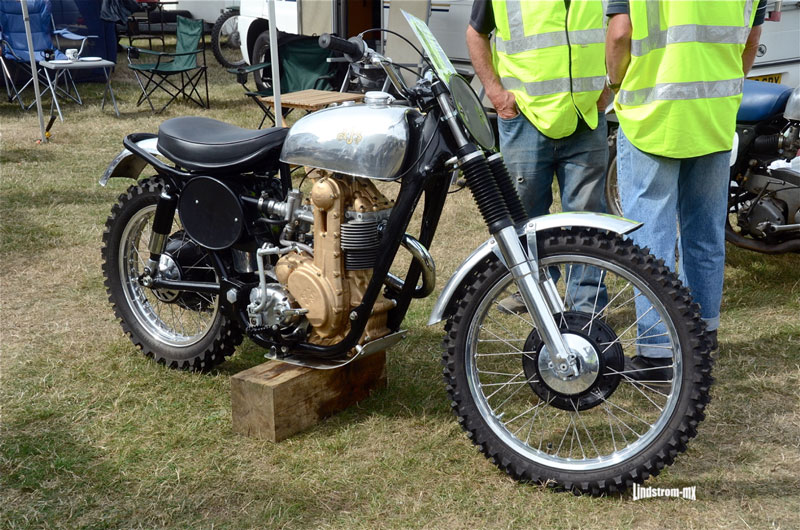 Dubbelt Uppdaterad 150917
Här kommer Eric's bilder av de Svenska deltagarna vid Classic MXDN i Redding!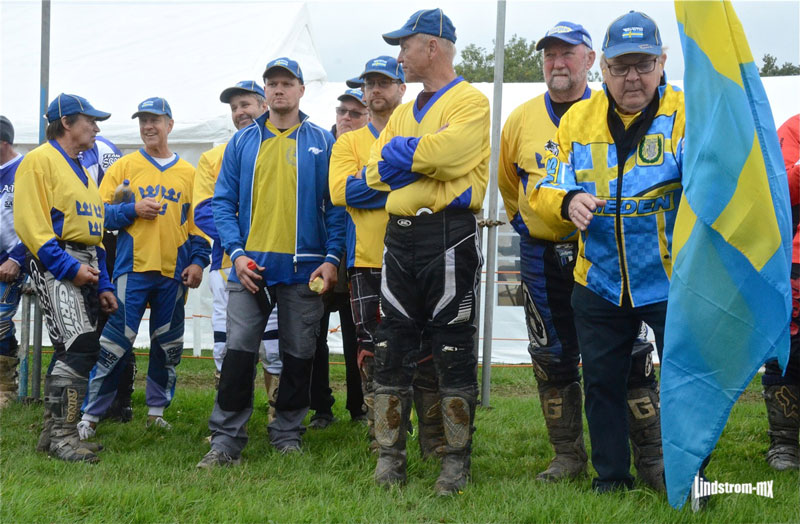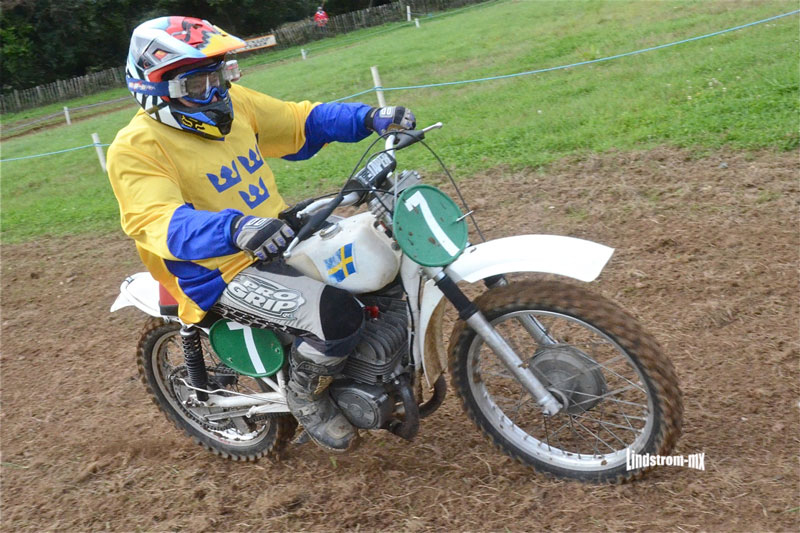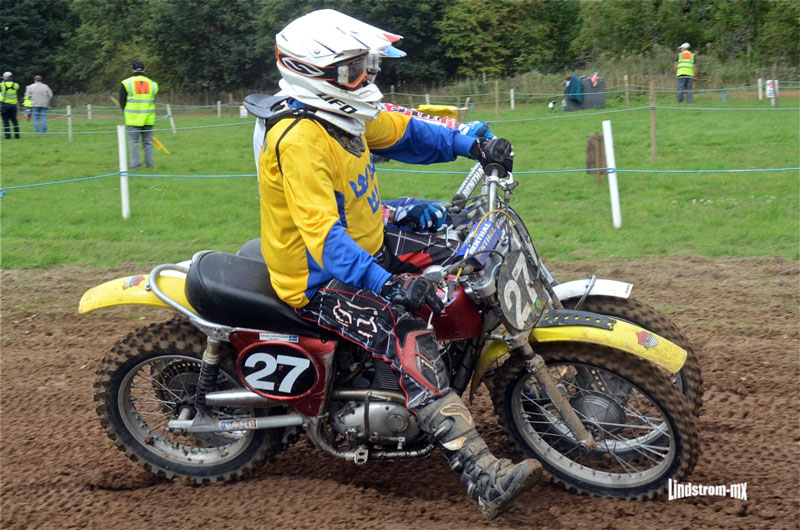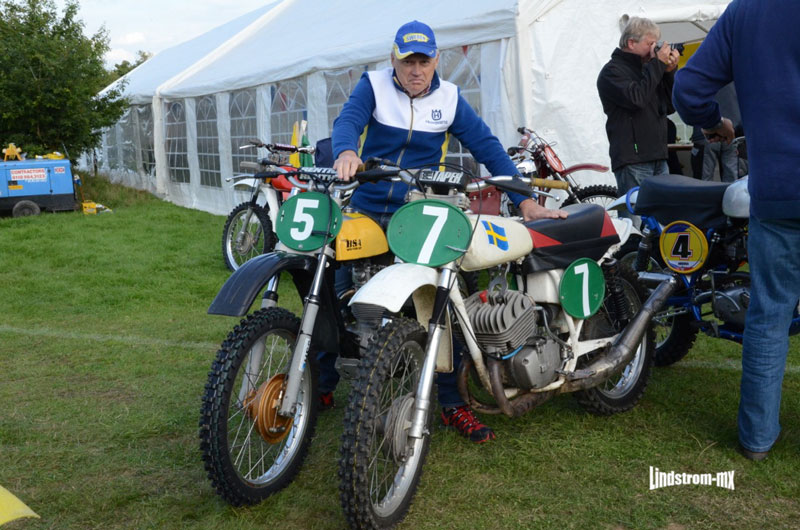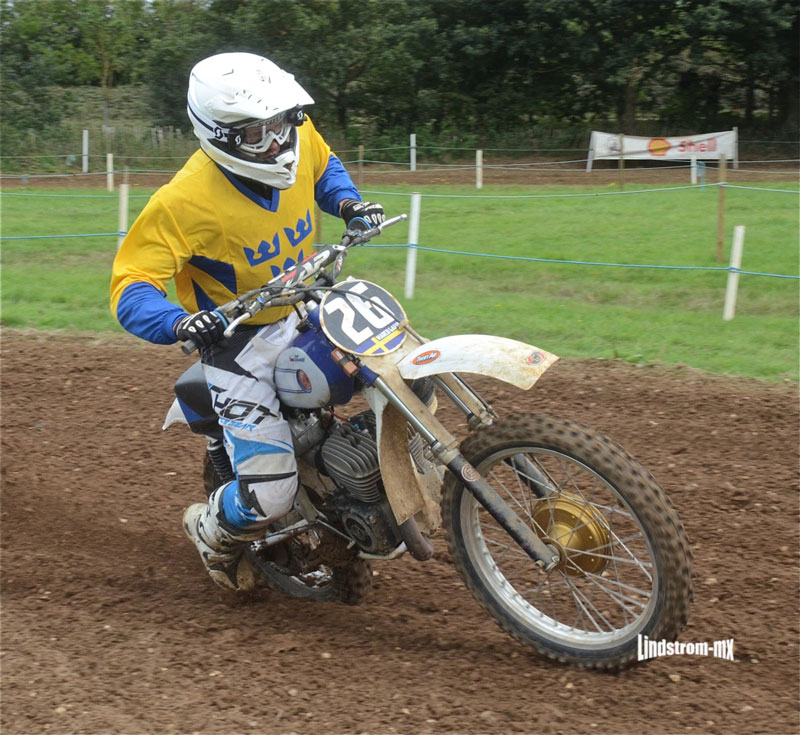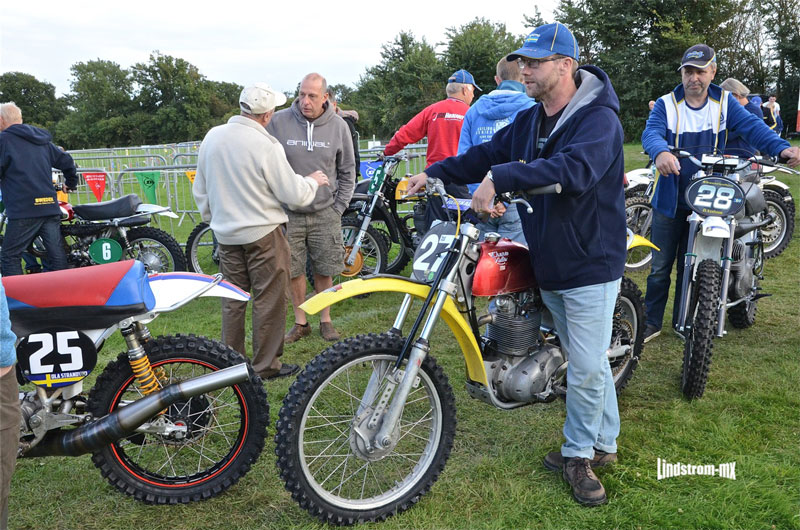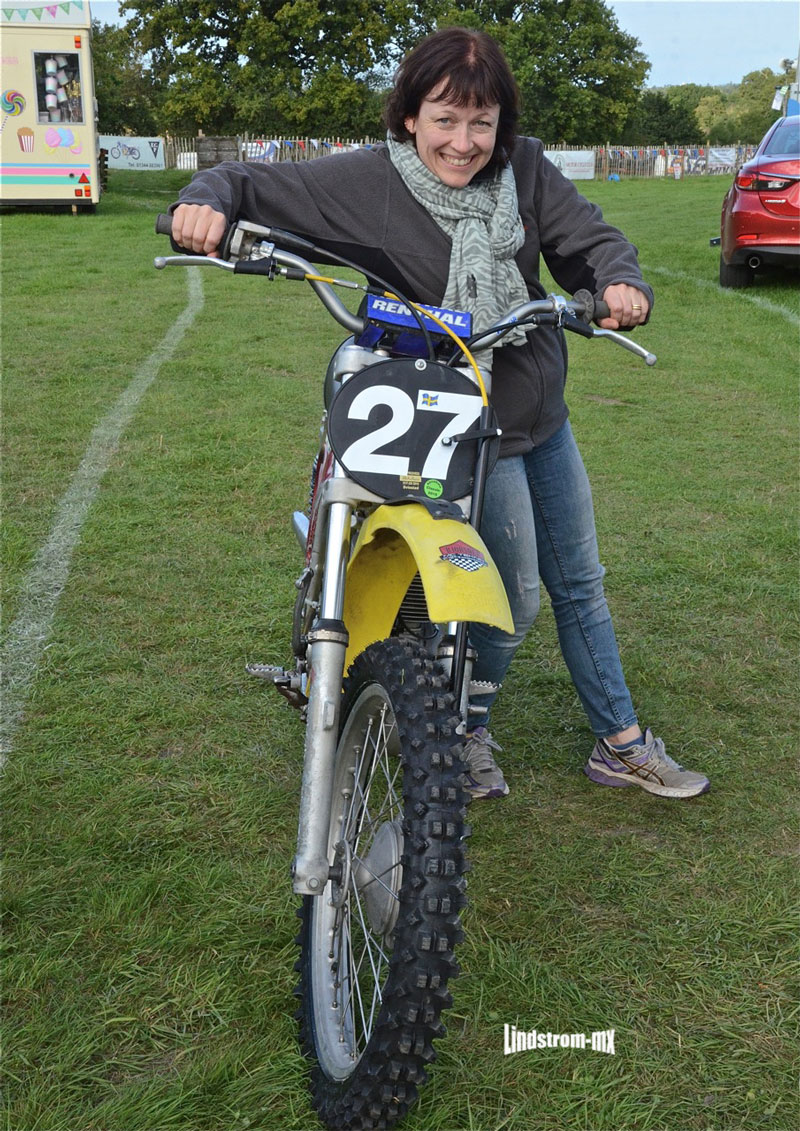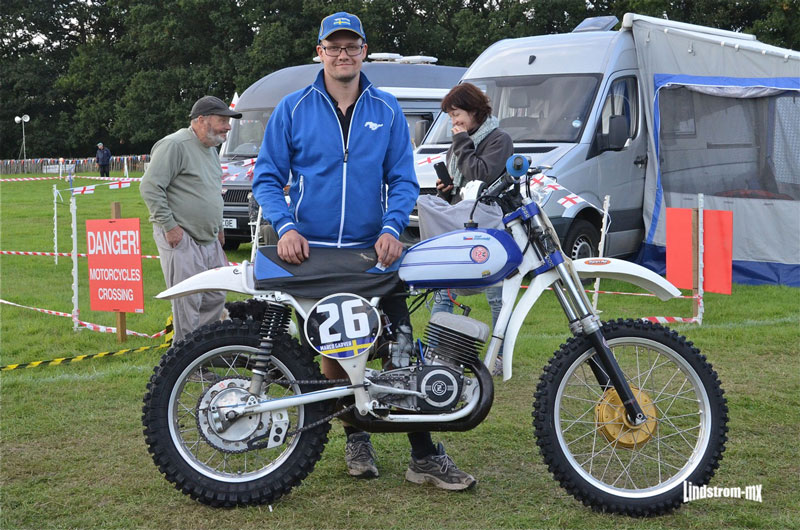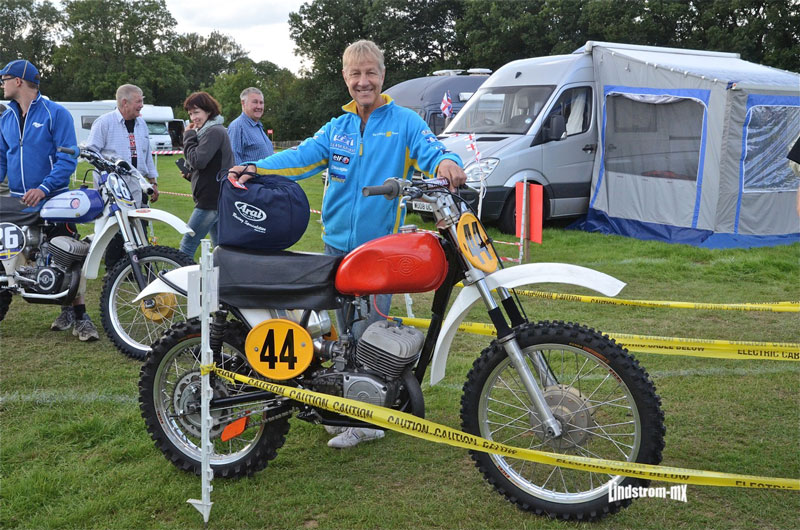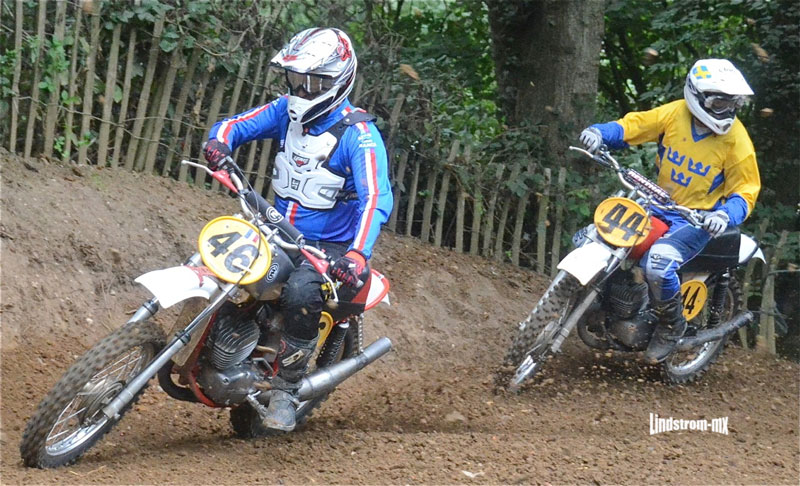 Är alla verkligen på väg mot samma mål här? reds anm.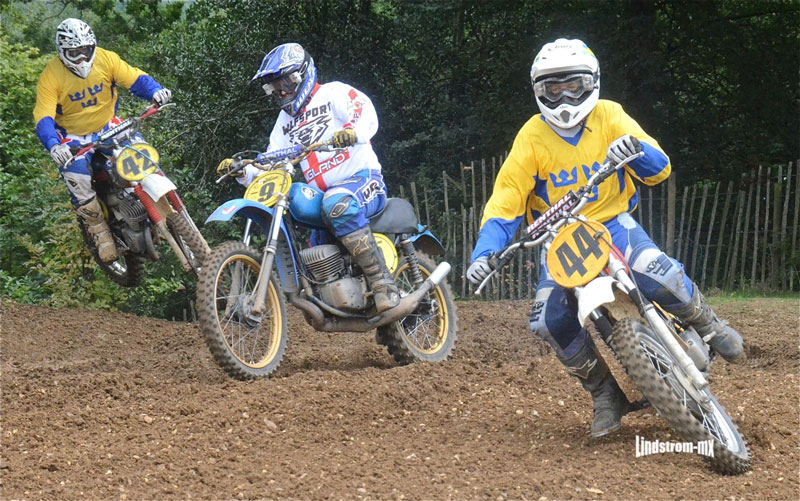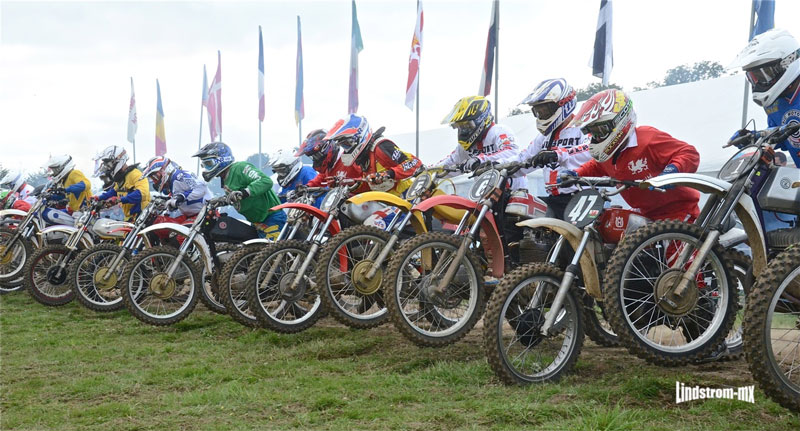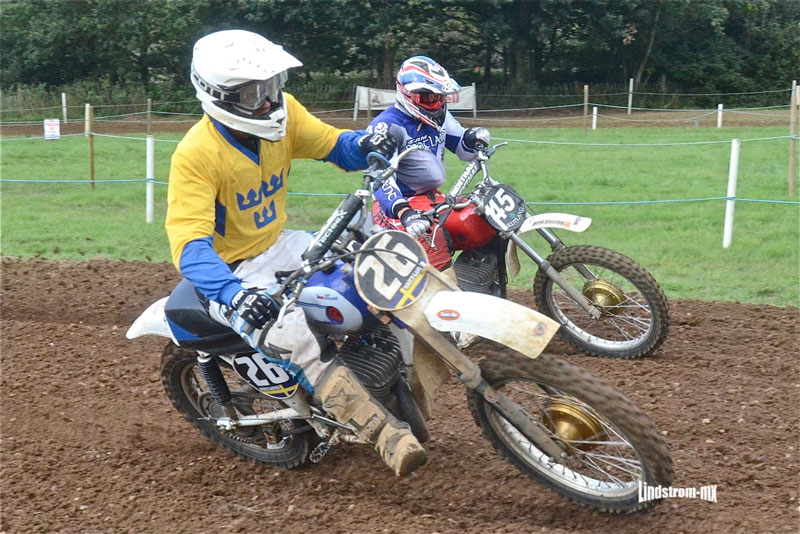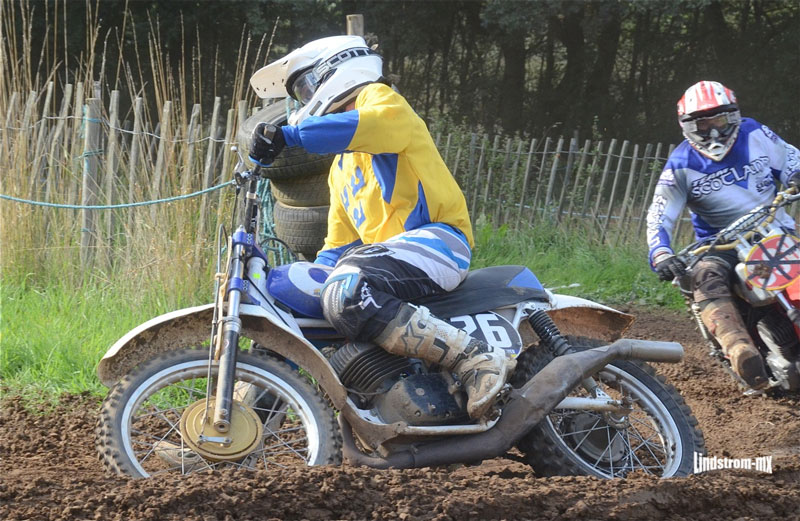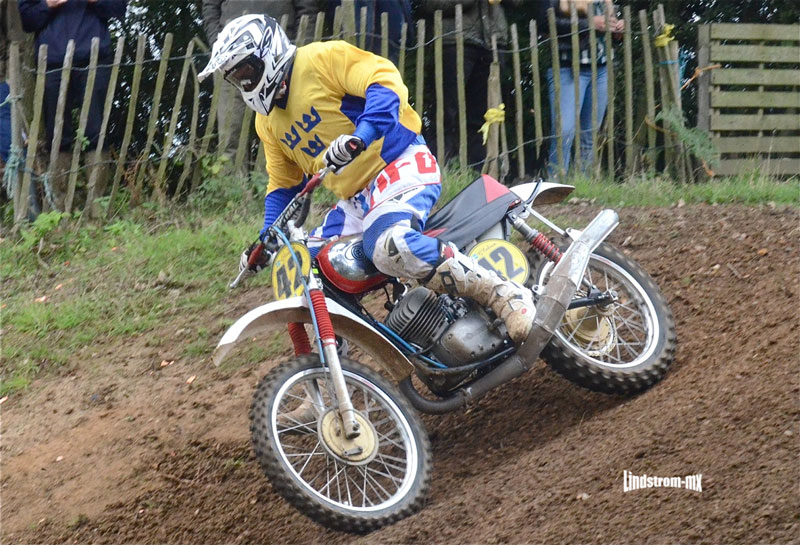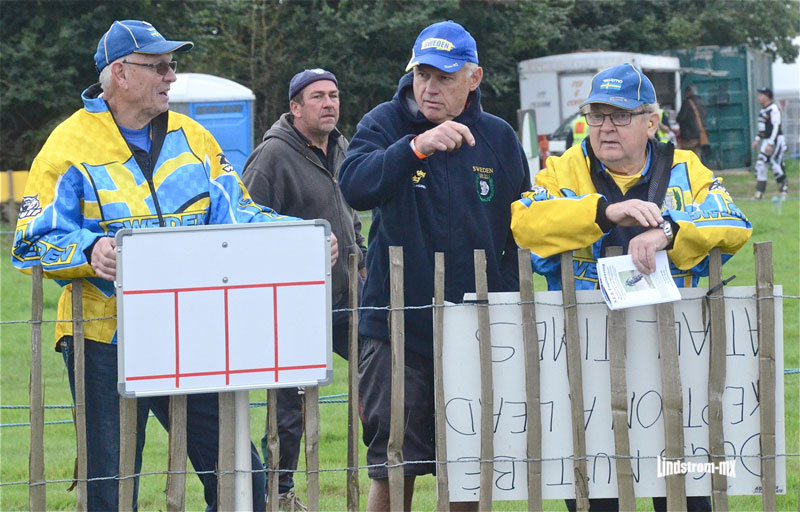 Hej! här har jag först ett par svartvita bilder som jag köpte som skolpojk
sedan följer en del egna bilder som jag tog på uppvisningskörningarna vid vårt senaste Classic MXDN Bästa Hälsningar Eric

Vic Eastwood [ 1963 ] - photo by Harry Stanfield - famous MX photographer then, sadly completely forgotten now.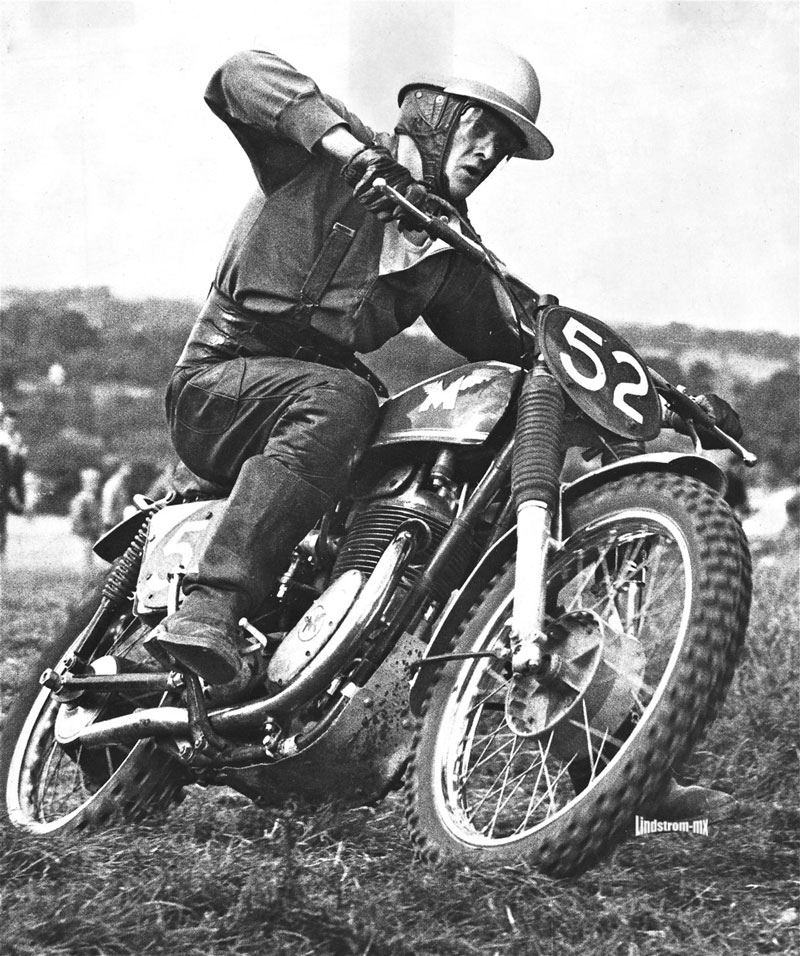 Dave Curtis [ 1961 ] - photo again by the great Harry Stanfield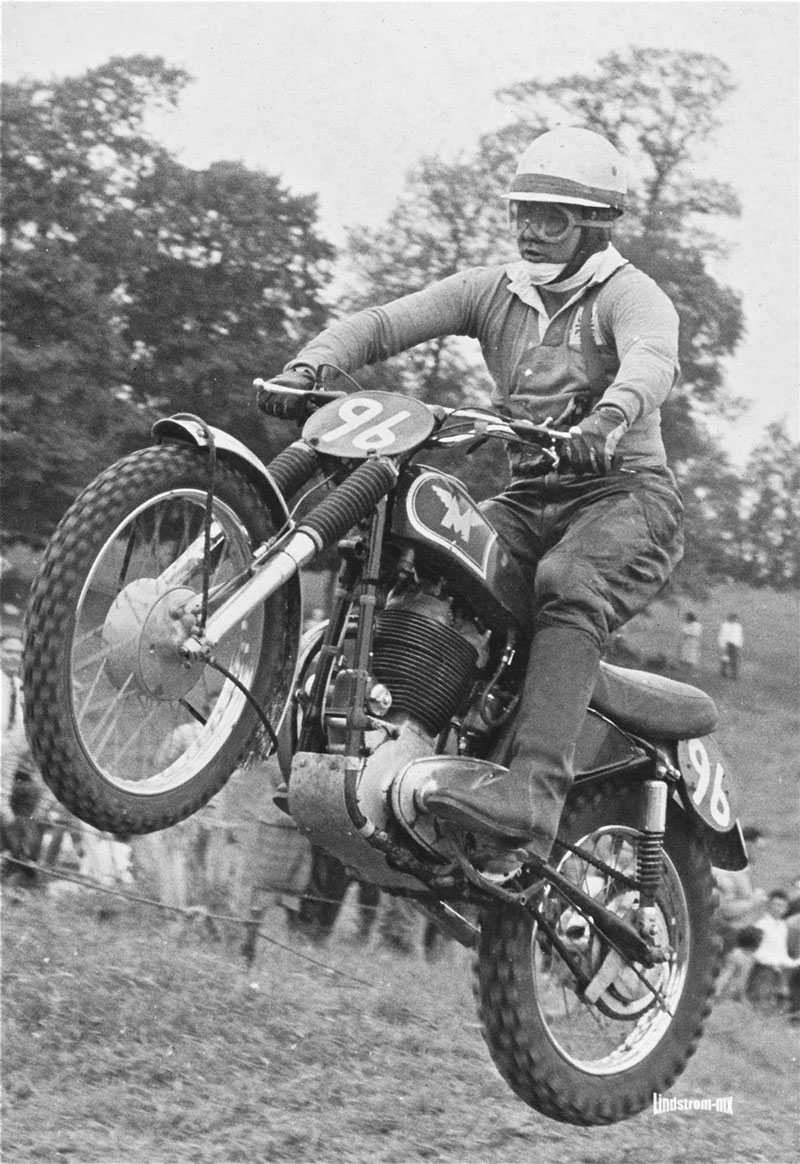 Dave Curtis today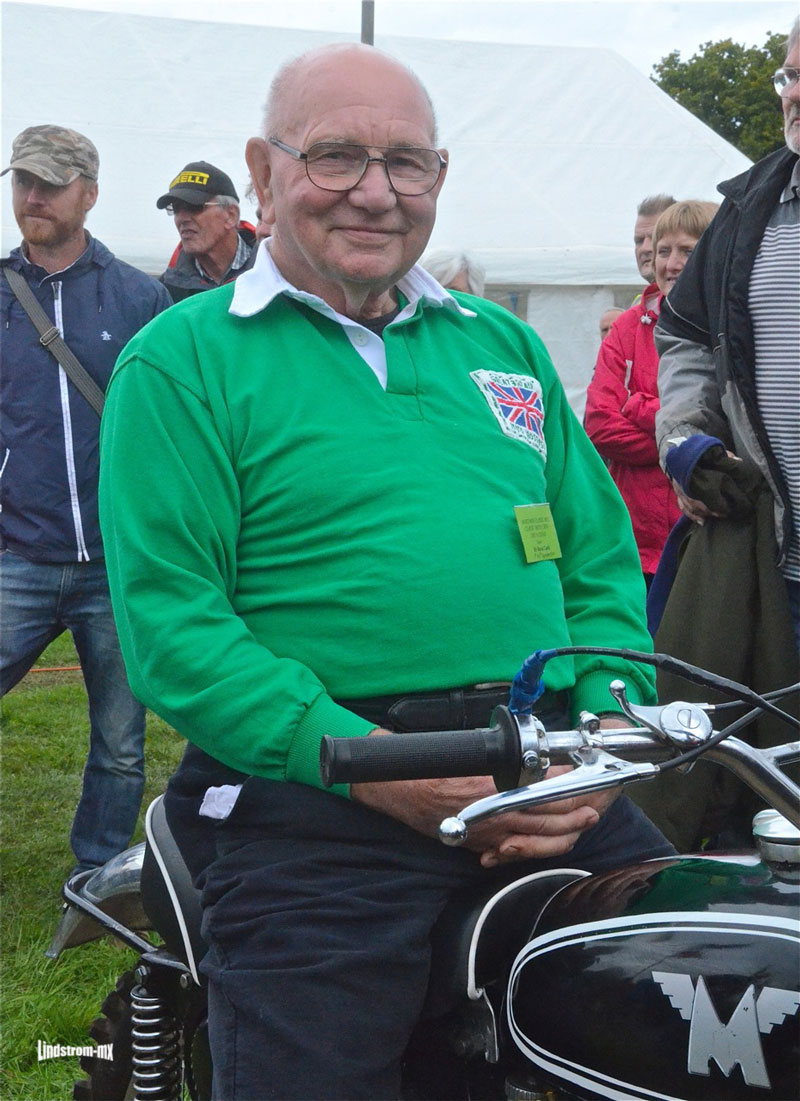 Photo session - Dave Curtis on the Matchless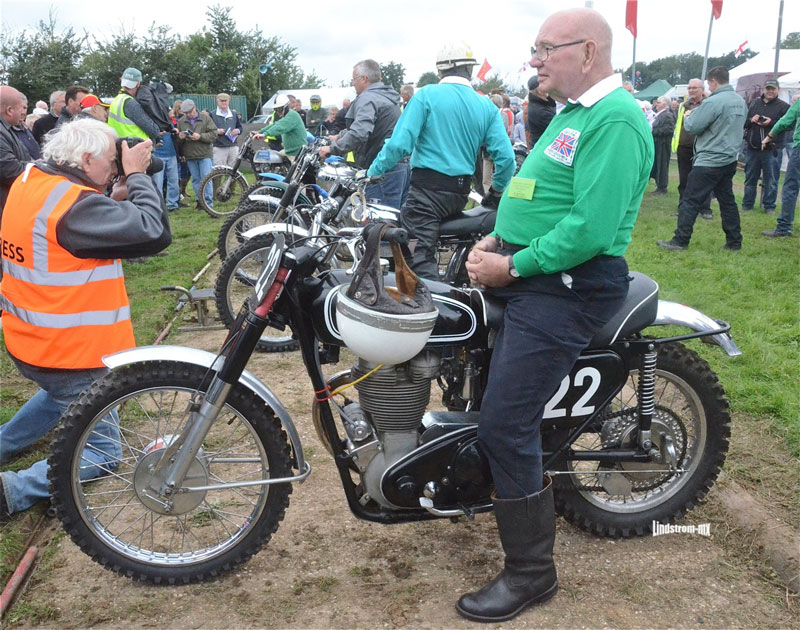 Who else? - Jeff Smith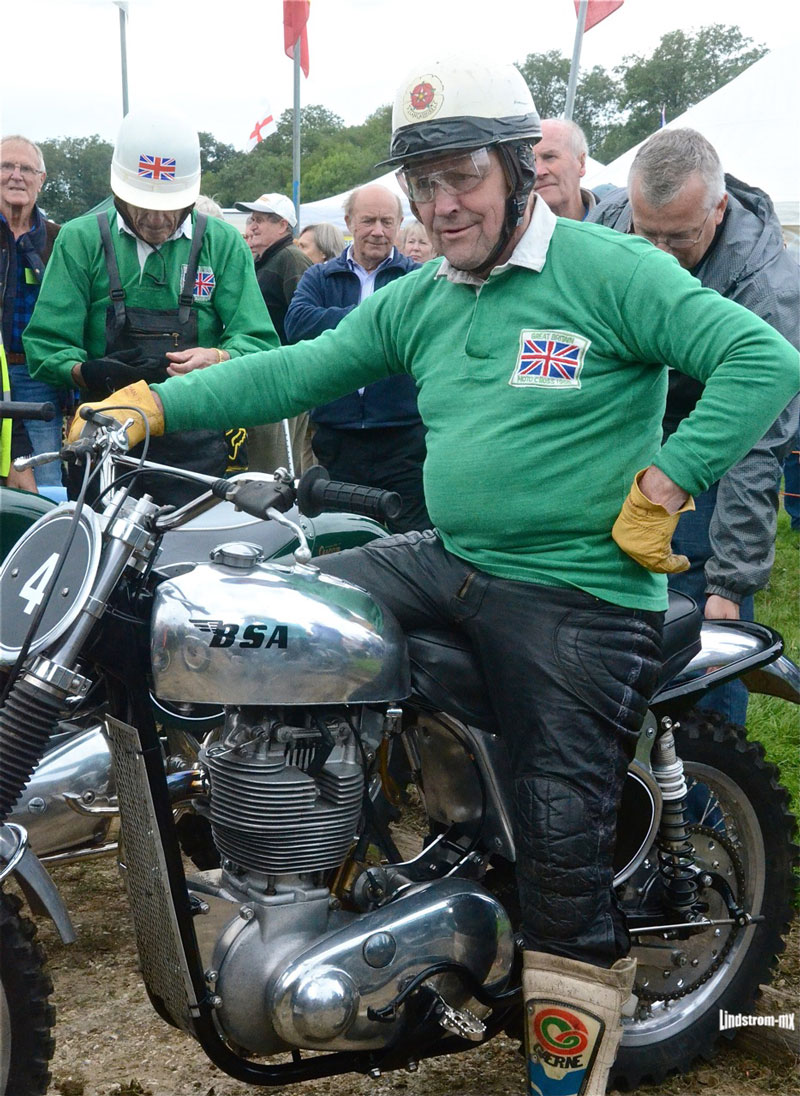 Derek Rickman and Jeff Smith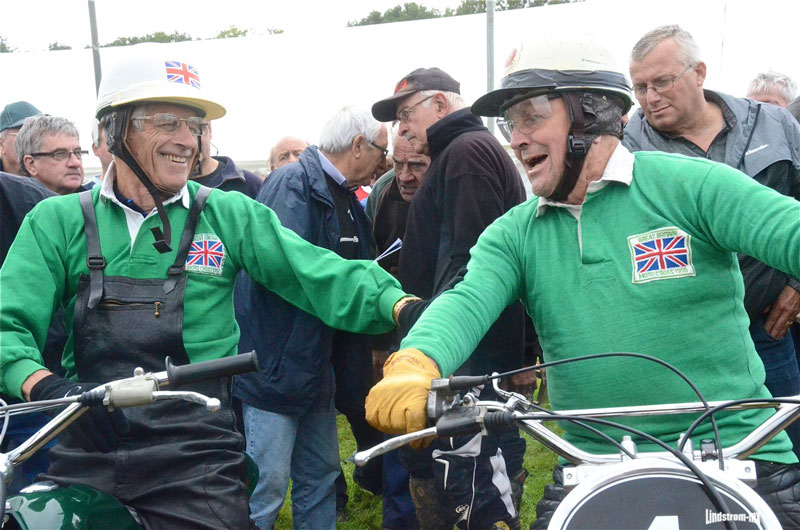 Fellow riders in the 1971 BSA works team - Jeff Smith and Andy Roberton. Andy still rides today!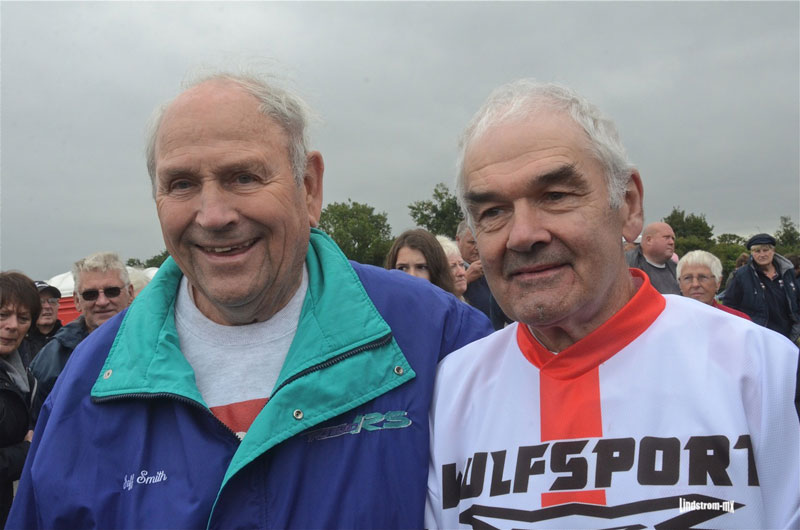 Derek Rickman and the Matchless Metisse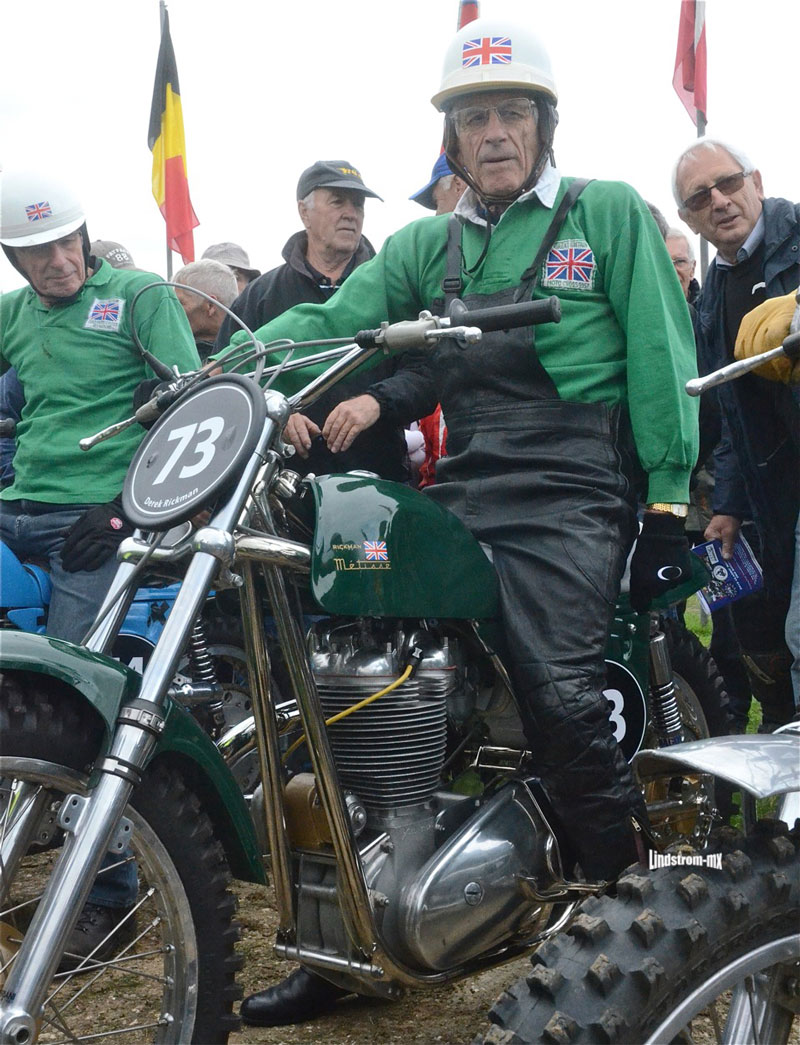 Younger brother Don Rickman in his 1963 MXDN team shirt [ - held that year in Sweden ]




A happy Derek Rickman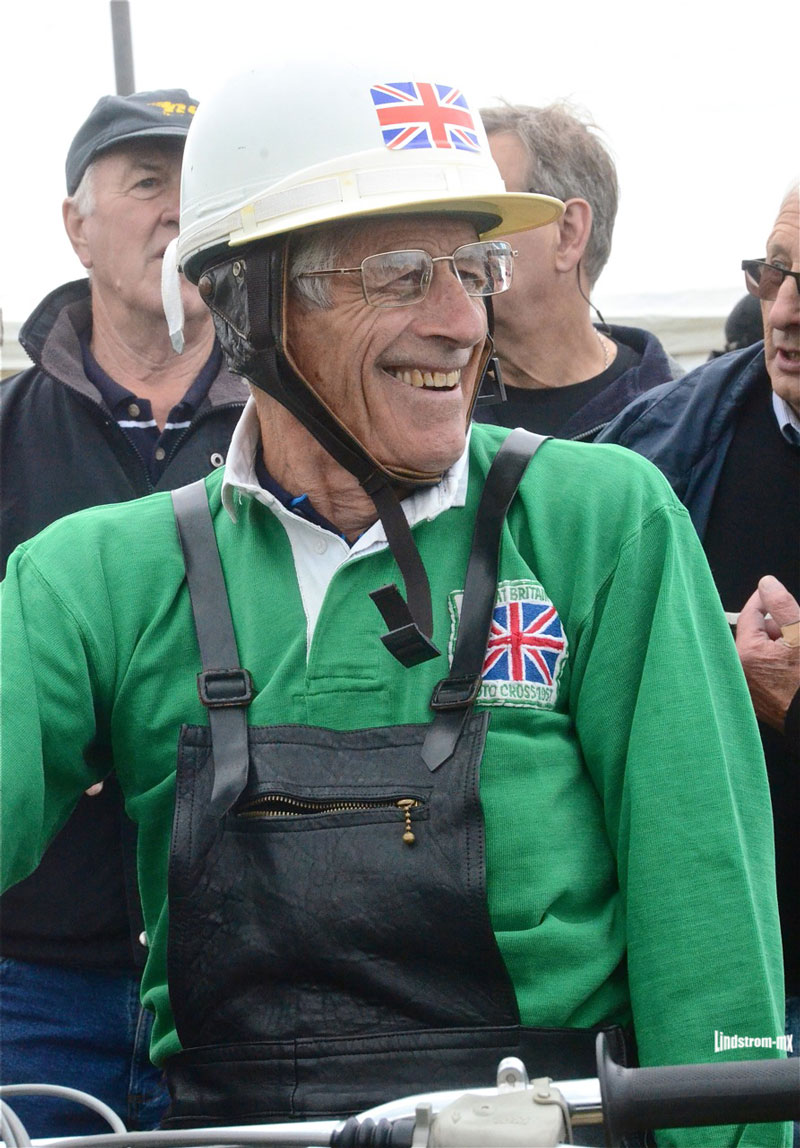 1960s Welsh Champion Bill Gwynne on the little DOT which terrified the big 4-strokes even before Greeves hit the scene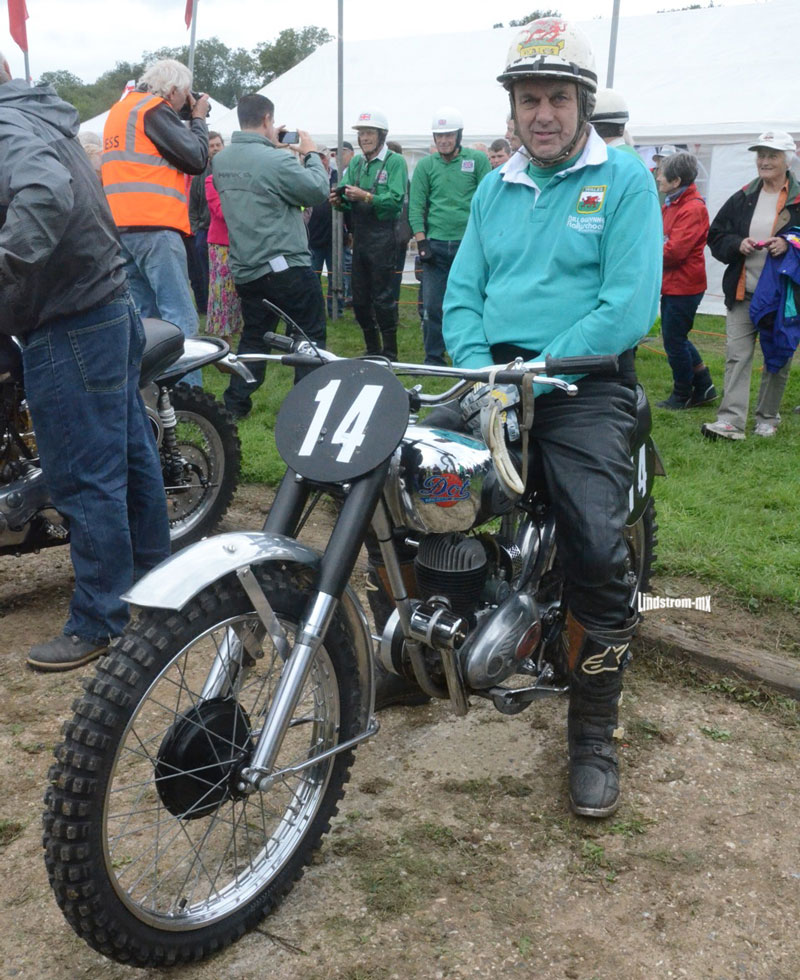 Jeff on the Gold Star [ - owned and prepared by Kevin Downer ]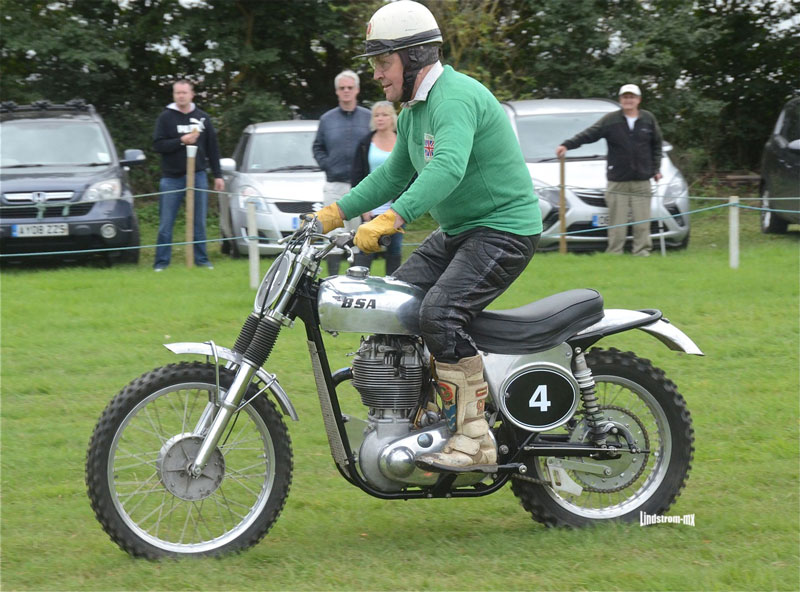 The Rickman Brothers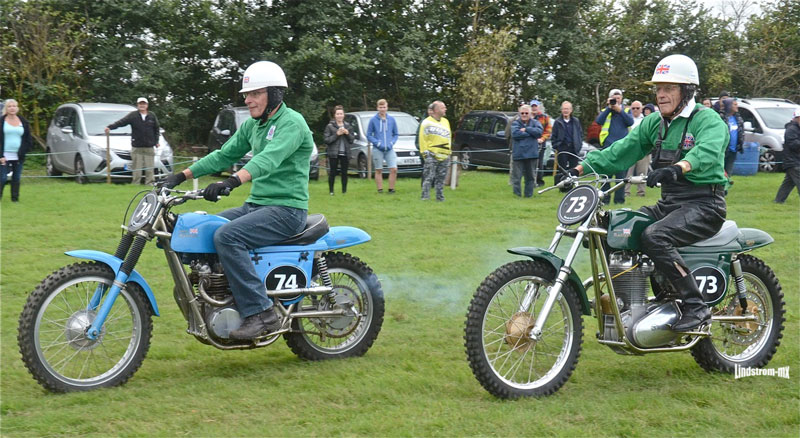 Dave Curtis re-united with the Matchless - Dave won the British 500 MXGP in 1961 at Hawkstone Park.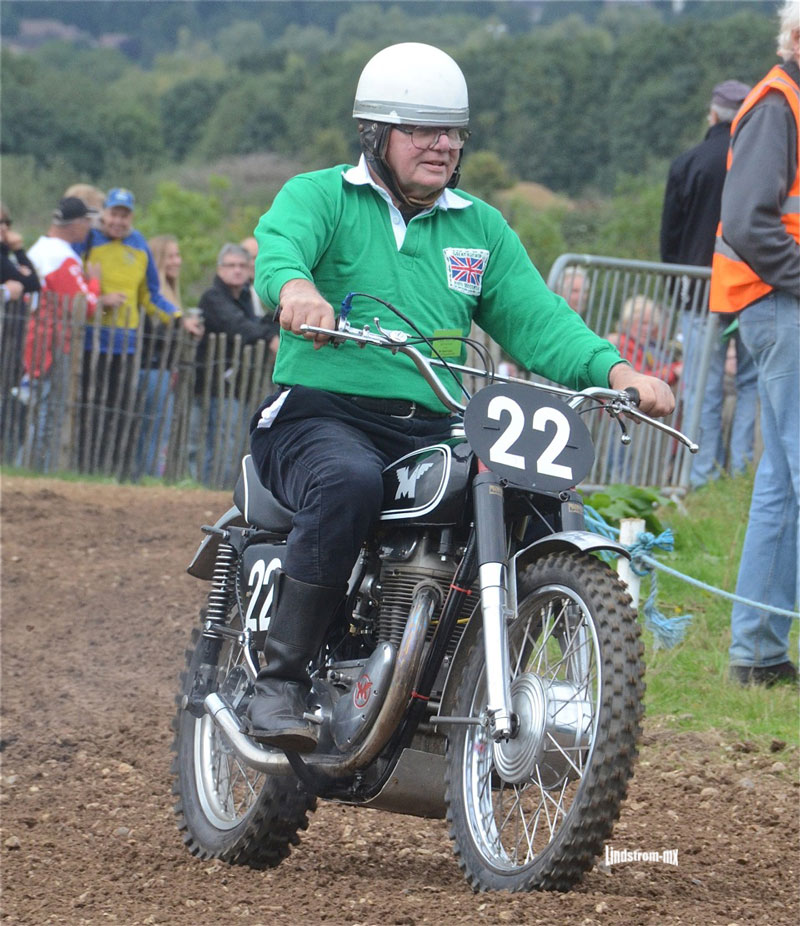 Dave Curtis enjoys his outing on the Matchless.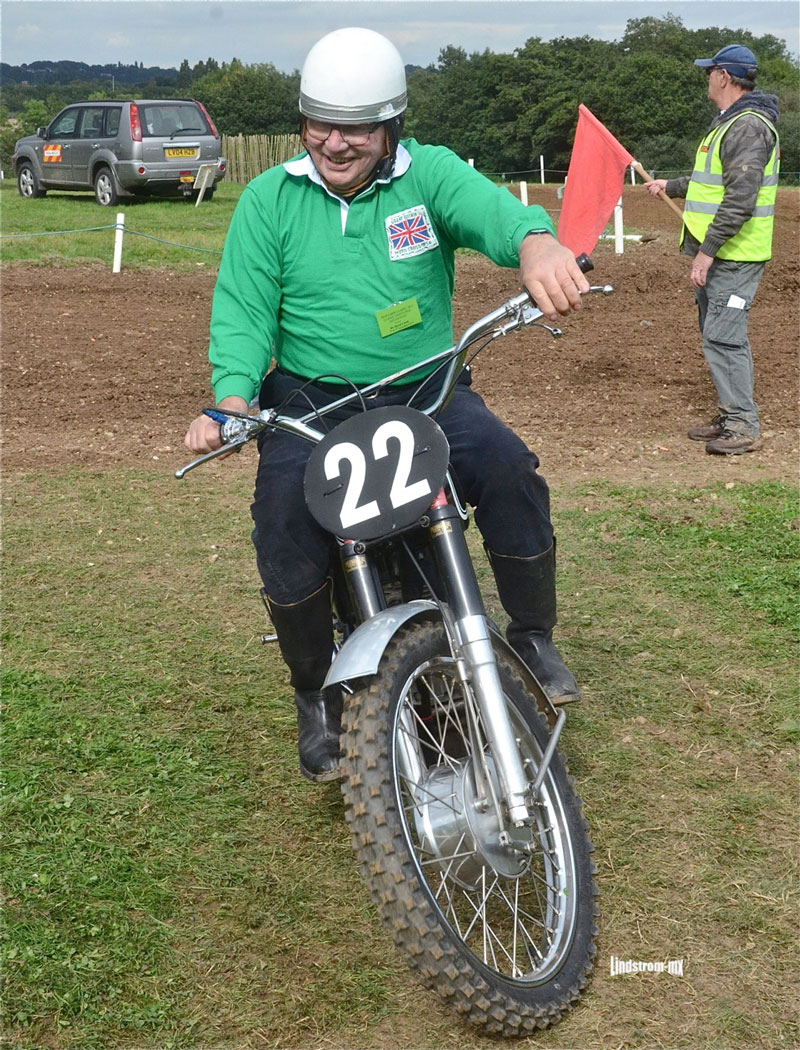 Uppdaterad 150529
attatcing some photos to show how the classic sport is running over here this year
Red Marley Hill Climb - fastest time of the day set by Tim Dallaway on a 600cc BSA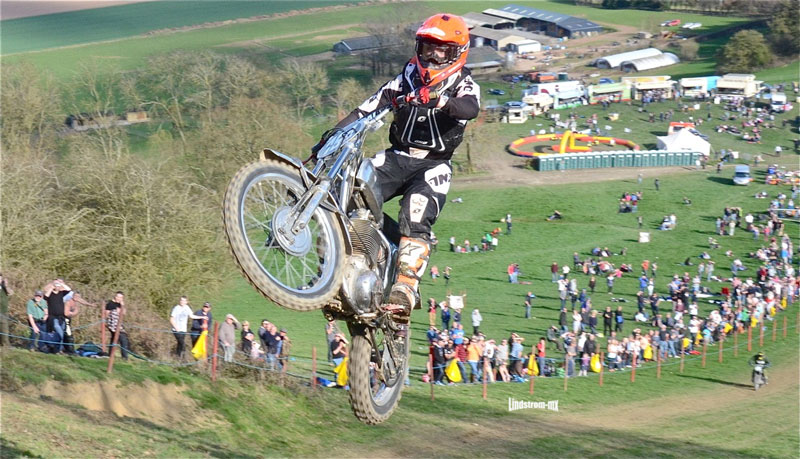 First round of our Classic Championship - surprise win by Kristian Marshall on a heavyweight JAWA beating the lighter CZs and BSAs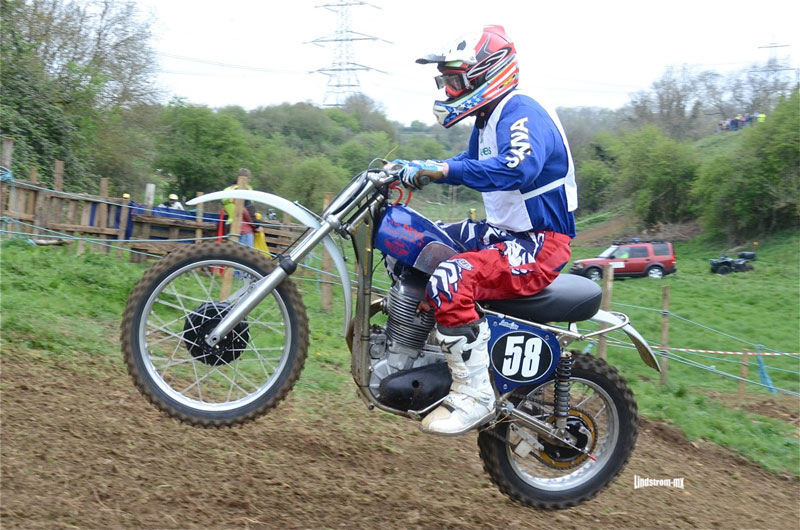 Three-Wheeler action in Wales - this driver - Eiria Rees - only has one arm [ - ! ] and all controls are on the throttle side. And he was close to the front when racing.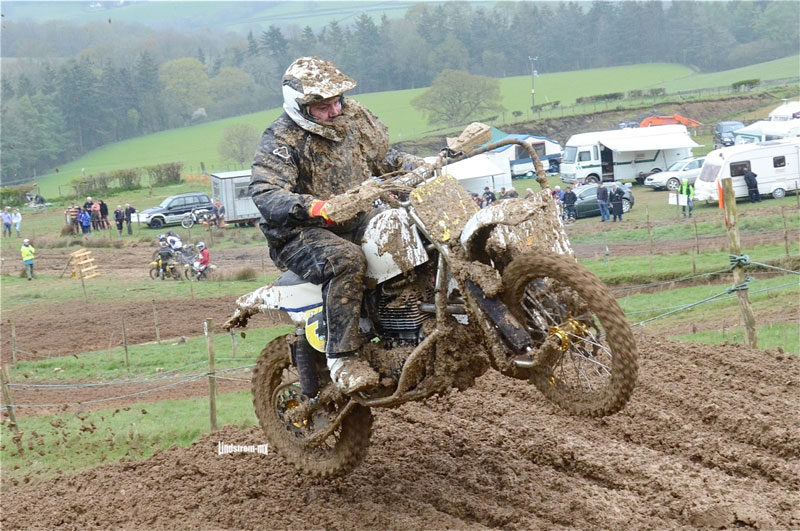 More three wheelers - we now have a National Sidecar Championship. First round winner Tim Breacher [50] has spent so much time racing in Europe he has the 'chair' on the 'wrong' side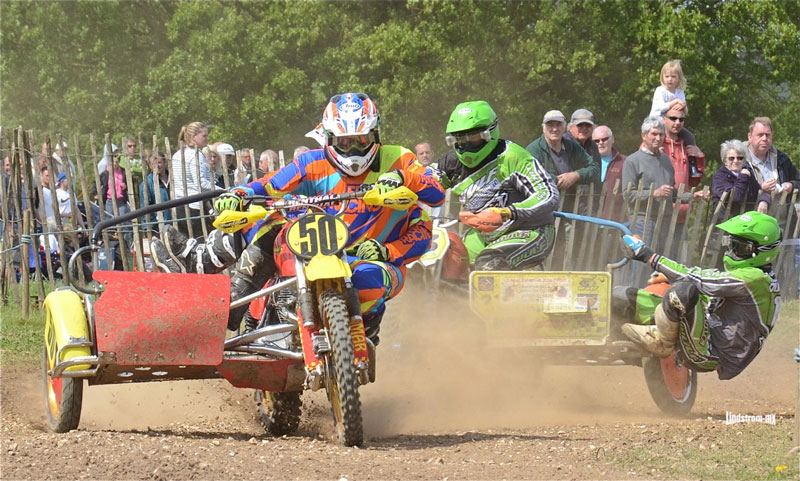 My local MX track near Stoke-on-Trent [ where the pottery comes from ] - Nick Payton on an early 70s Maico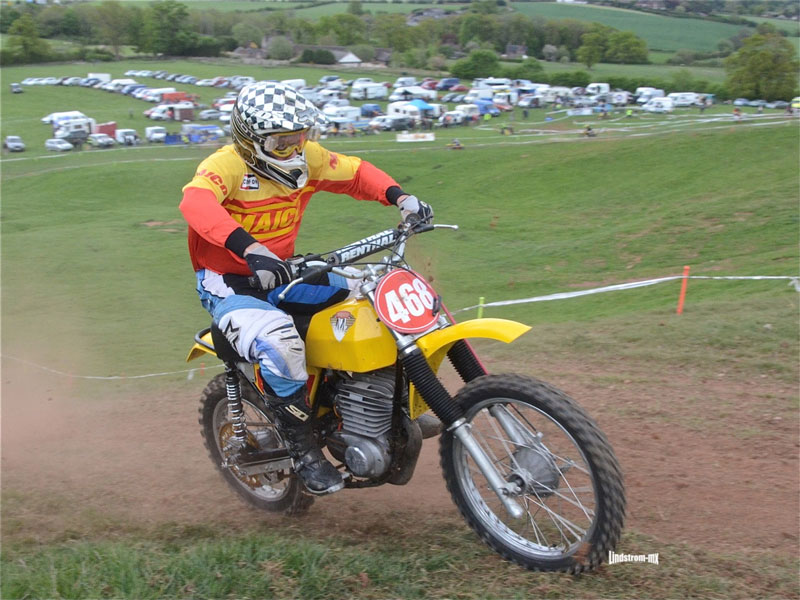 Last Sunday and last race of the day at Abbeycwmhir [ in Wales ] - our current Classic Champion Chris Chell [264] beats off the attack from two much more modern bikes to win. Go BSA! Go Cheers Eric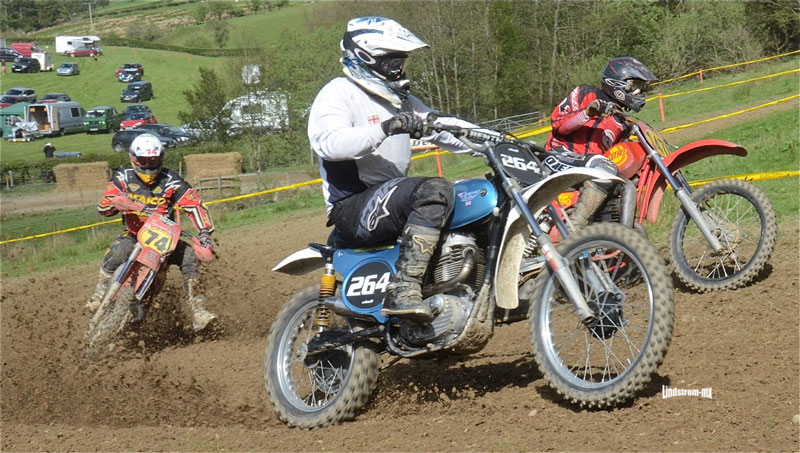 Uppdaterad 141223
Hi All - thought you might like to see some pictures covering the second half of our classic season, together with one very interesting photo sent to me from Australia - Season Greetings - Eric

B50 BSA as ridden by our current Classic Champion - 21 year old Chris Chell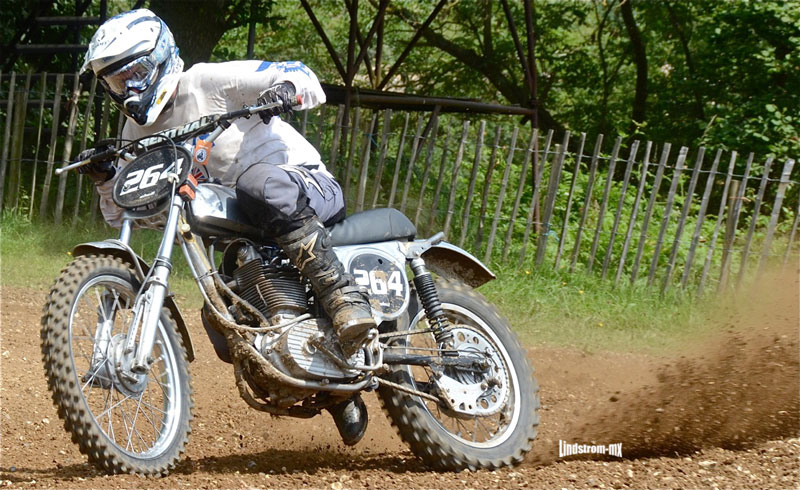 Unusual bike - Metisse chassis with a J.A.P. motor as ridden by Adrian Lappin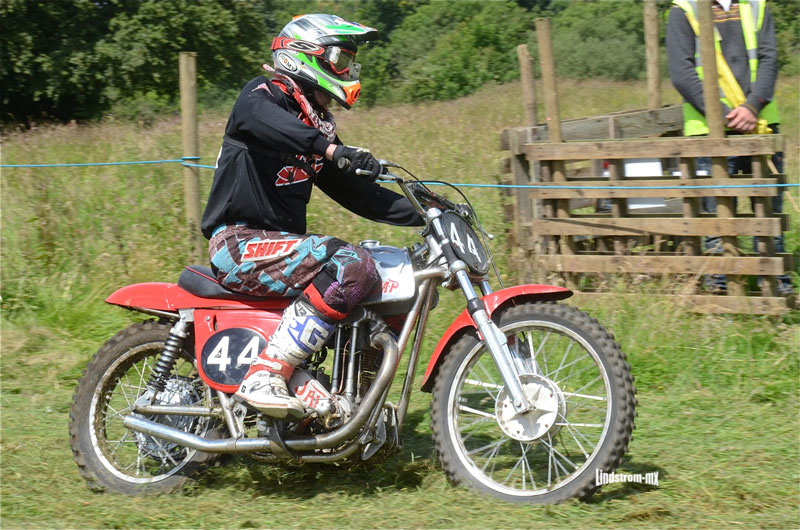 Leading bike is a Cheney Triumph, but number 3 as ridden by Andy Roberton is a Metisse with a Matchles G50 ohc motor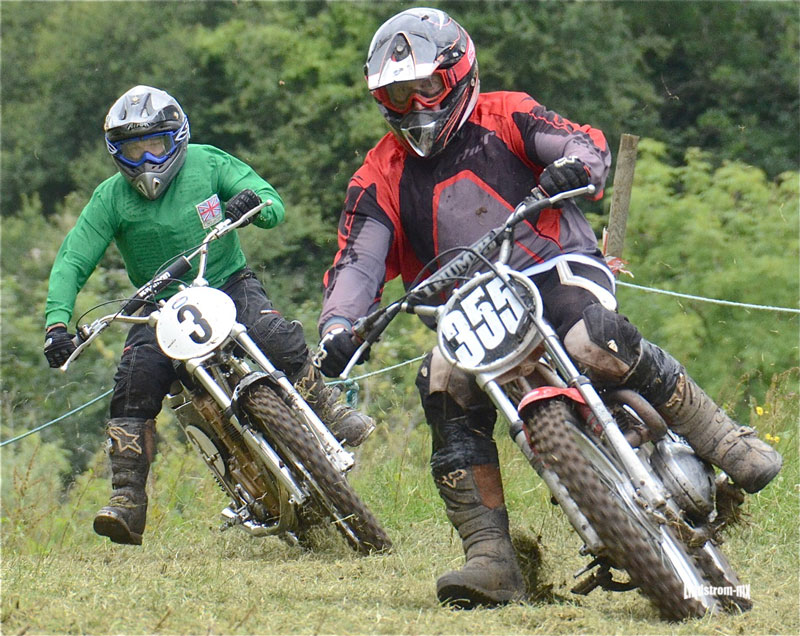 The 500cc BSA Gold Star is still ridden in this country, as by Andy Camm [ above ] - but Andy's dad Dave Camm is building a 600cc version for 2015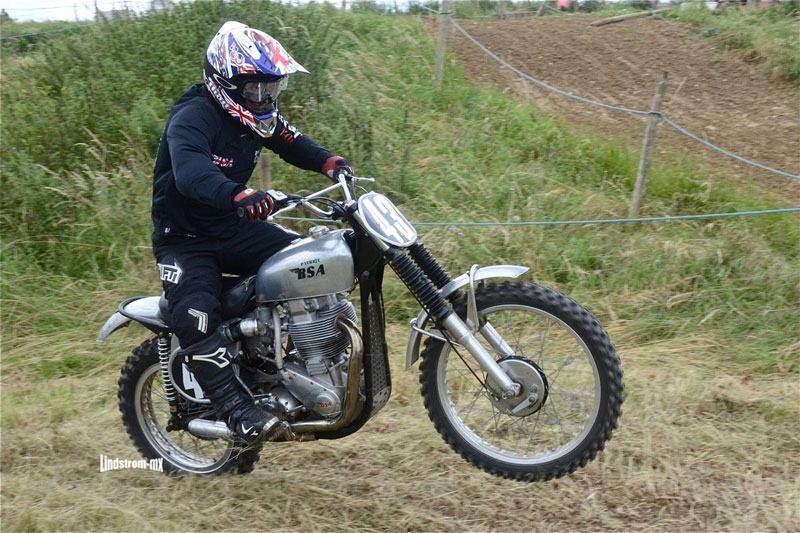 Kicking up a storm is 22 year-old Jordan Pope on a B44 BSA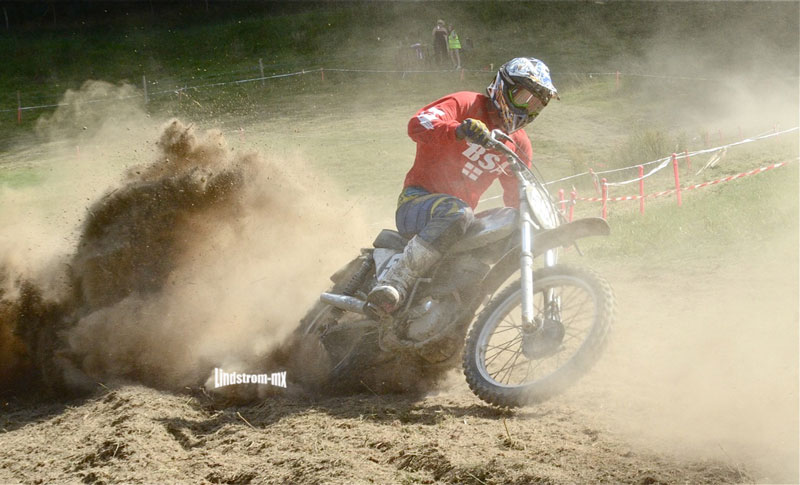 Beside the seaside - Andy White on a 250cc BSA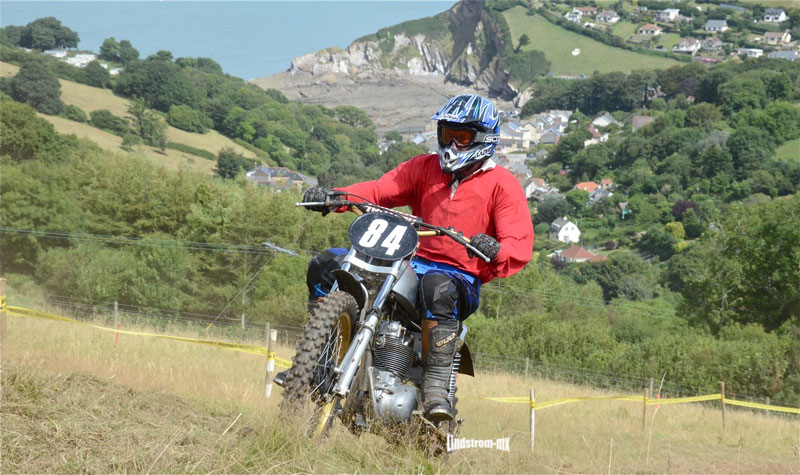 Rodeo style from Richard Warner [ mostly ] on his 380cc CZ near Reading. The 2015 Classic MXDN will be held on this course.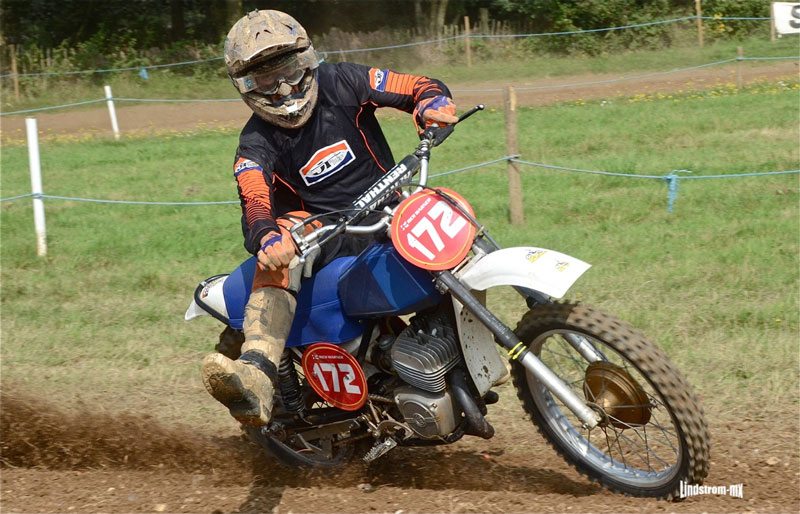 I'm following Justyn's style of getting in close with a w/a lens - John Payton on the JAWA-Metisse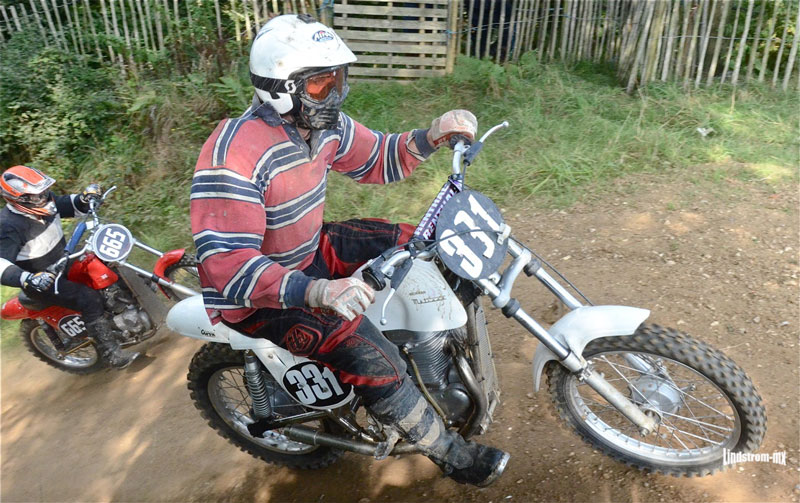 The TRIBSA is still raced over here - local farmer Bill Bourne at Hanbury on his 750cc version built by his dad Frank.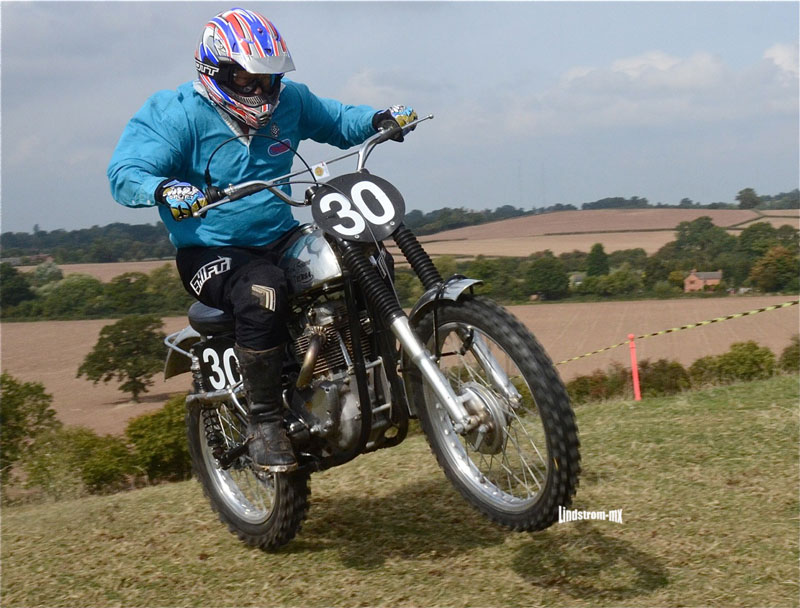 Another farmer - John Cash from Coventry in training on his Cheney BSA at the last Classic Championship round in Mid-Wales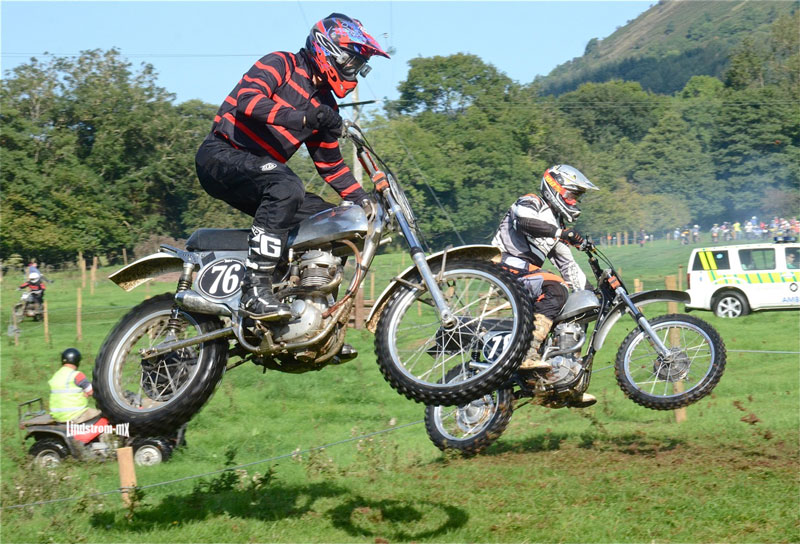 This photo was sent to me by Jim Van Sluys in Australia - the photographer is not known, but it shows Paul Freidrichs after his win at the 1967 British 500 GP at Farleigh Castle.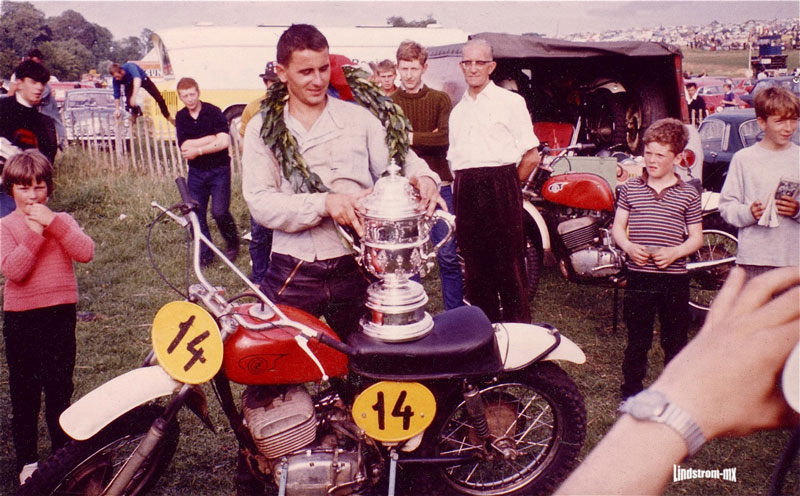 Uppdaterad 140714
Hi Mats - so sad that Dave has left us. He was much loved in this country as a great champion and a great character. Couple of photos attached to mark his passing. I have been given some other photos by Brendan Owen who lives in Wales and they may be of some interest to your international readership [ - Brendan is a Husqvarna enthusiast ! ] - and a couple of mine of more general interest - best wishes - Eric

Dave Bickers on the 360 Greeves - 1965 - photo EM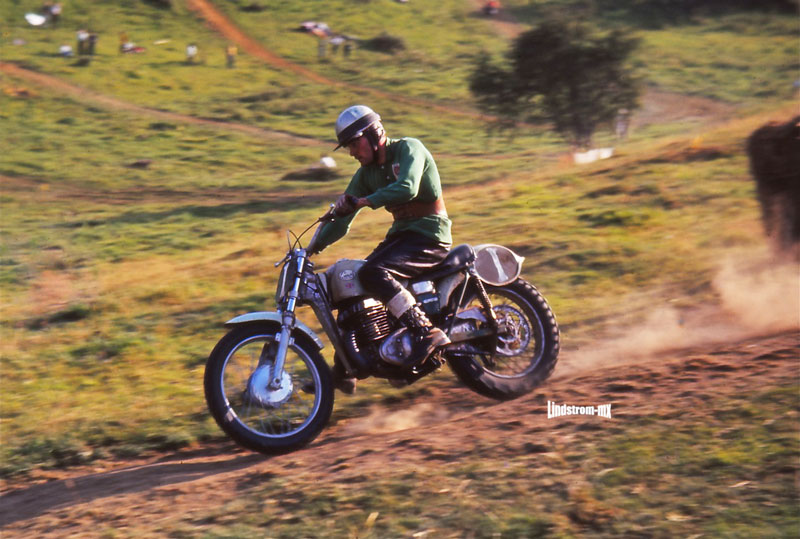 Dave Bickers on the CZ - Ken Hall Trophy Scramble 1971 - photo EM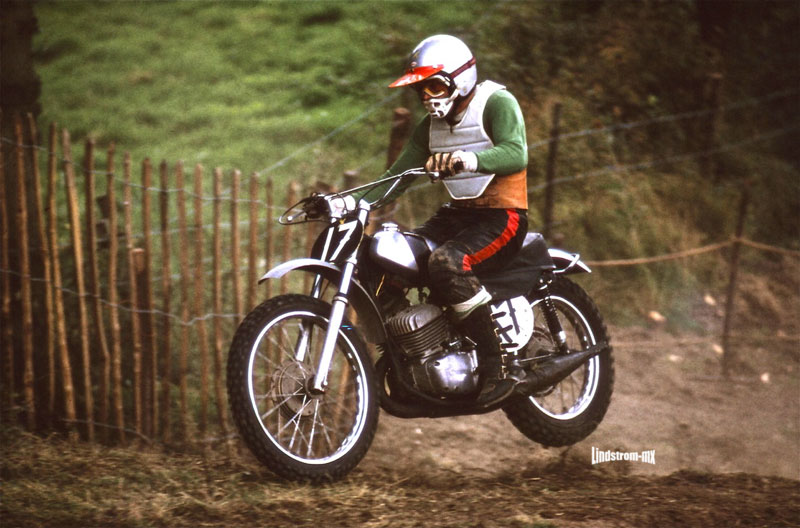 Nine photos by Brendan Owen - 1] Joel Robert 1968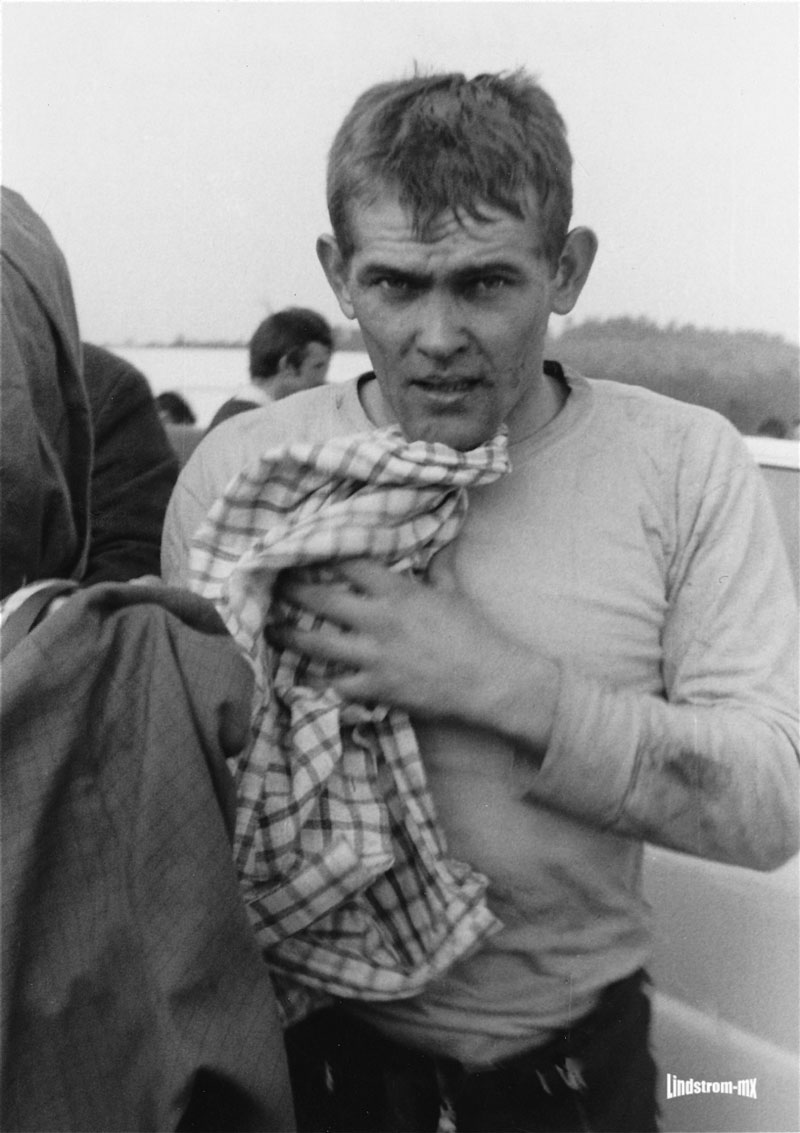 2] - Torleif Hansen, Roger De Coster and Torsten Hallman intrigued by a Yamaha MX Bike - Doddington Park 1968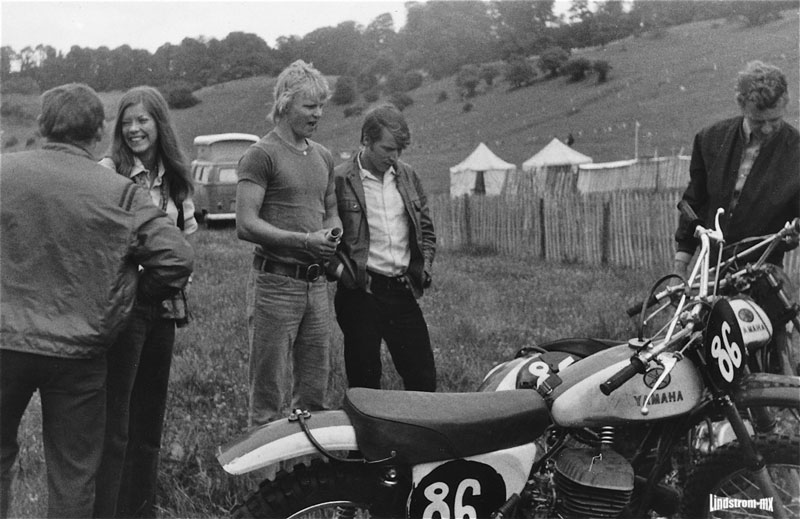 3] - Ake Jonsson - Ettlebuck 1971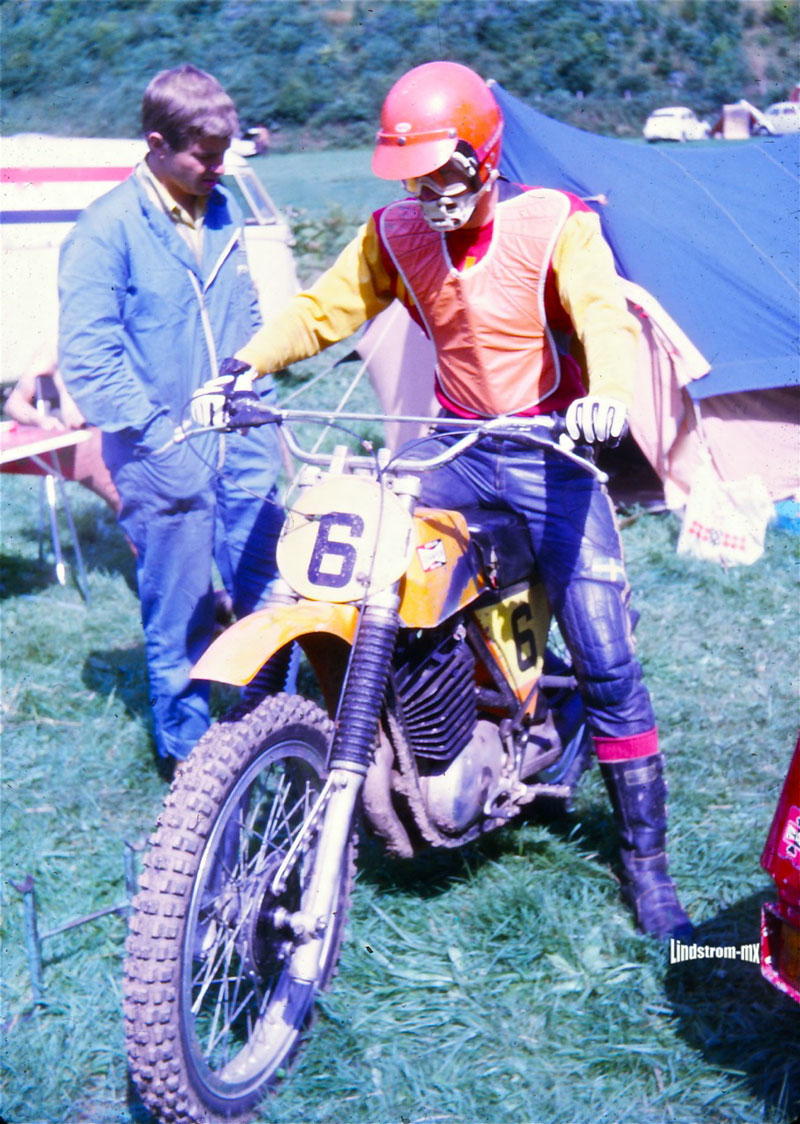 4] - Roger de Coster - after the Grand Prix,Namur 1971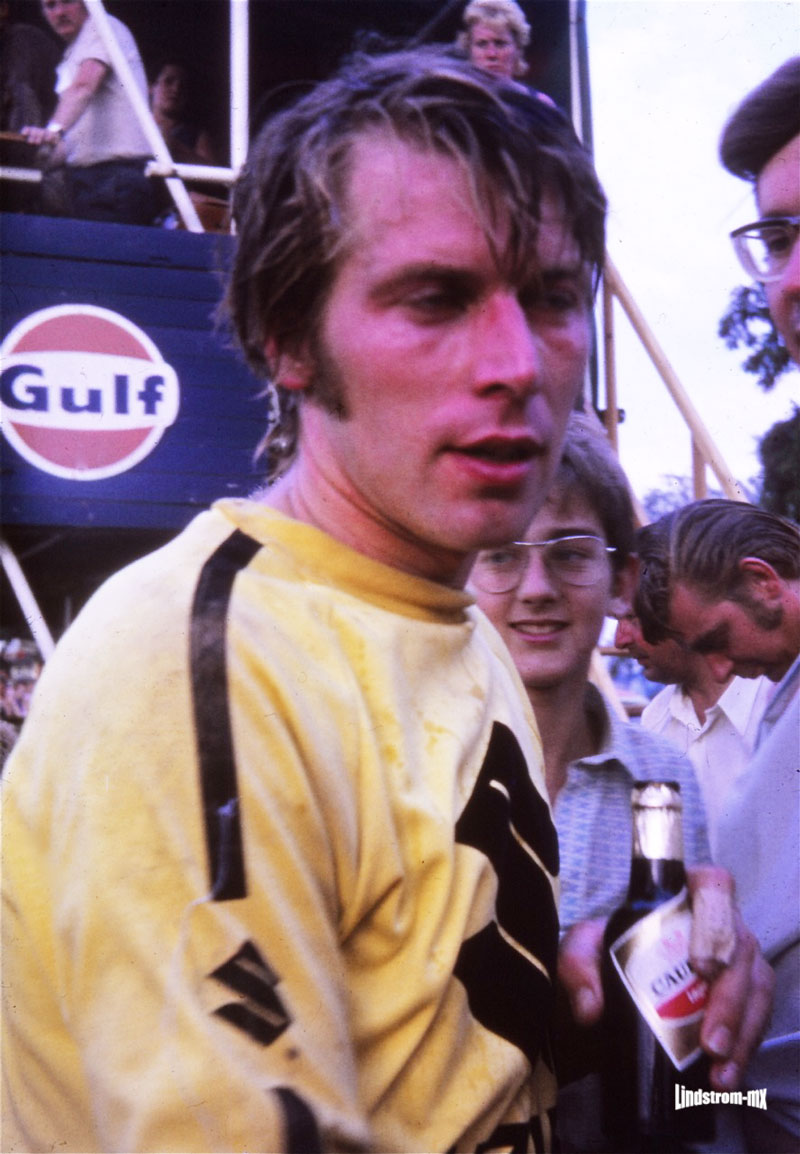 5] - Roger De Coster - Farleigh Castle 1972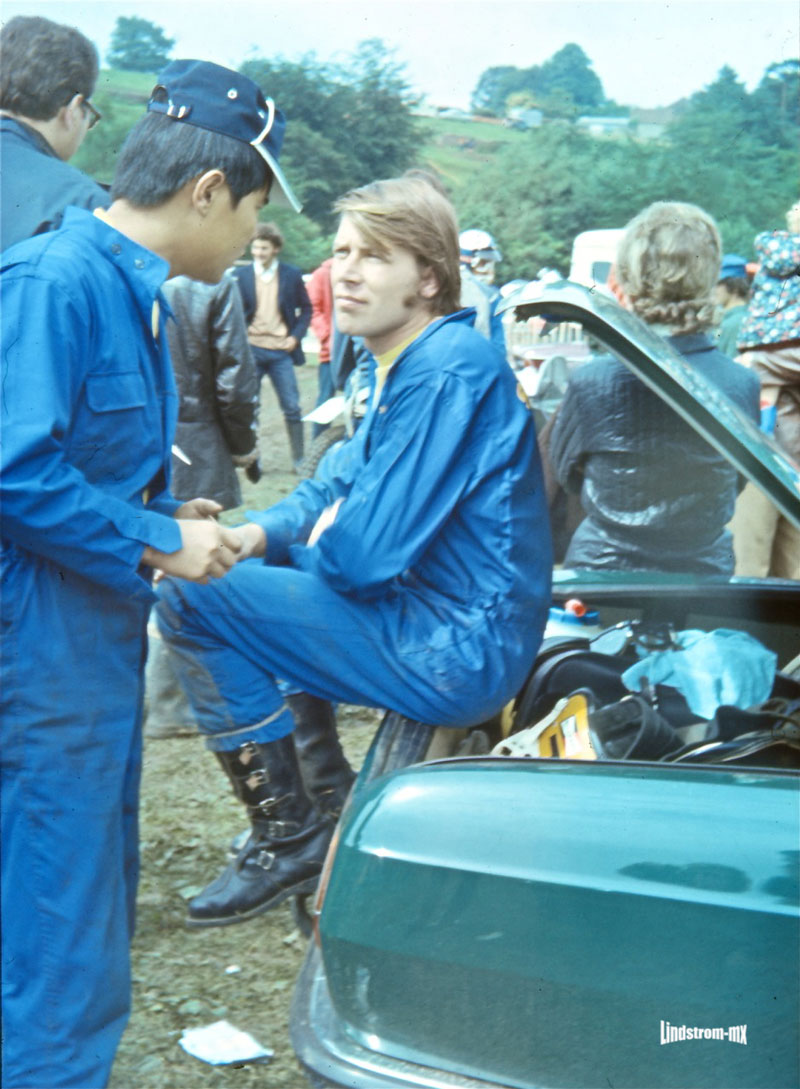 6] - Bengt Aberg - Farleigh Castle 1972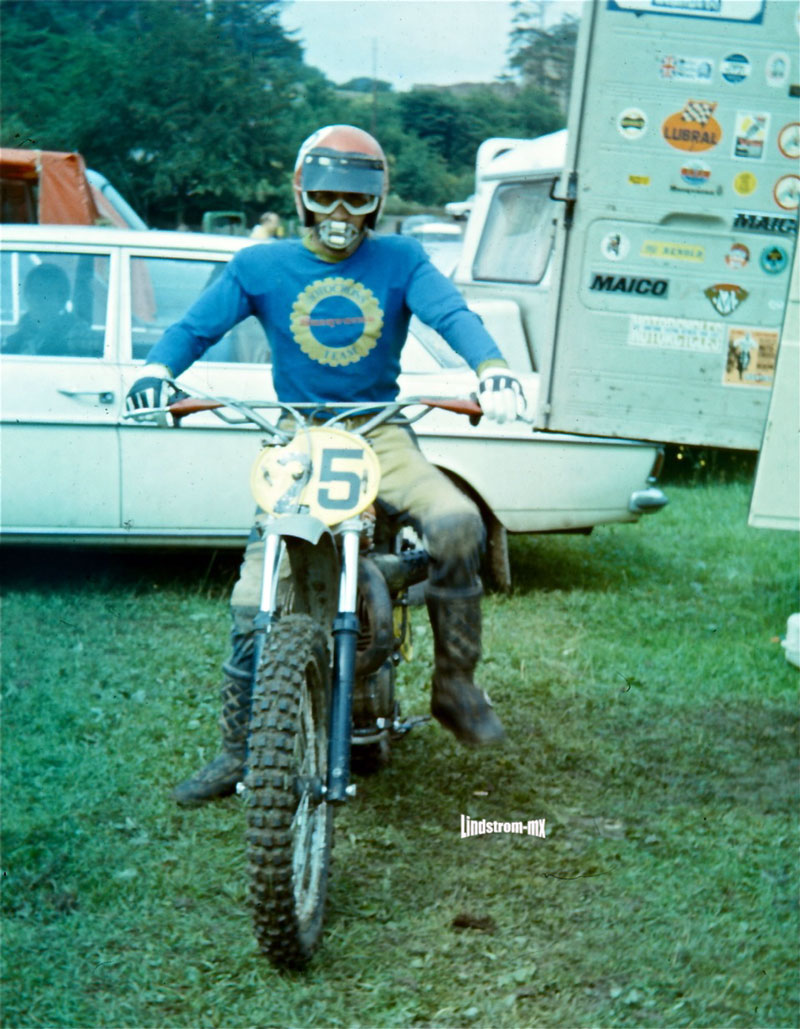 7] - Vic Eastwood [ left ] and Roger De Coster - Namur 1973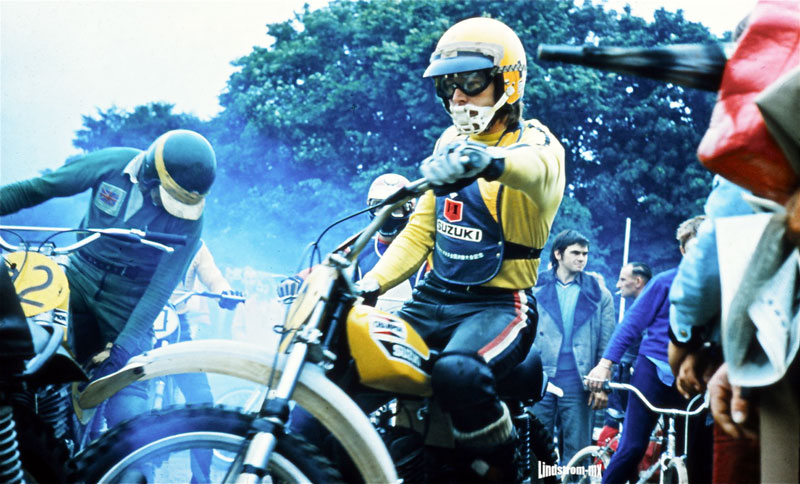 8] - Rider Parade - The Citadel, Namur 1973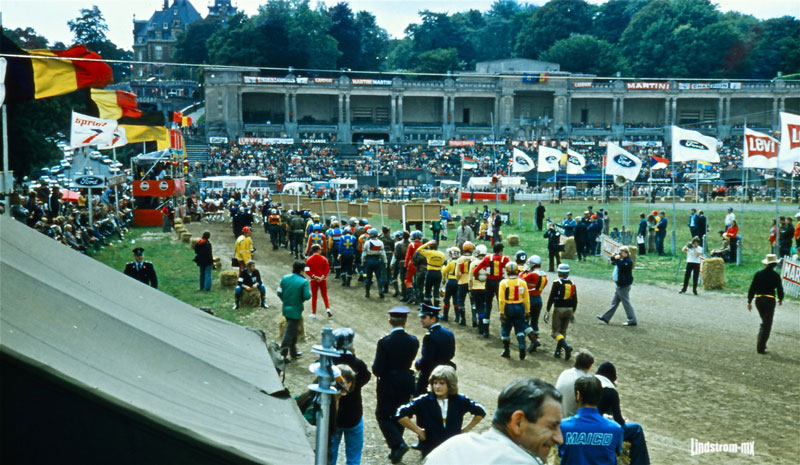 9] - Bike Problems? - Hakan Andersson - Doddington Park 1971
Present Day - Brendan Owen provides three Husqvarnas for current Welsh Classic Champion Dan Evans [ - centre, blue shirt ] - photo EM
Past Master - Don Rickman tells the audience at the Mortimer MCC about his recent trip to Italy - photo EM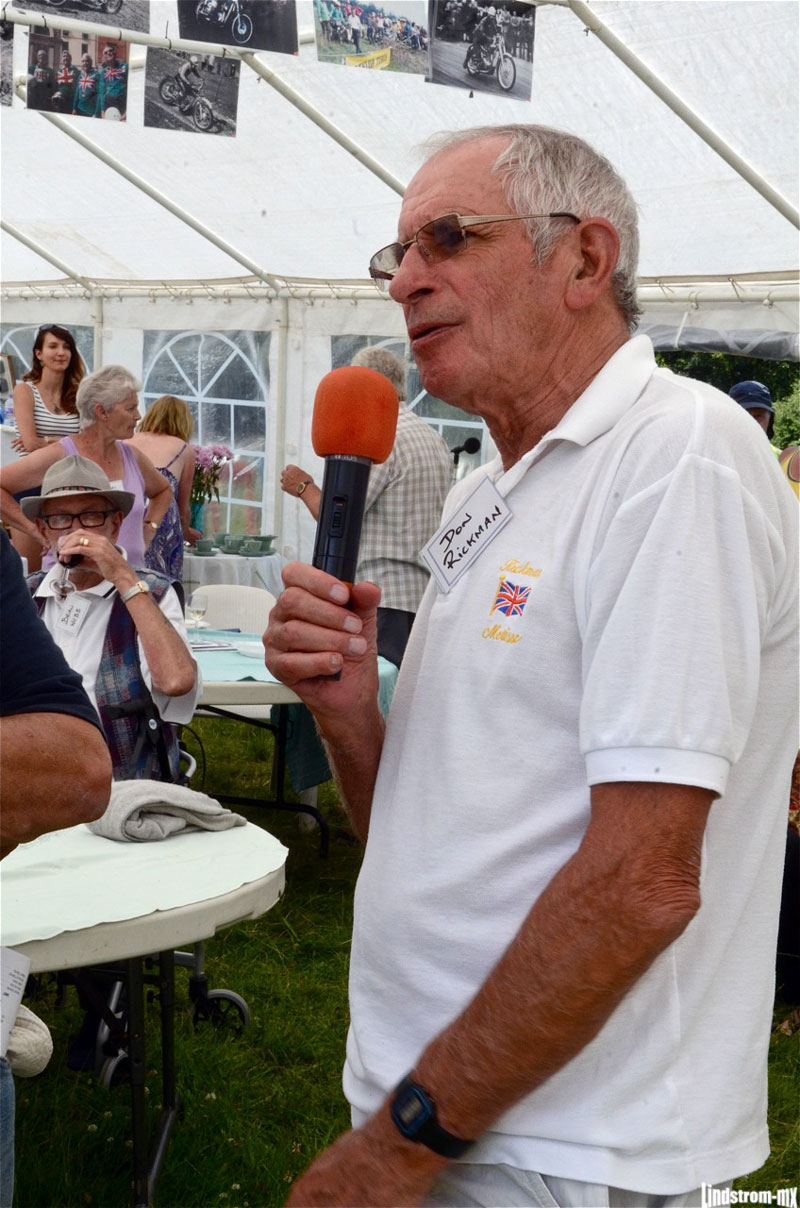 Past Master - 1961 British GP winner tells the same audience how hard it was to beat BOTH the Rickman Brothers - photo EM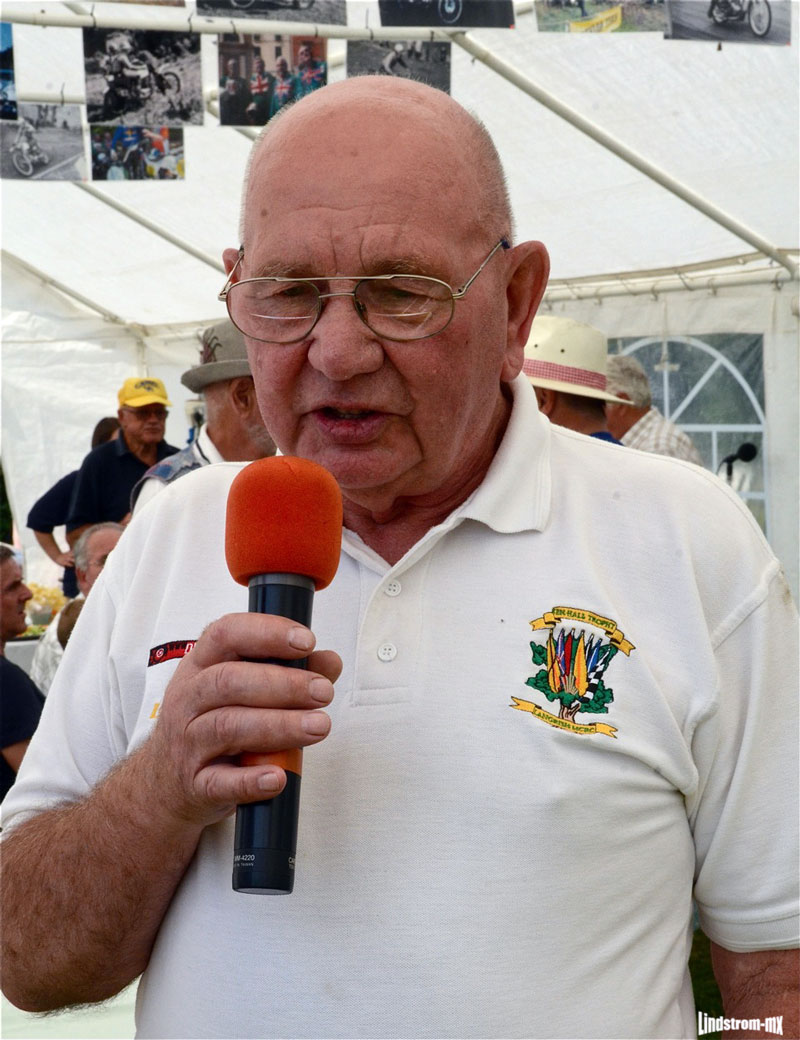 My Hero - Dave Curtis in semi-retirement [ - and still winning ! ] in 1964 on the big Matchless - photo EM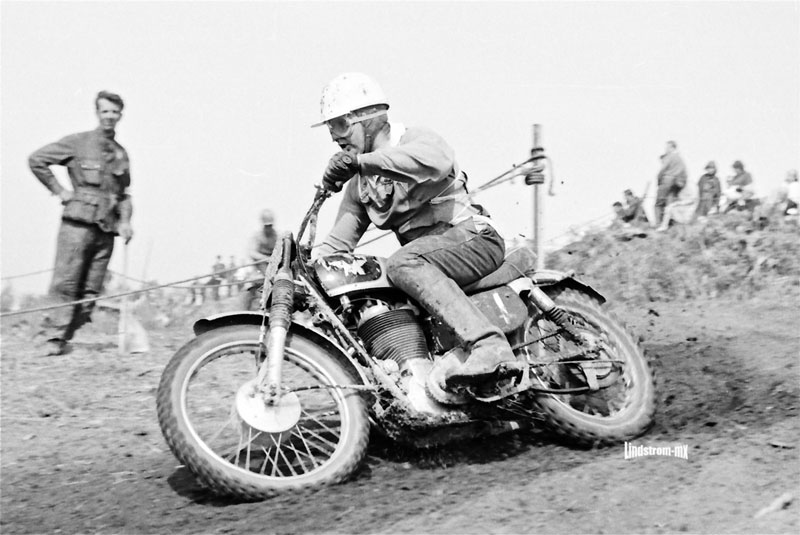 Uppdaterad 140126 2 bilder
Eric skriver; Målningen fanns på ett omslag till "Castrol achievements" 1960 konstnären var Gordon Horner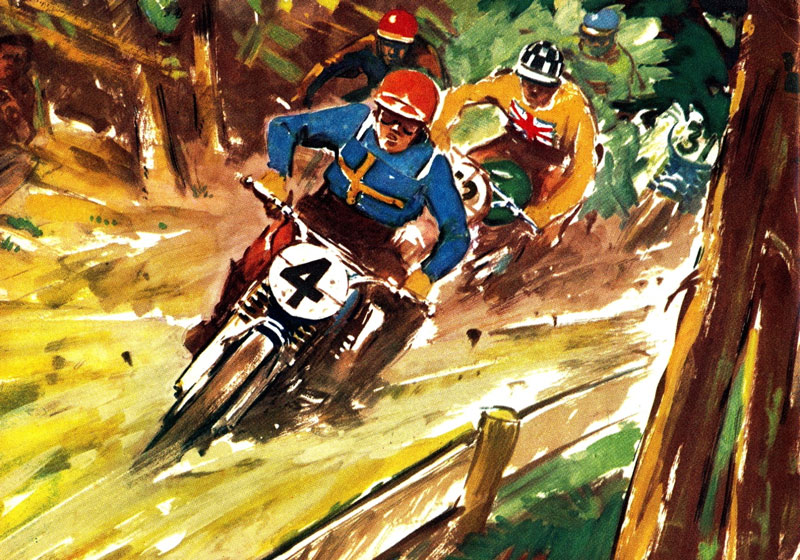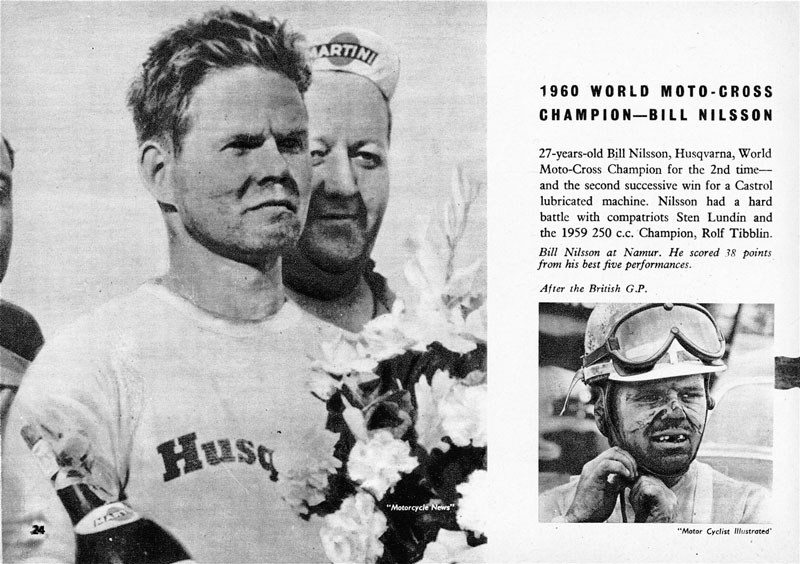 Uppdaterad 131201 med 3 härliga bilder från Farleigh Castle 1966
Bill Nilsson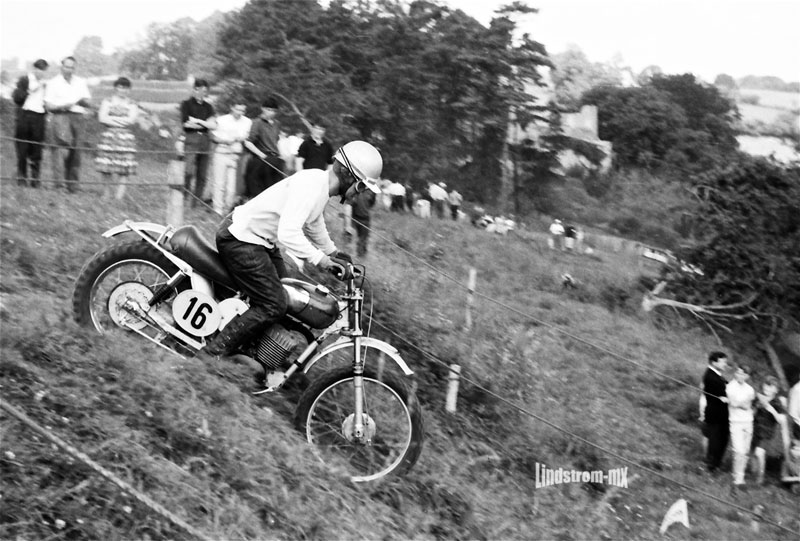 Emilio Osterero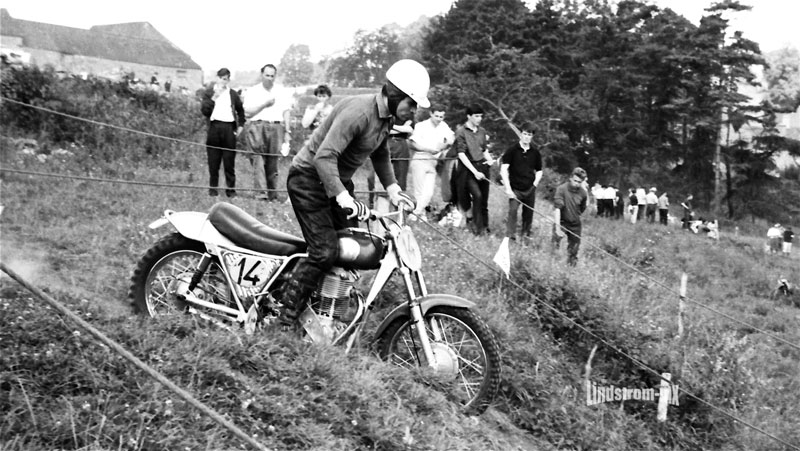 Sylvain Geboers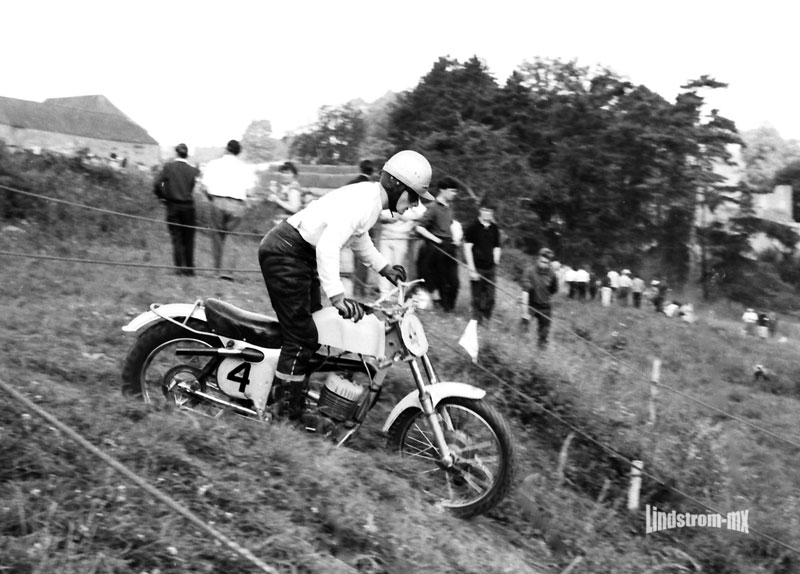 Uppdaterad 130818 med 6 fantastiska bilder från Depån i Hawkstone 1964 MXDN
Eric skriver; Tänkte du skulle gilla de här porträtten, tagna av min granne Arthur Oakes. Arthur vill att så många som möjligt skall få se dessa bilder som han sparat i ett album som han hade när han jagade autografer.
Sten Lundin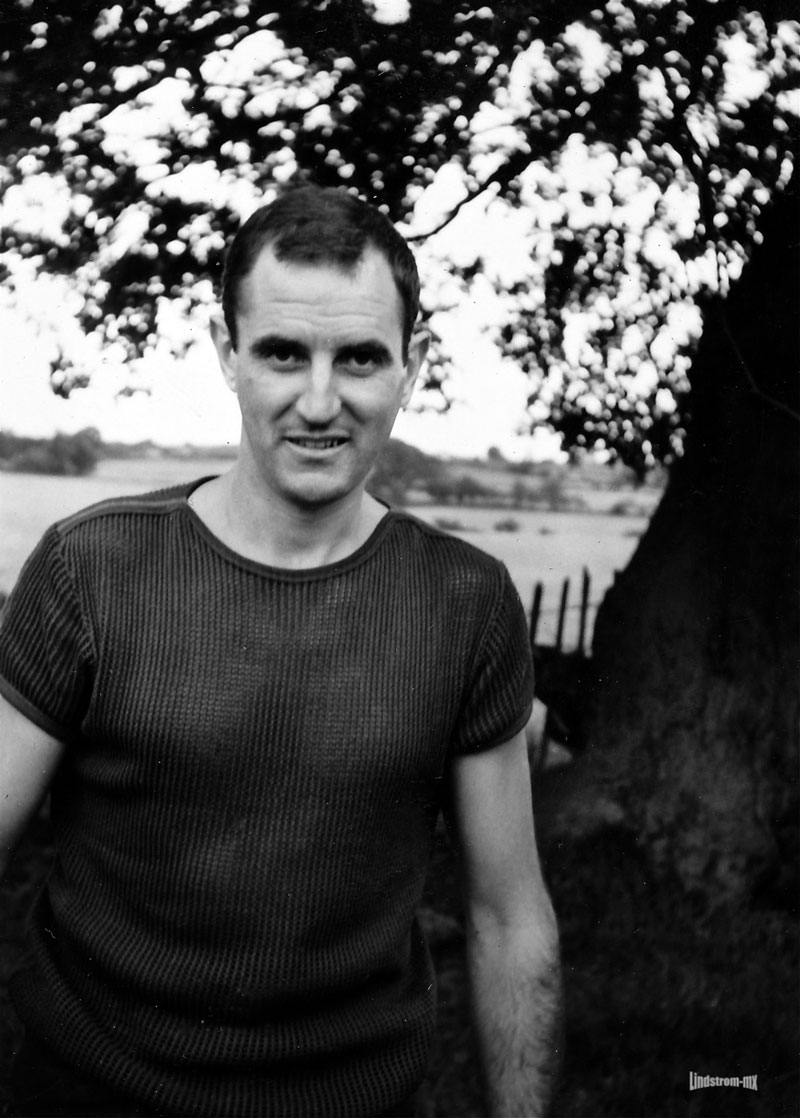 Bill Nilsson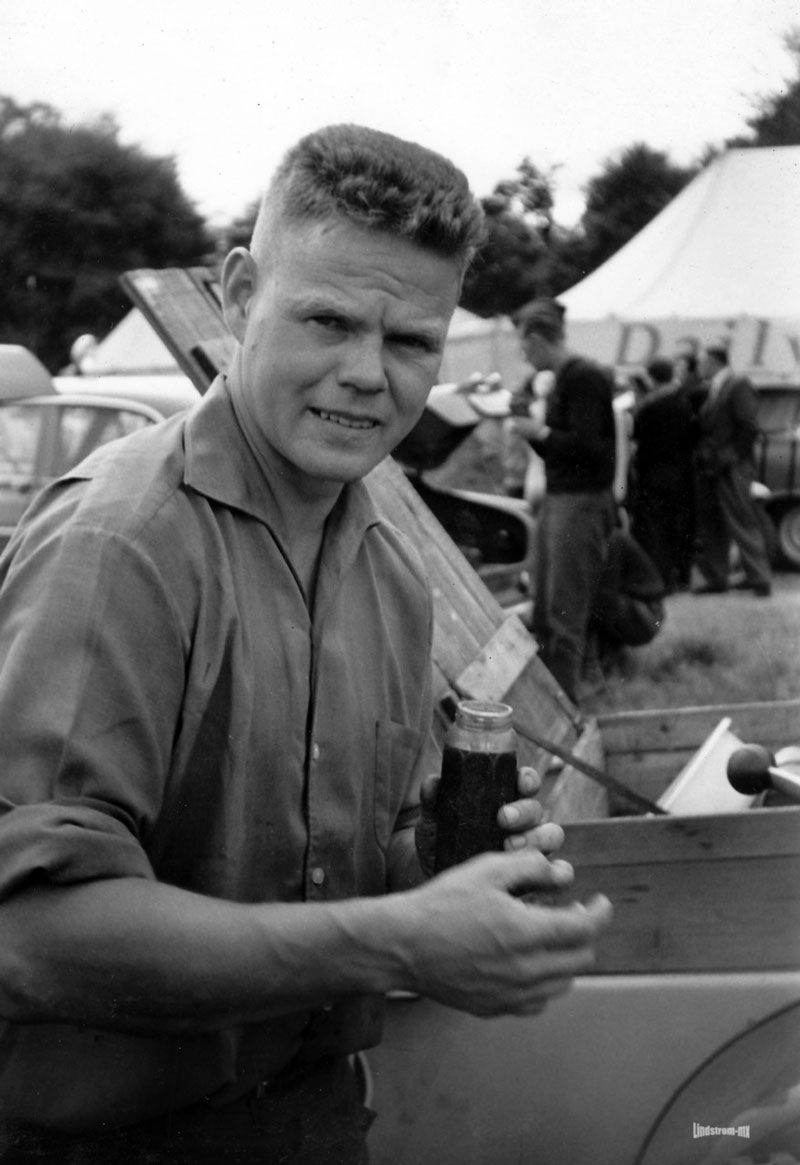 Per Olof "Pelle-Mas" Persson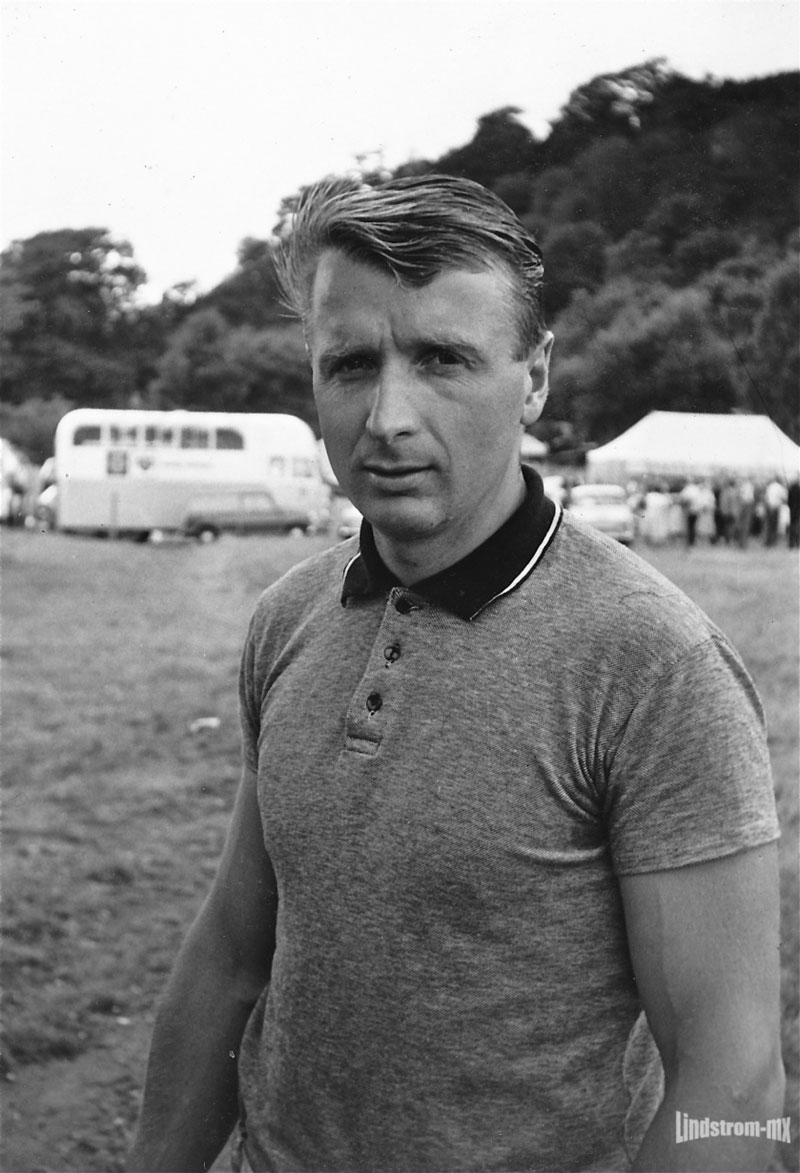 Ove Lundell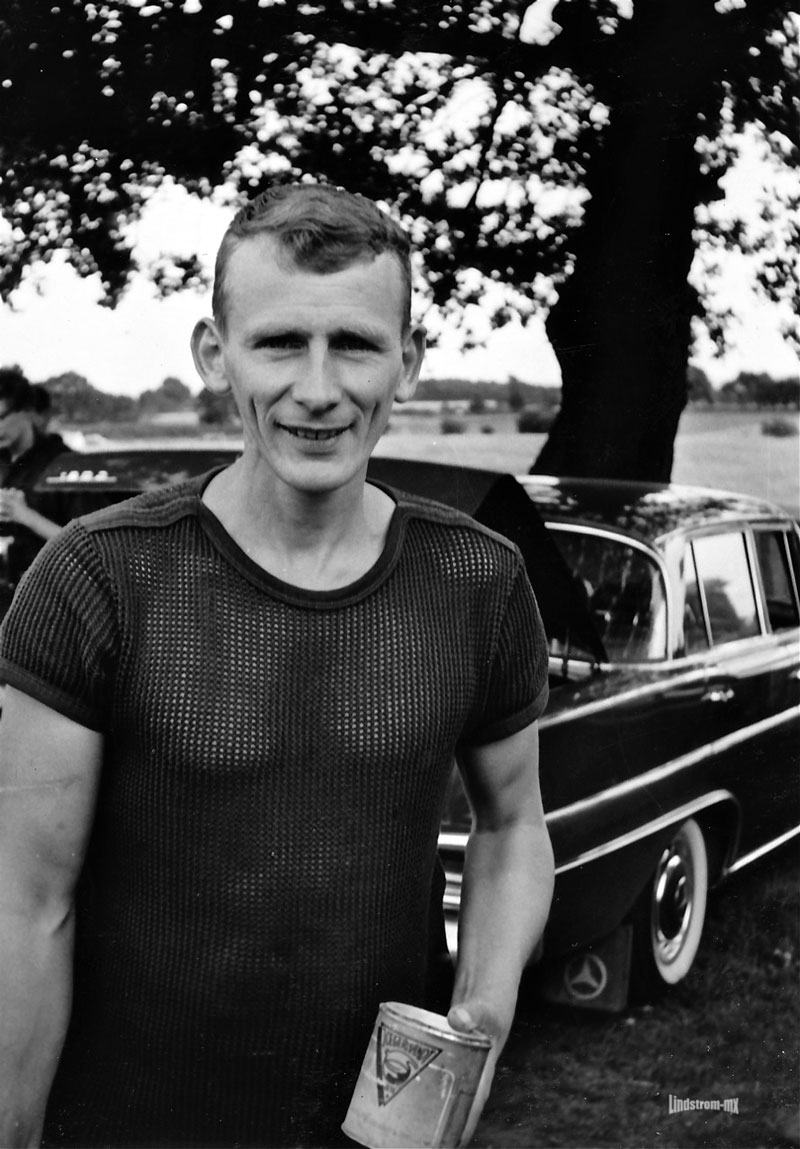 Rolf Tibblin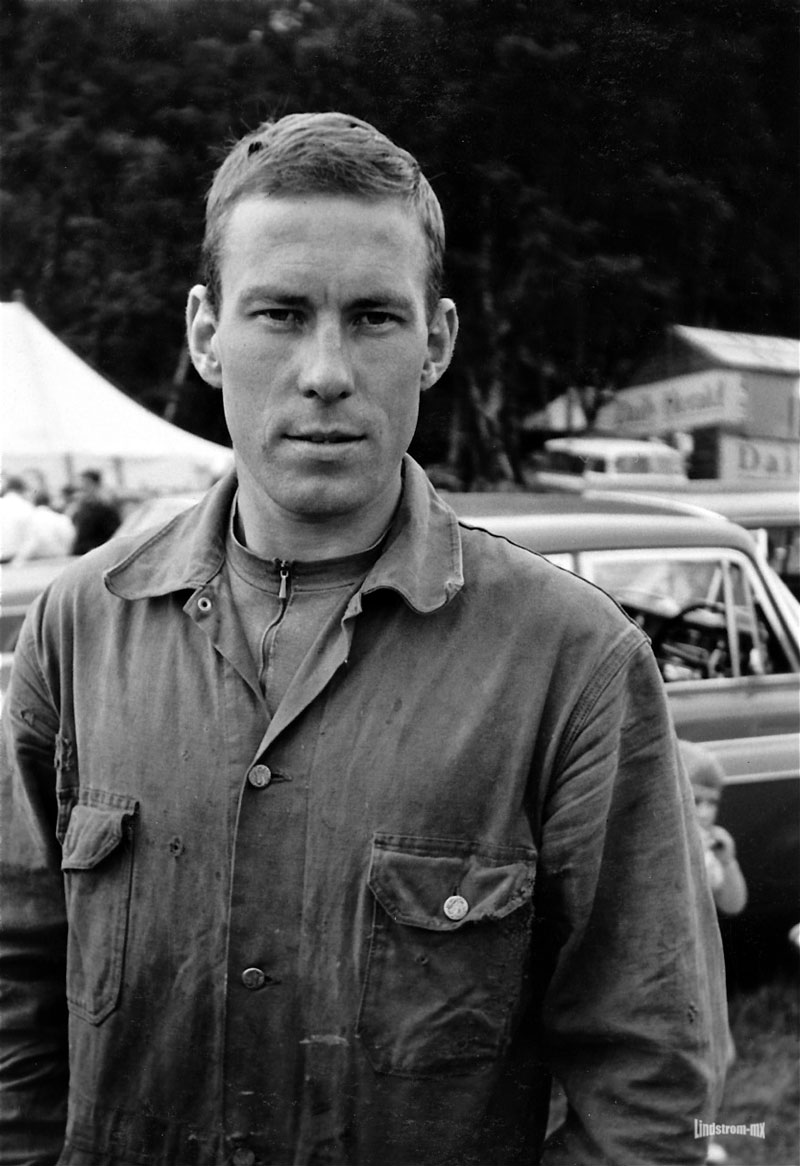 Tibblins Hedlund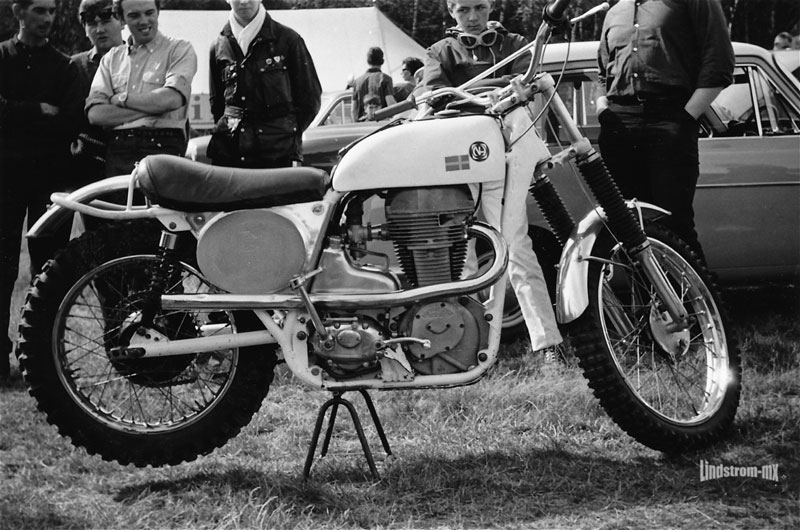 Uppdaterad 130526 med 10 fantastiska bilder från 50 och 60tal tagna av Bert Greeves!
Eric skriver: Hej Mats jag har fått tillåtelse av GRA = Greeves Riders Association, att publicera en del mycket intressanta bilder tagna av Bert Greeves, (som tillverkade Greeves motorcyklar och även följde med sina förare ut på tävlingarna), på min Flicr stream sida.
Jag tänkte att du ville se bilderna med Svensk anknytning. Om du publicerar dem på din hemsida så är det alltså GRA som ska ha "credit" för dessa bilder och inte jag- Hälsningar Eric.
Tusen Tack till GRA från Lindstrom-MX för att jag får publicera dessa mycket intressanta bilder!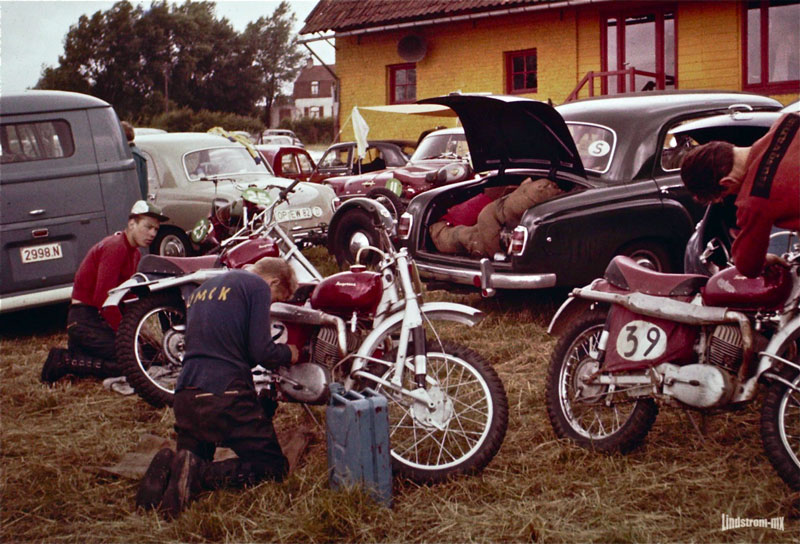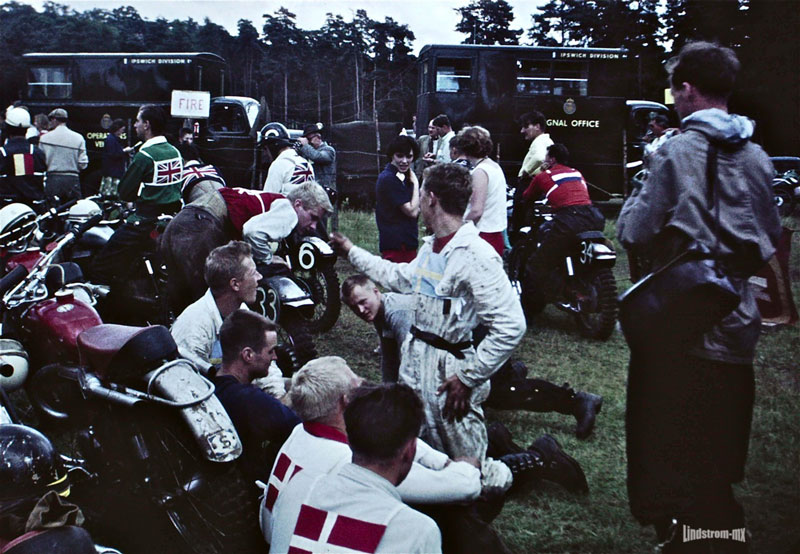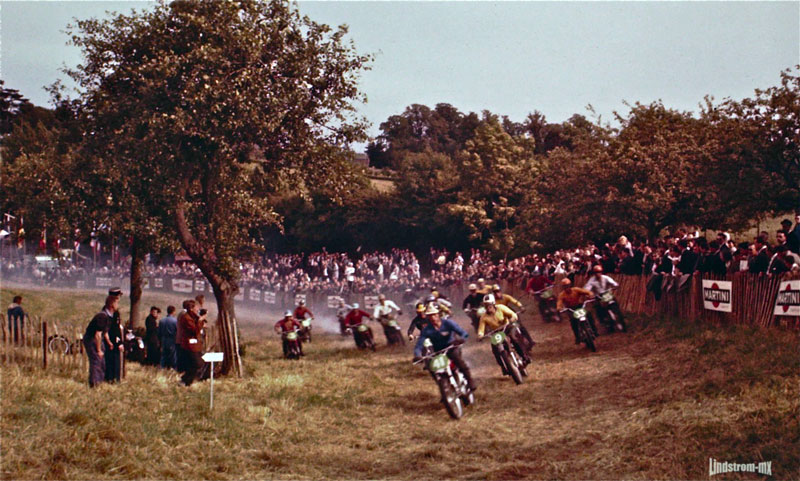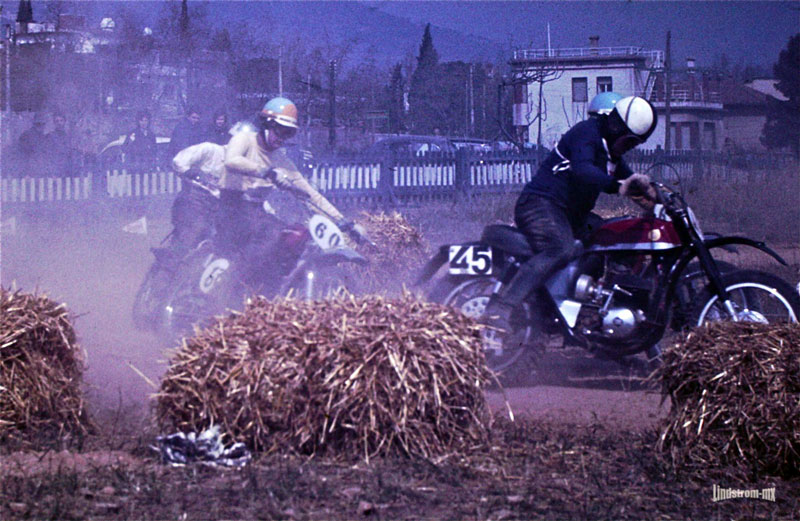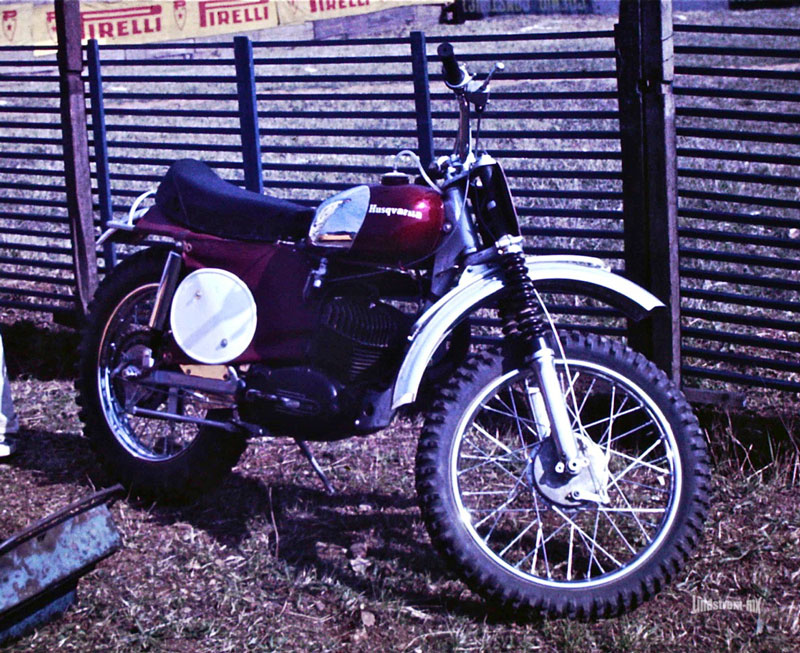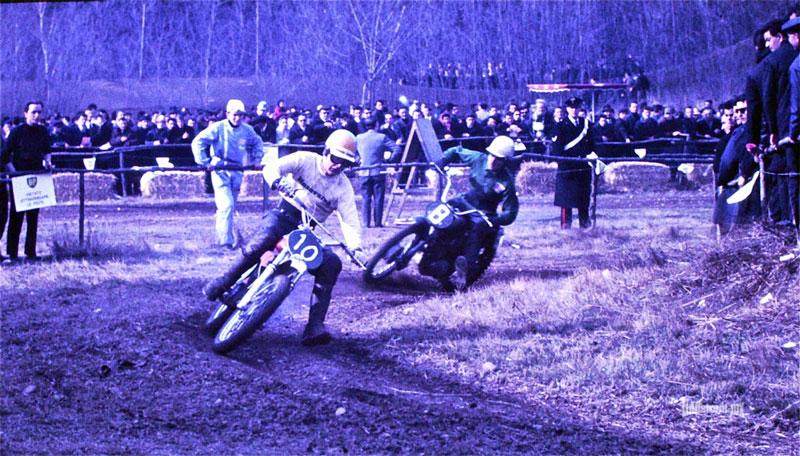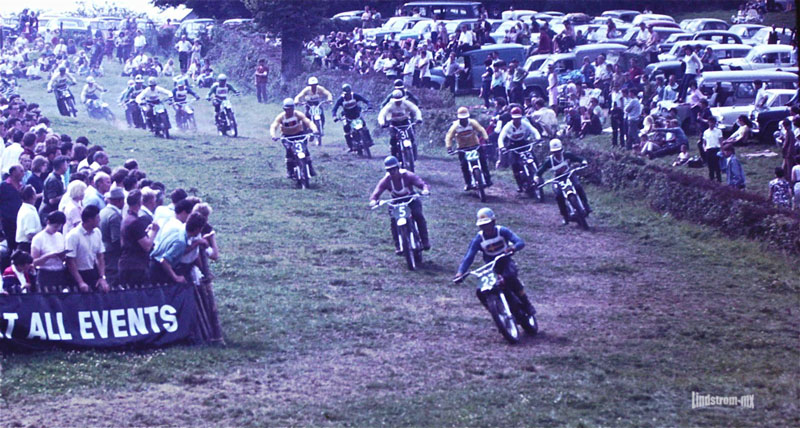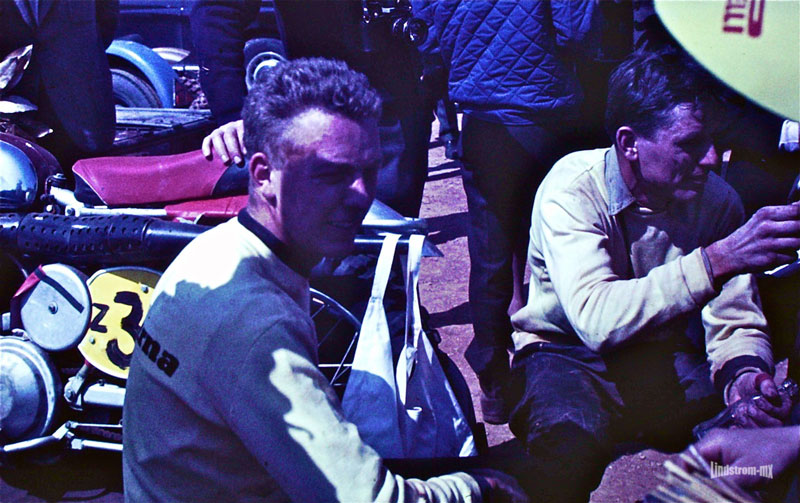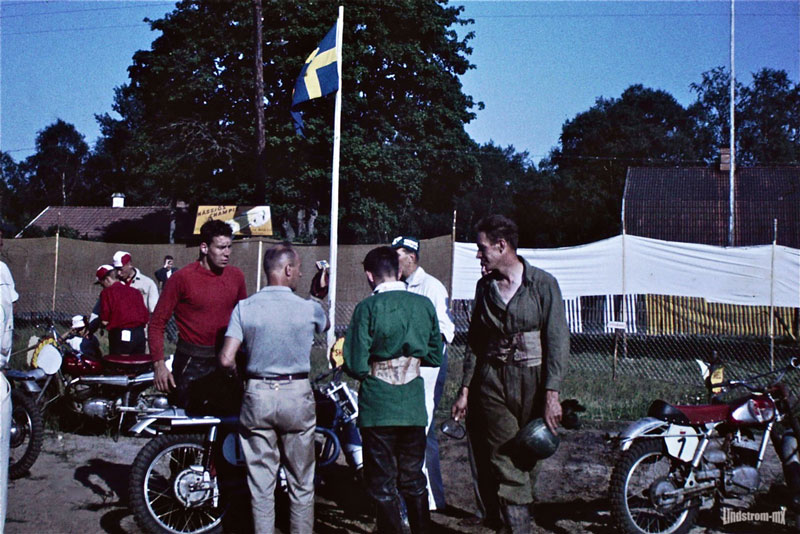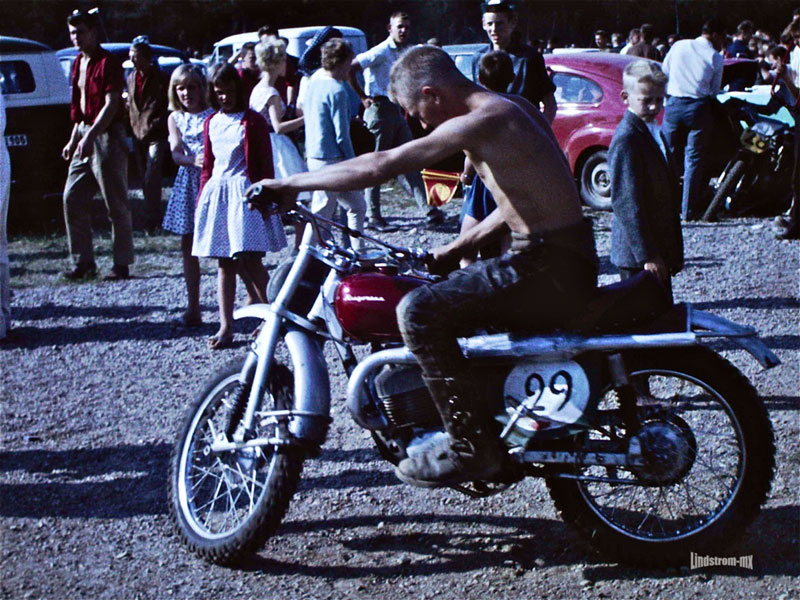 uppdaterad med 6 härliga bilder från European Classic MX Championship Maj 2013
på Mortimer Classics Bennets Hill banan nära Reading
Svenskarna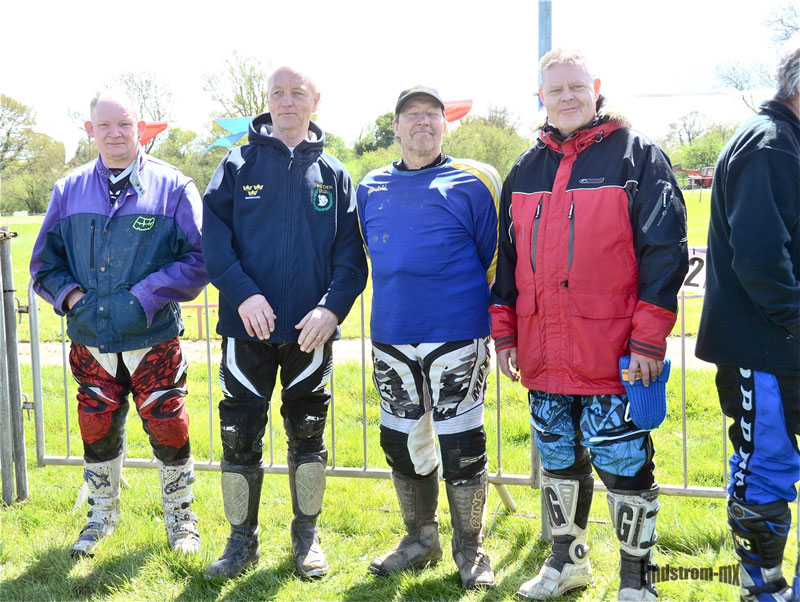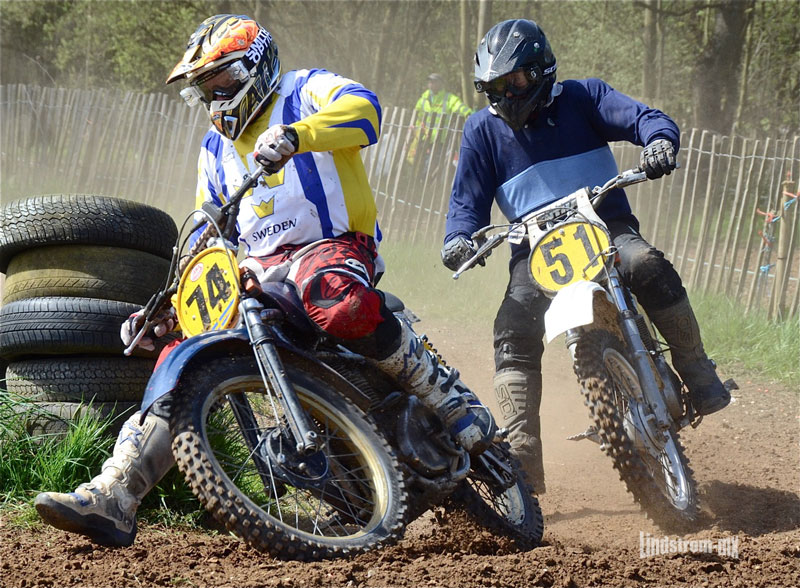 Lindström - Peter Willems Still going strong 4 bilder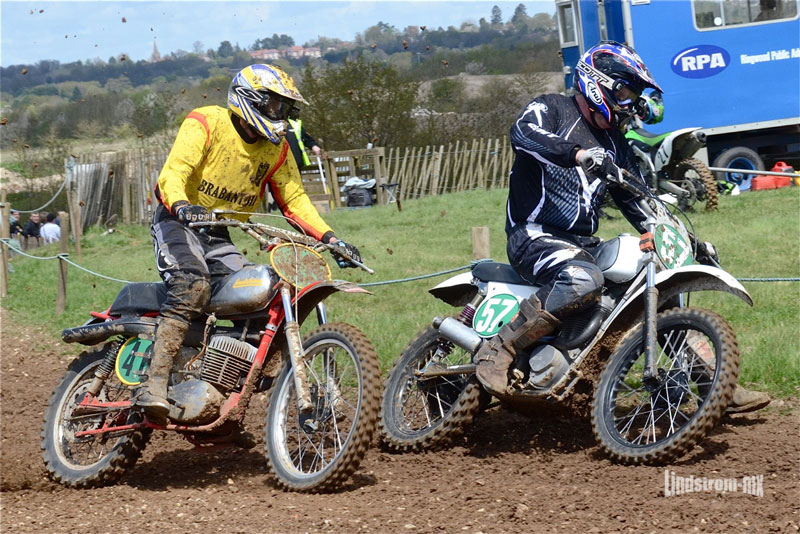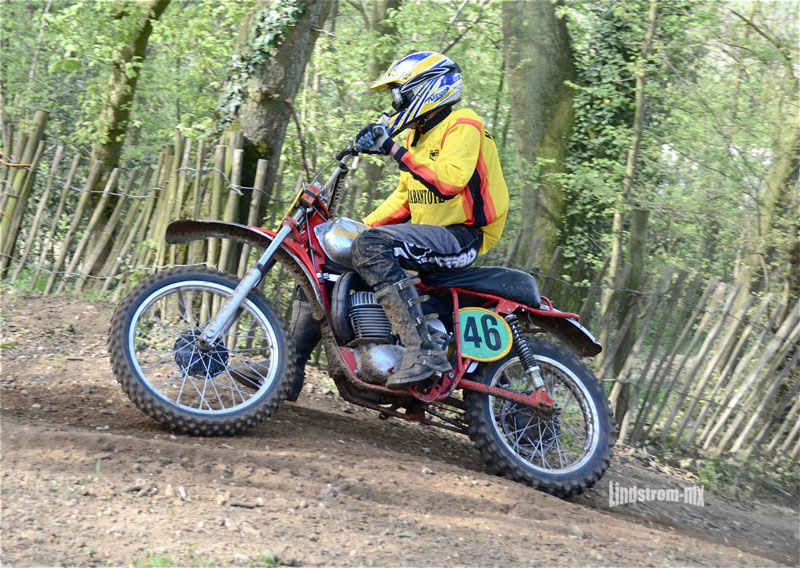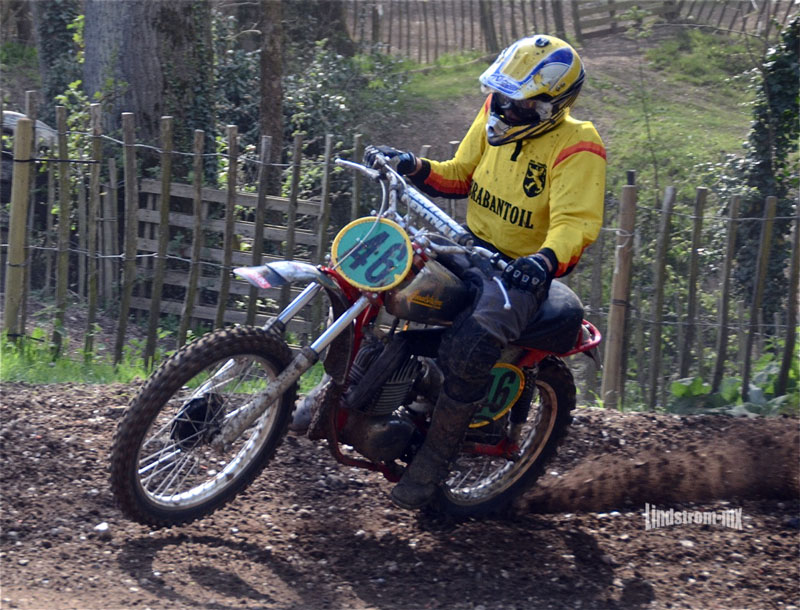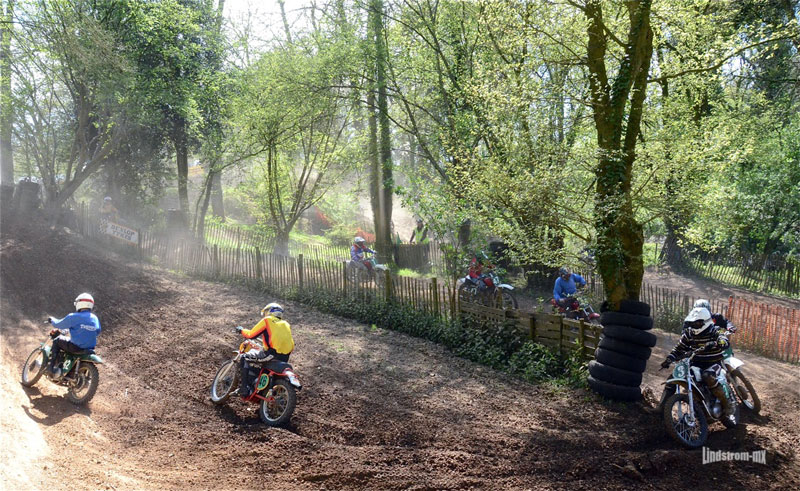 uppdaterad 12-11-11 5 foton
1 Foto av Bengt Åberg Farleigh Castle 1970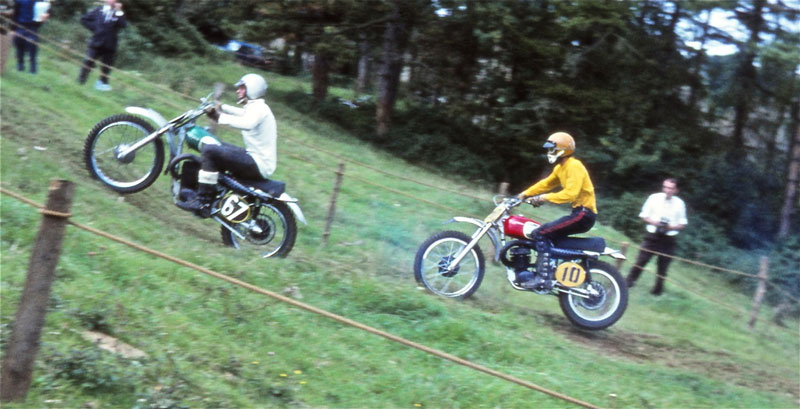 2 foton av Arne Kring Farleigh Castle 1970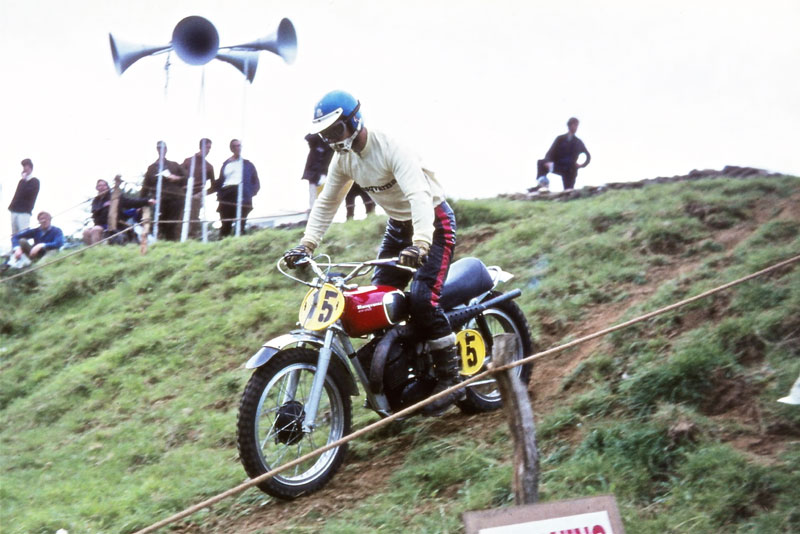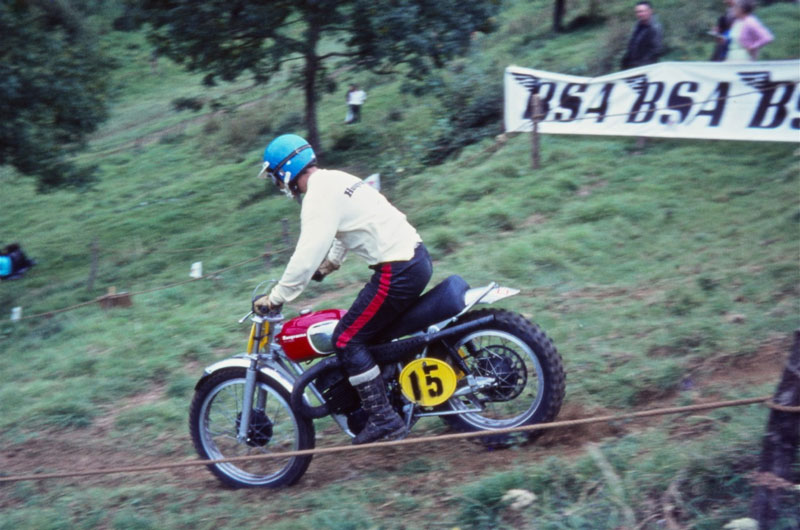 2 foton av Rolf Tibblin Farleigh Castle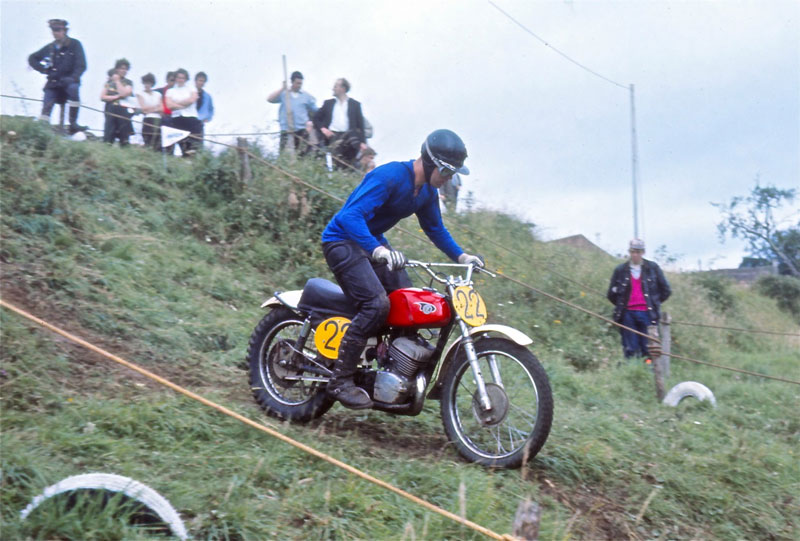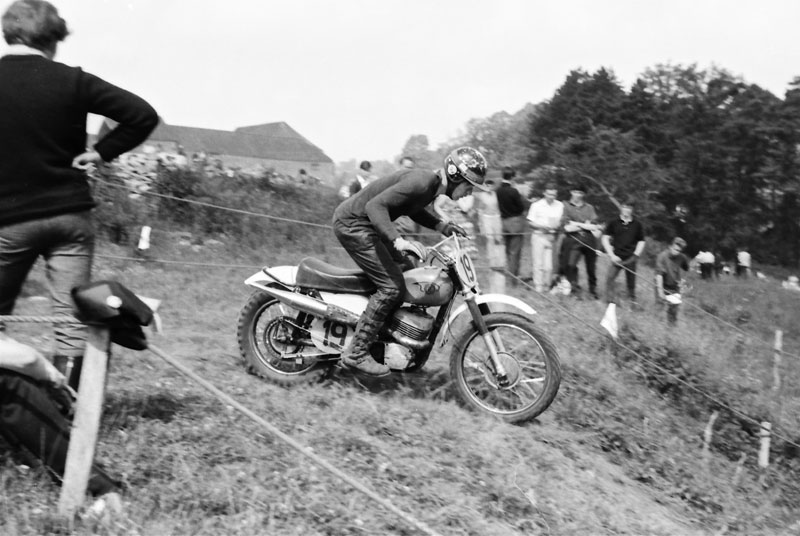 7 foton av Sten Lundin 2 från 60 tal och 5 från 2008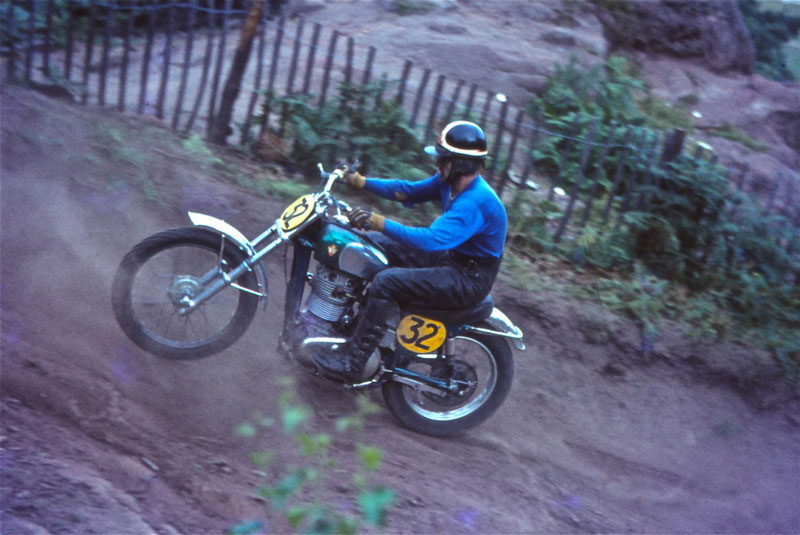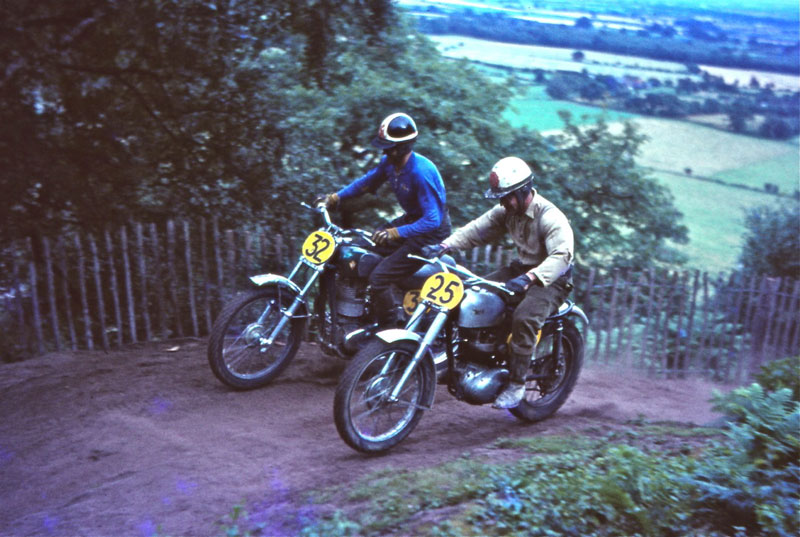 Sten och Jeff Smith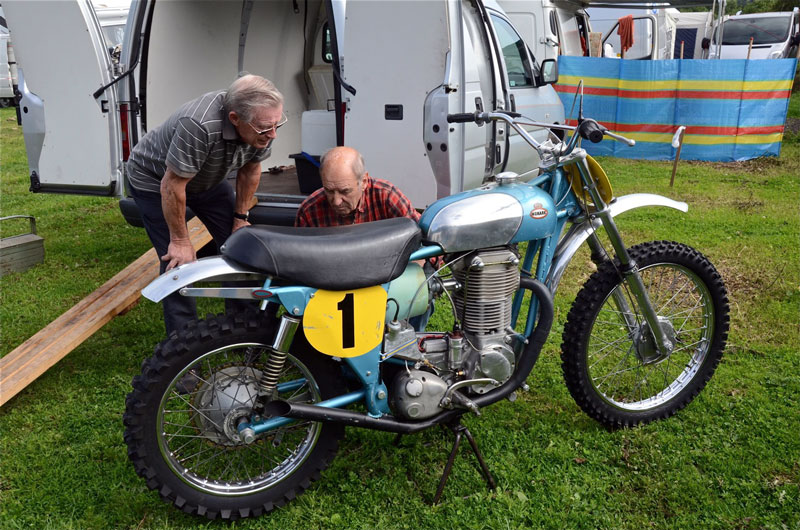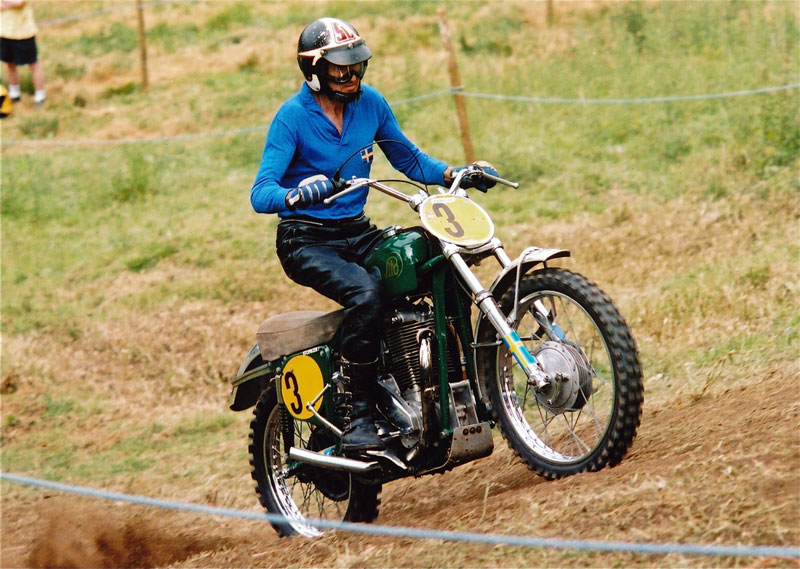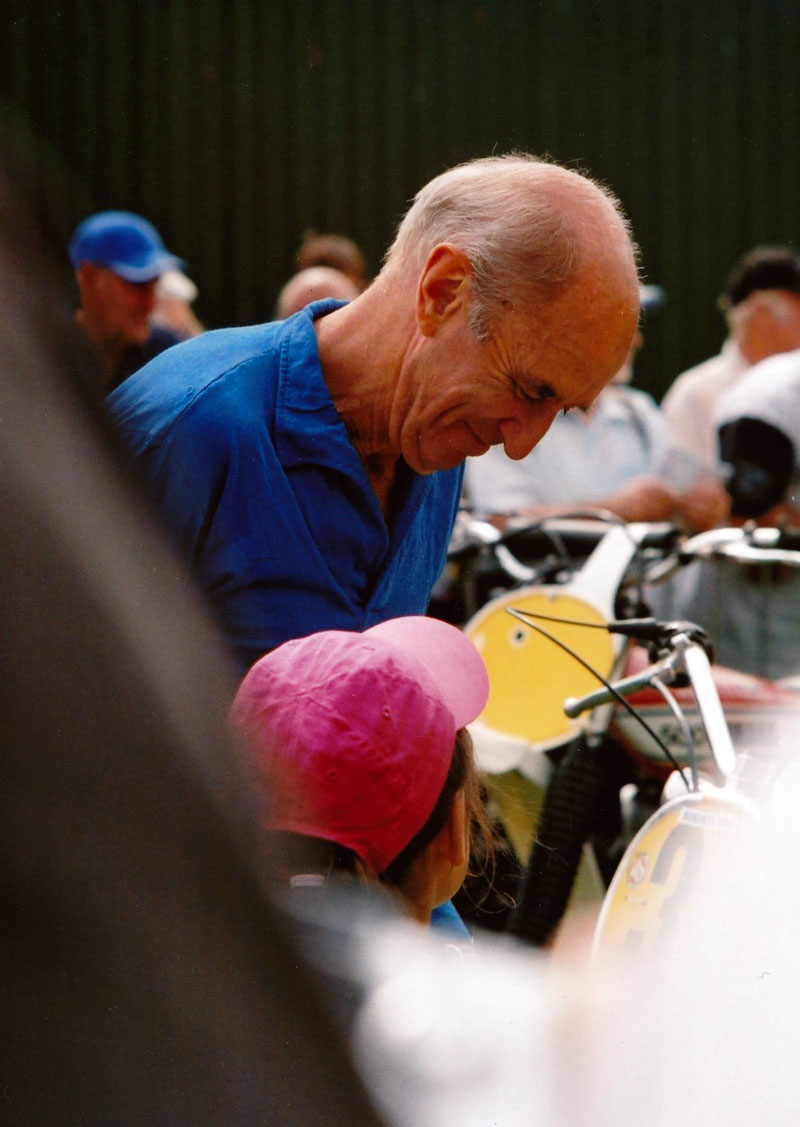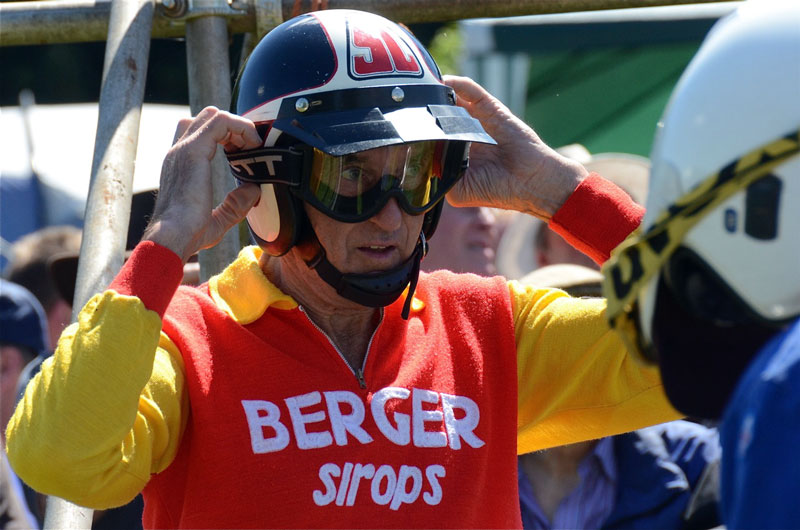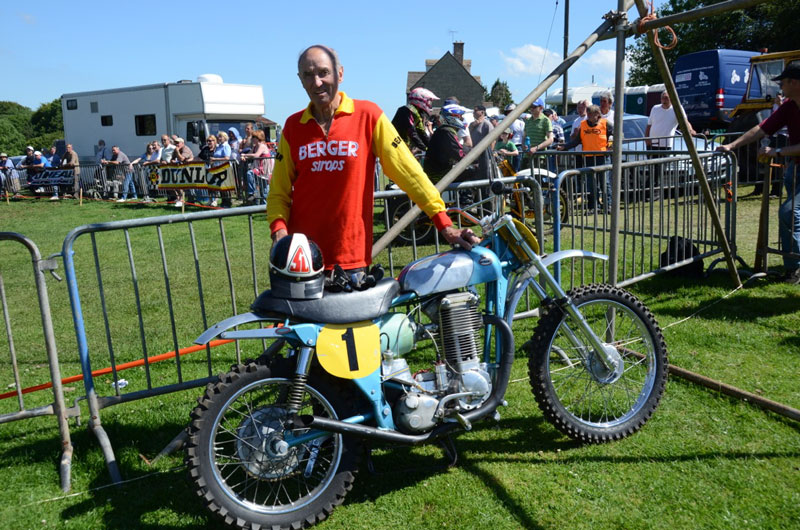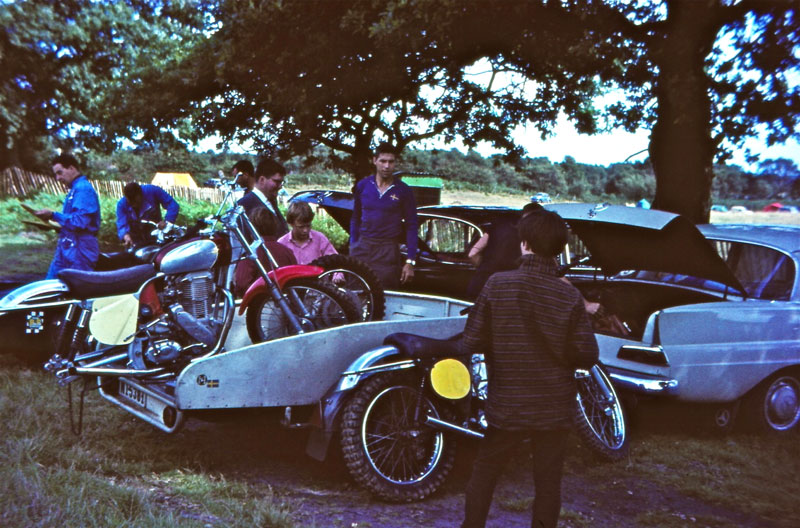 Hawkstone MXDN 1964 "Camp Sweden", Gunnar Johansson i mitten
Nisse Wedin hörde av sig och berättade att cykeln på släpet är Ove Lundells "Monark" här ommålad i HVA färger då Ove detta år fick kontrakt med Husqvarna. Denna cykel ägdes även en tid av Nisse som sedemera sålt den till England där bla Eric Miles fotat den 45 år senare då den såg ut så här!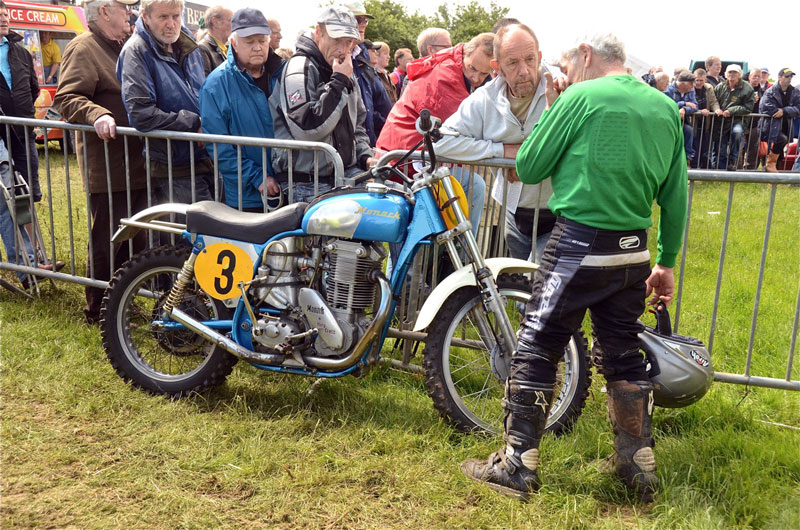 Nisse har detta foto från samma tillfälle, förare Andy Roberton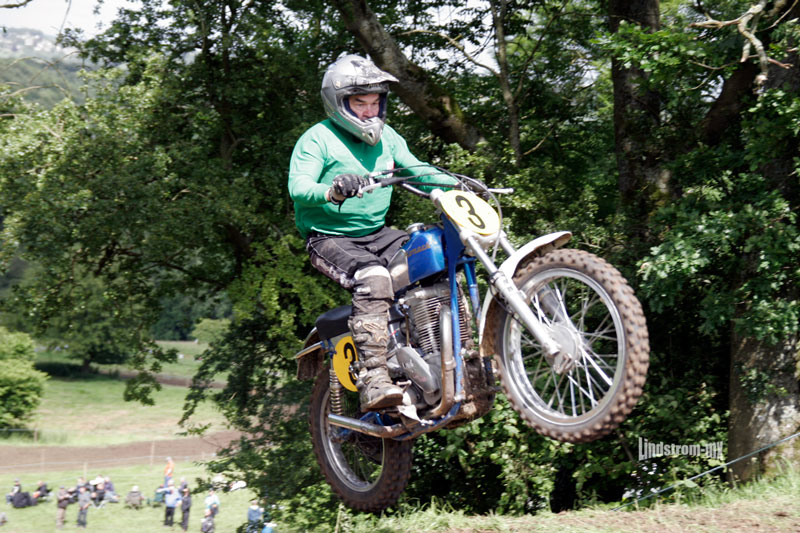 uppdaterad 121013 4 bilder ECMO 2011
Svenska laget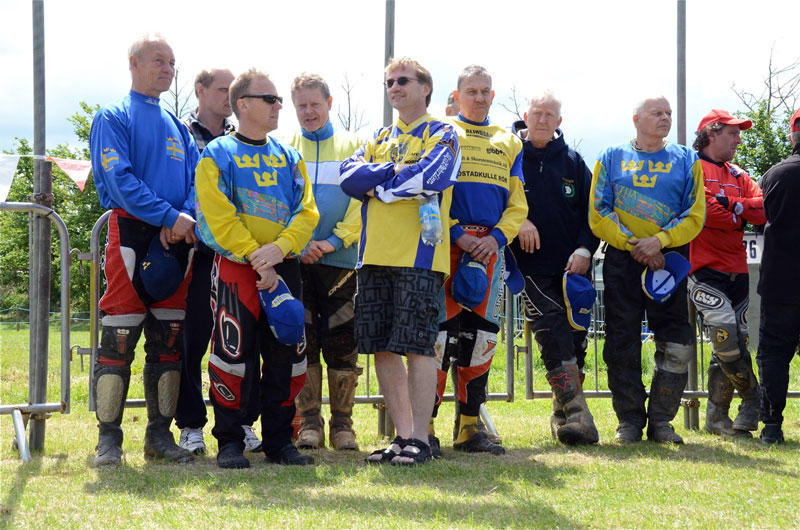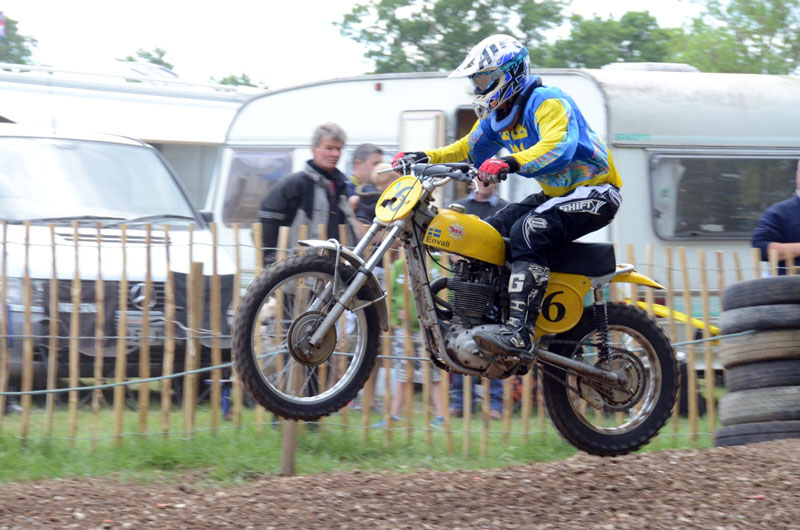 Envall in action x2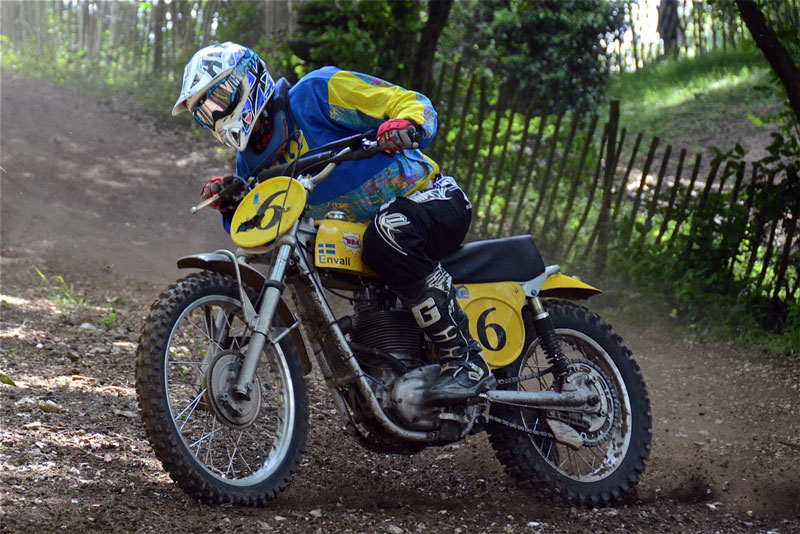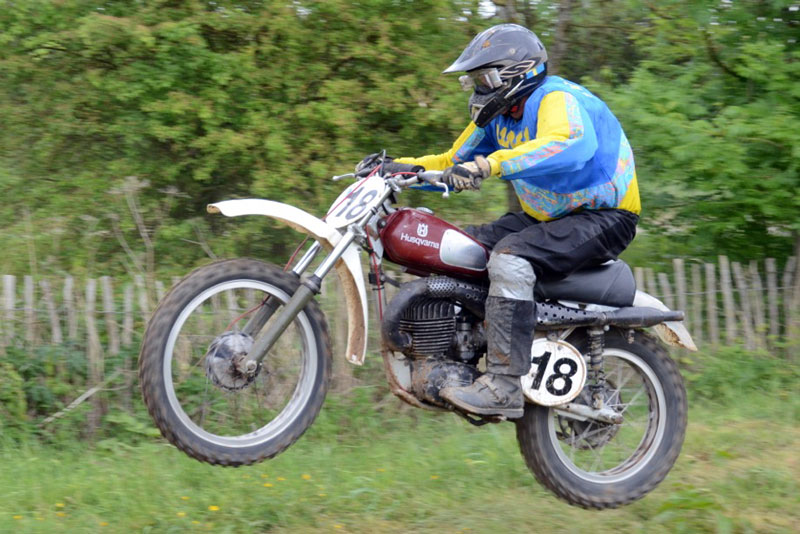 Ingvarsson in action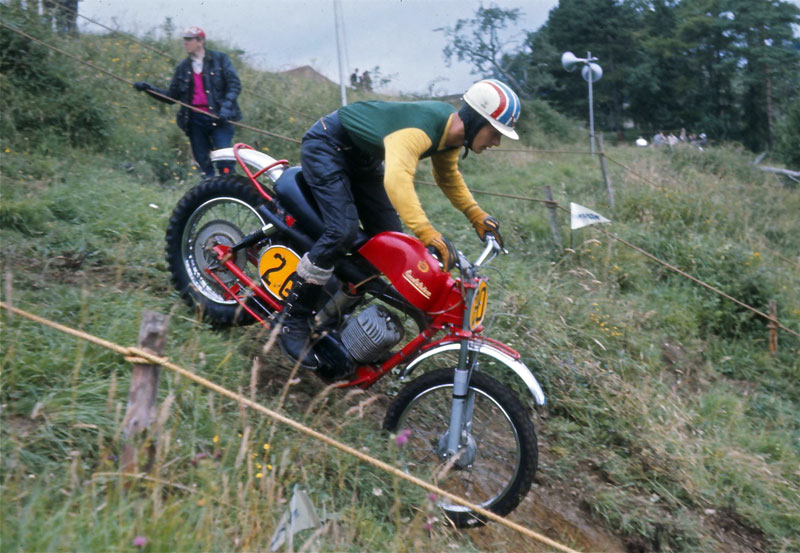 Janne Johansson - Lindström - Farleigh Castle 1967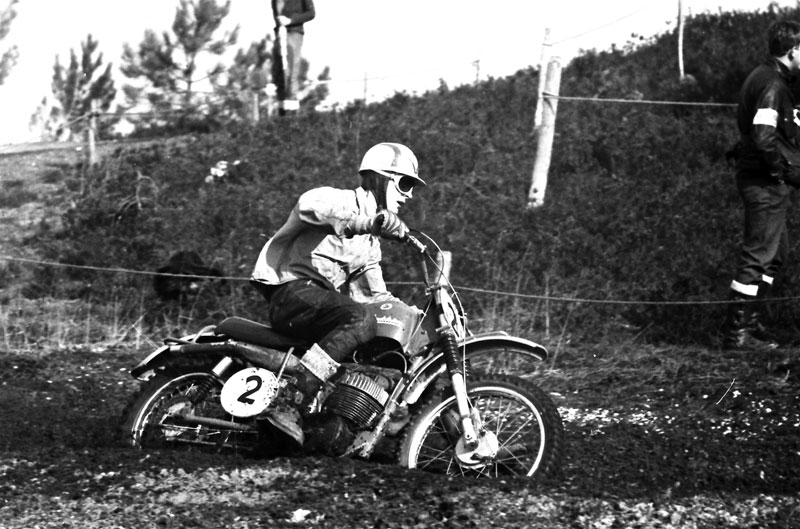 Janne Johansson - Lindström - Matchams Park 1967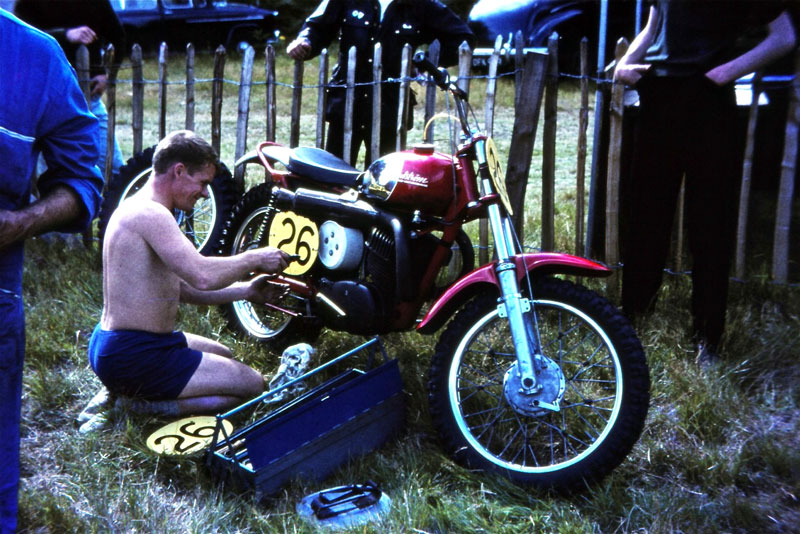 Hawkstone depå - MXDN 1964 Rudi Boom arbetar med sin Lindström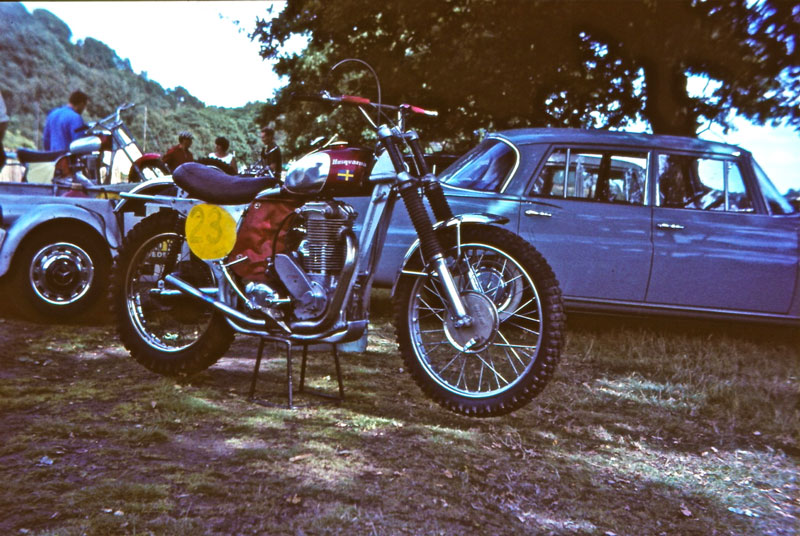 Hawkstone depå - MXDN 1964 Pelle Mas Husqvarna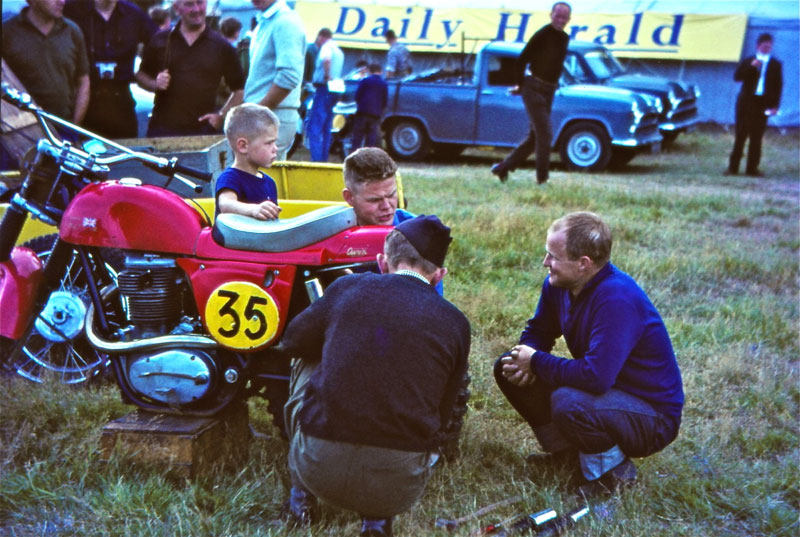 Bill Nilsson MXDN - Hawkstone 1964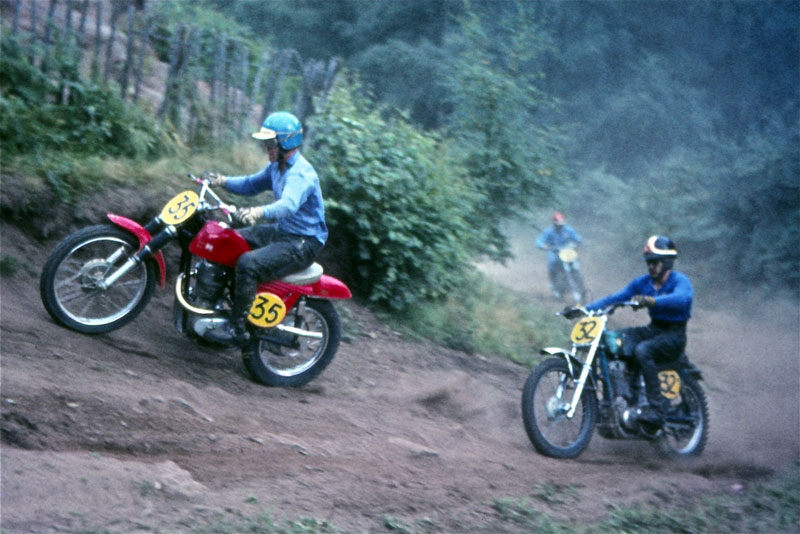 Bill Nilsson - Sten Lundin MXDN - Hawkstone 1964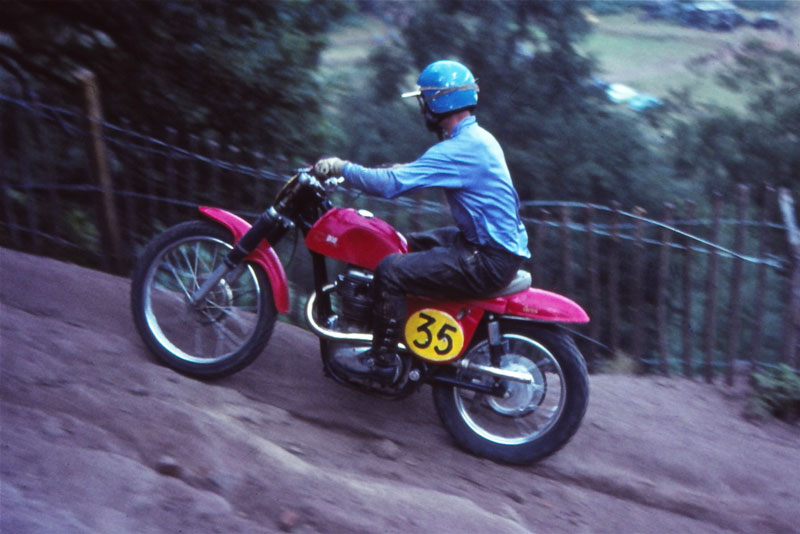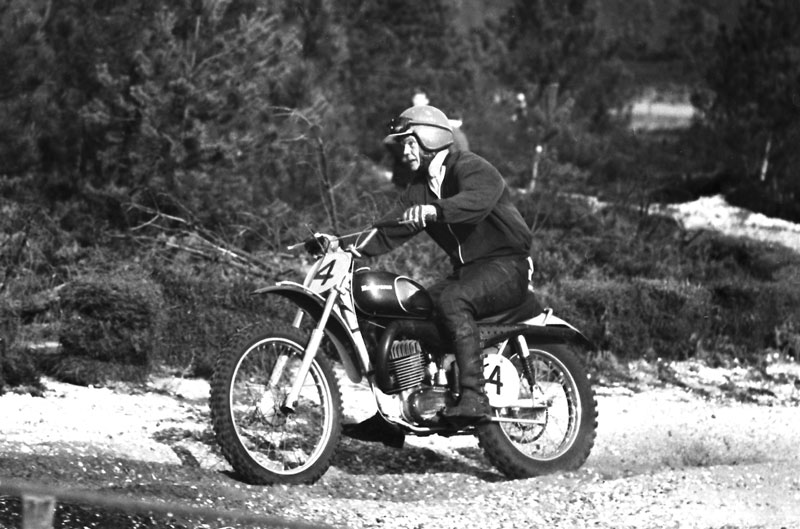 Bill Nilsson - Matchams Park 1967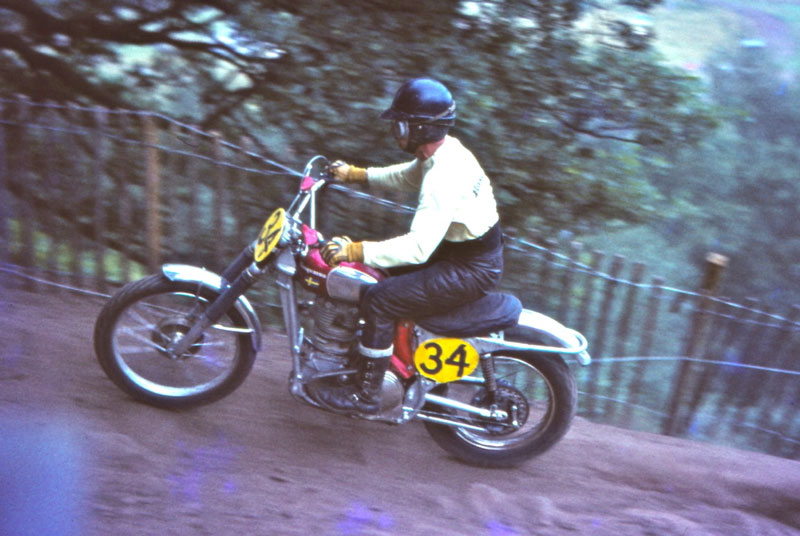 Per Olov Persson - Hawkstone MXDN 1964
red's anm
Per Olov var alltid en pålitlig topp 10 förare med en 4 plats i VM 1963.
Han blev senare anlitad som mekaniker bla åt Heikki Mikkola när han vann VM för Husqvarna 1974 och 76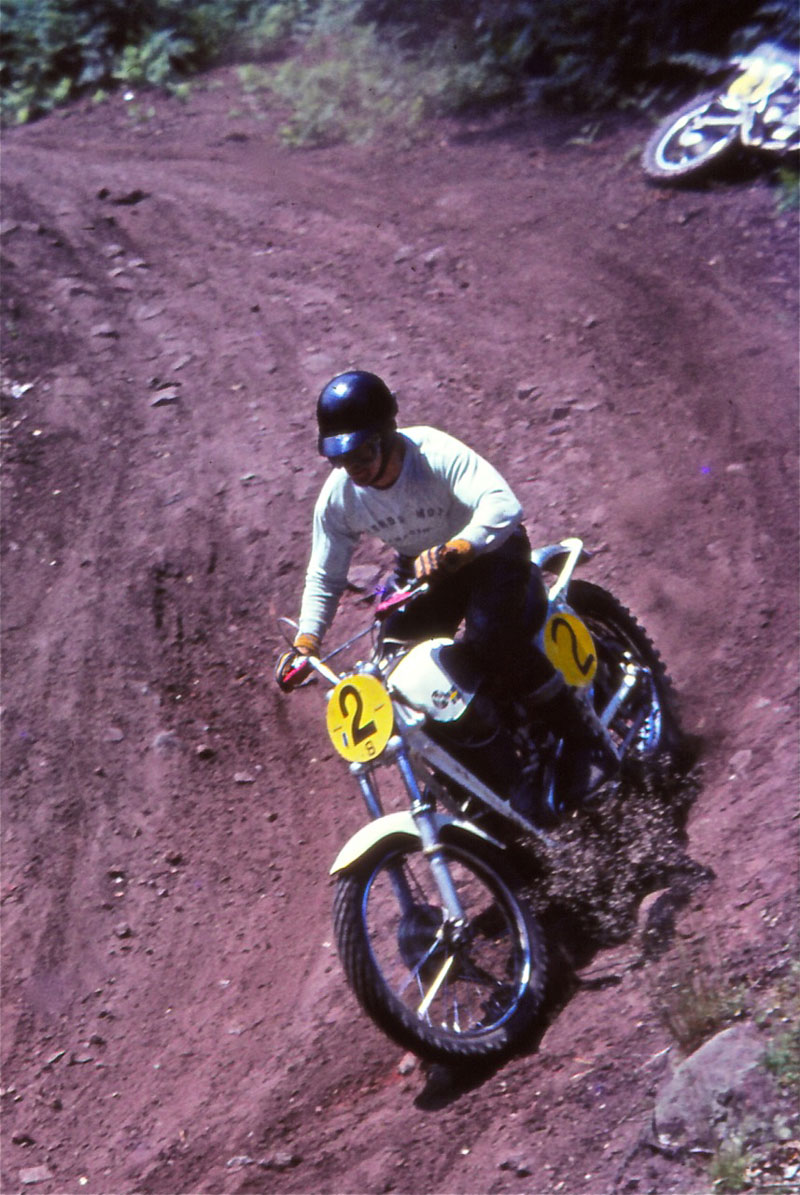 Per Olov Persson Hawkstone 1965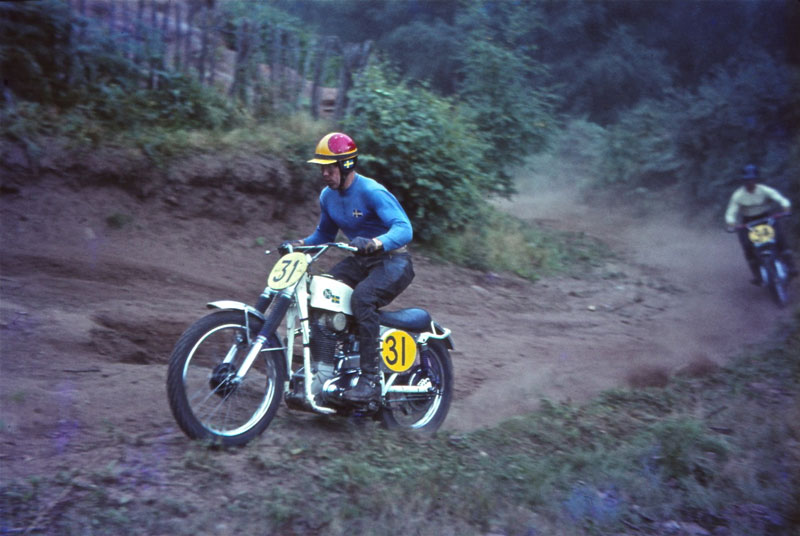 Rolf Tibblin - Hawkstone MXDN 1964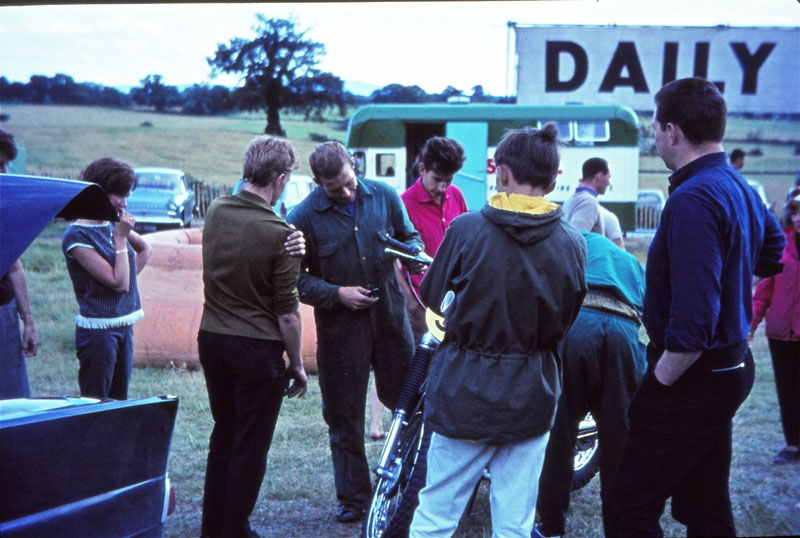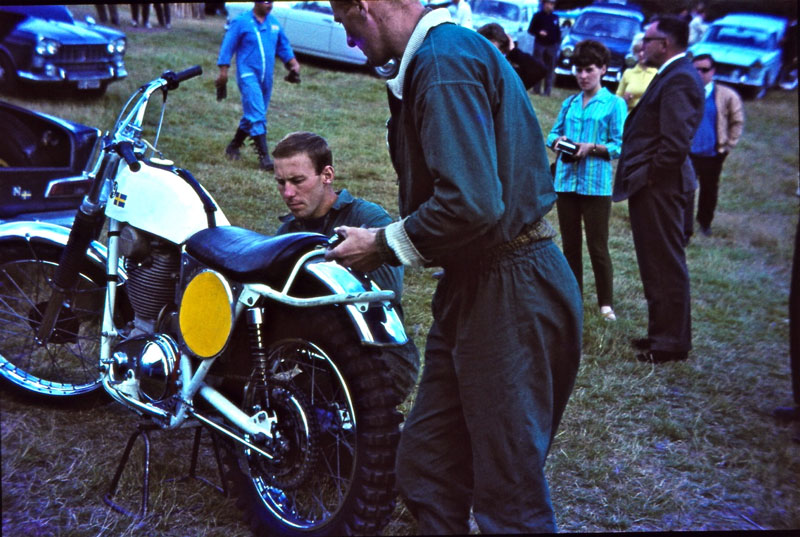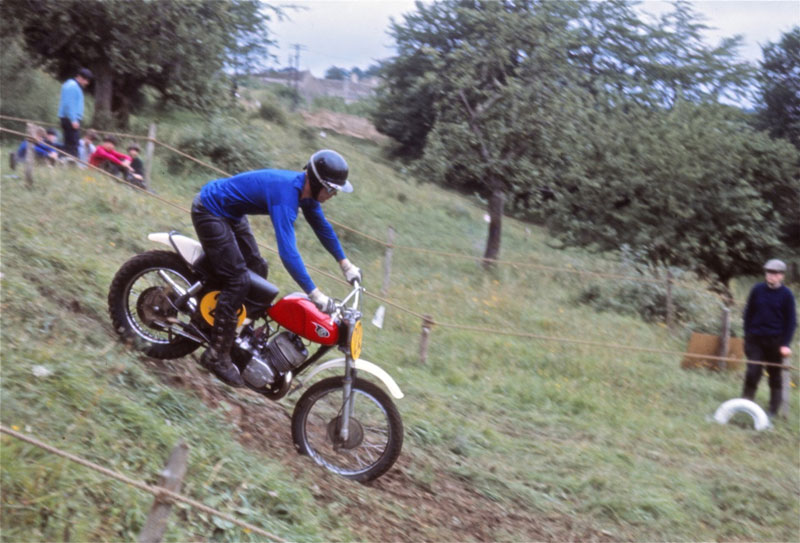 Rolf Tibblin - CZ - Farleigh Castle 1967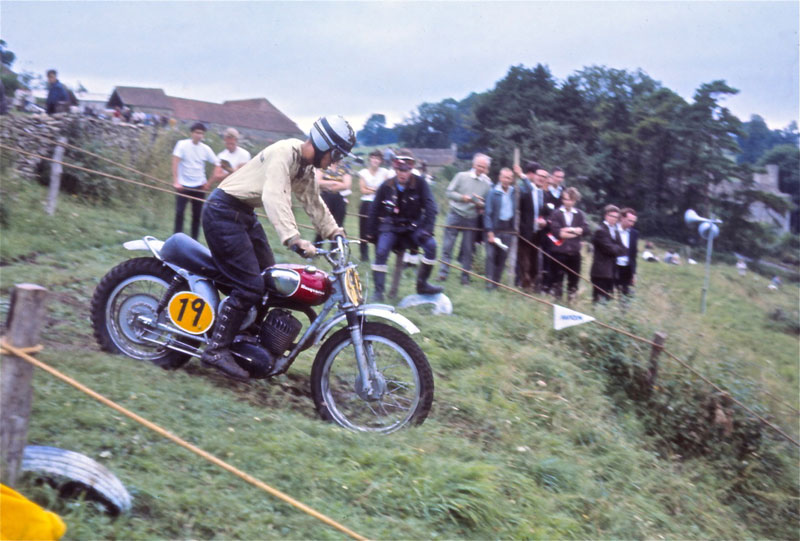 Christer Hammargren - Farleigh Castle 1967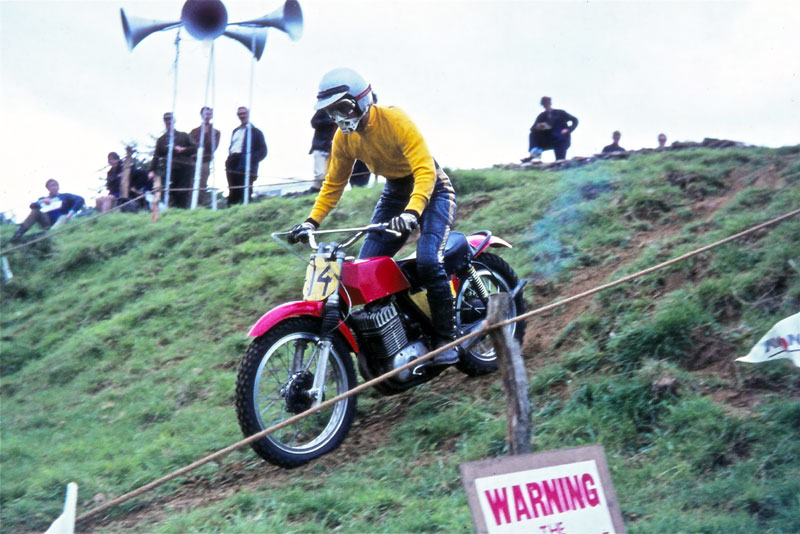 Åke Jonsson Maico - Farleigh Castle 1969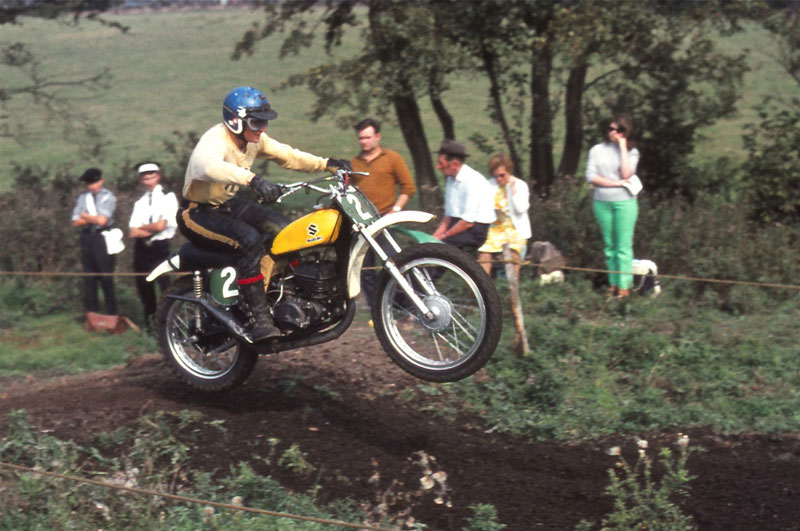 Olle Pettersson - Suzuki - Halstead 1970
Olle blev 1968 anställd som utvecklare o testförare av Suzuki.
red anm
Olle ska ha mycket "credit" för Suzukis 1a, 2a o 5te plats i VM 1970
Läs mera om detta http://www.saksi.se/vmx/suzukiolle.html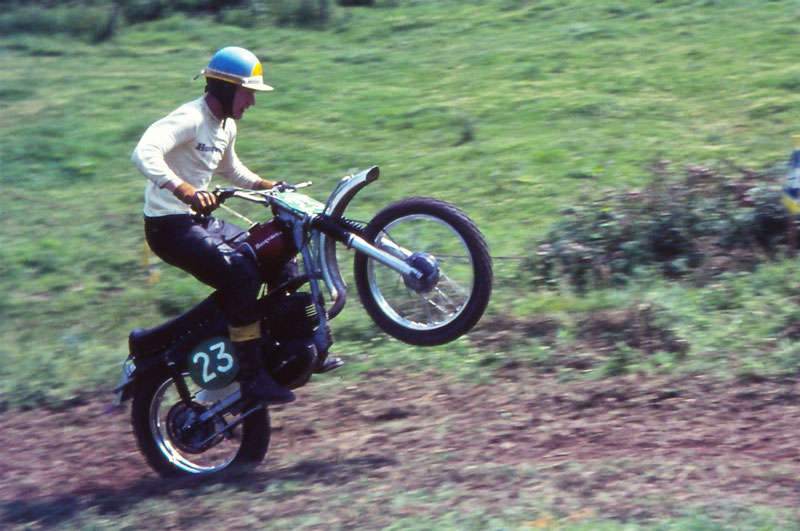 Torsten Hallman - Glastonbury 1965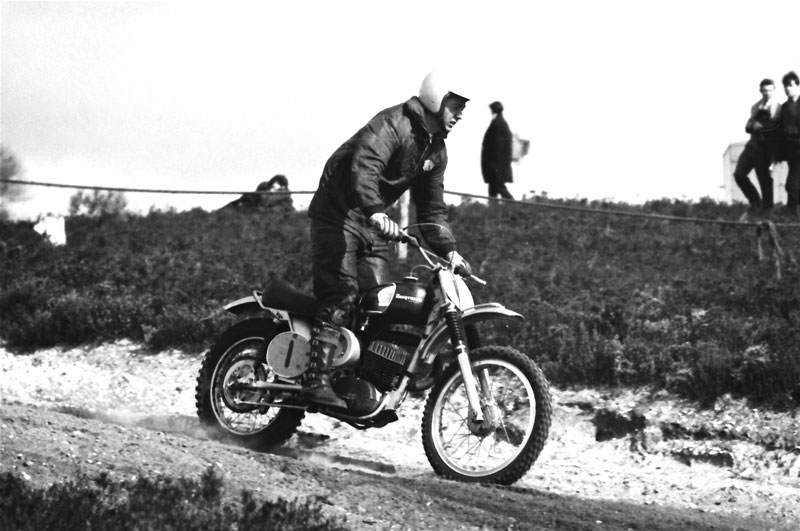 Torsten Hallman - HVA 360cc - Hants Grand International 1967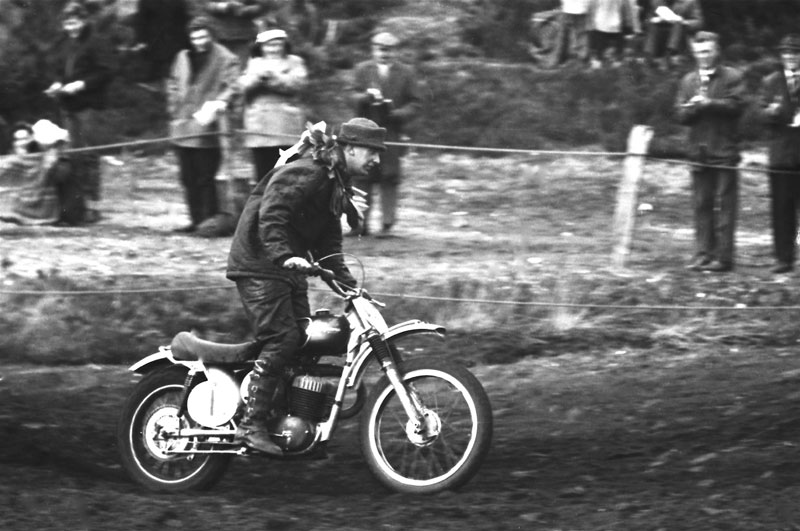 Torsten Hallman Winner Matchams Park 1967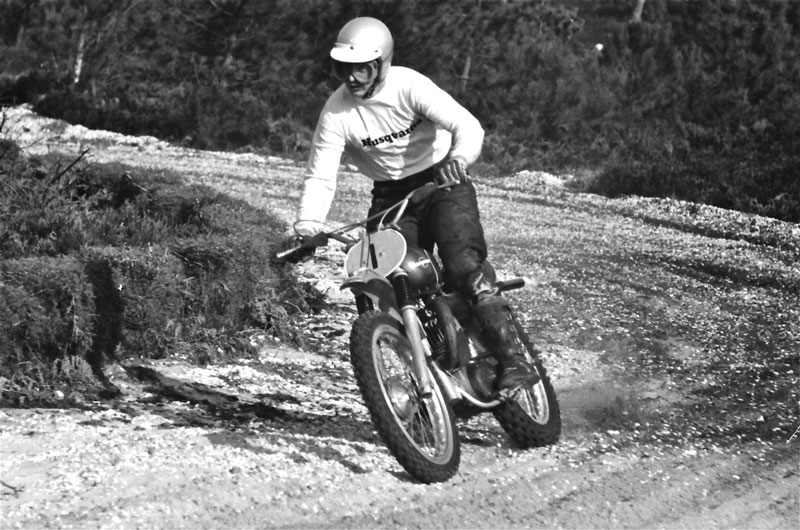 Torsten Hallman Winner Matchams Park 1967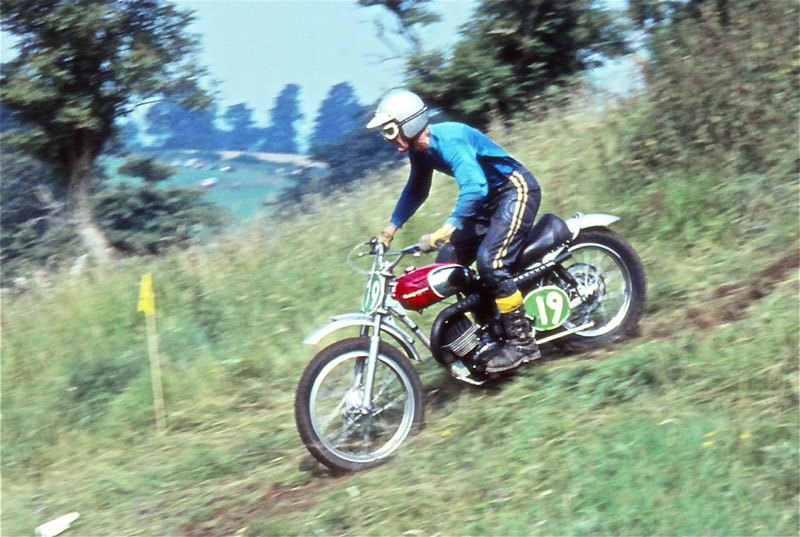 Vill du se mera av Eric's över 2000 MX bilder