Justyn Norek sent these beautiful factory pic's of the new -73 250cc
note the black engine and the specialshape of the ignition and transmission cover only on the -73 model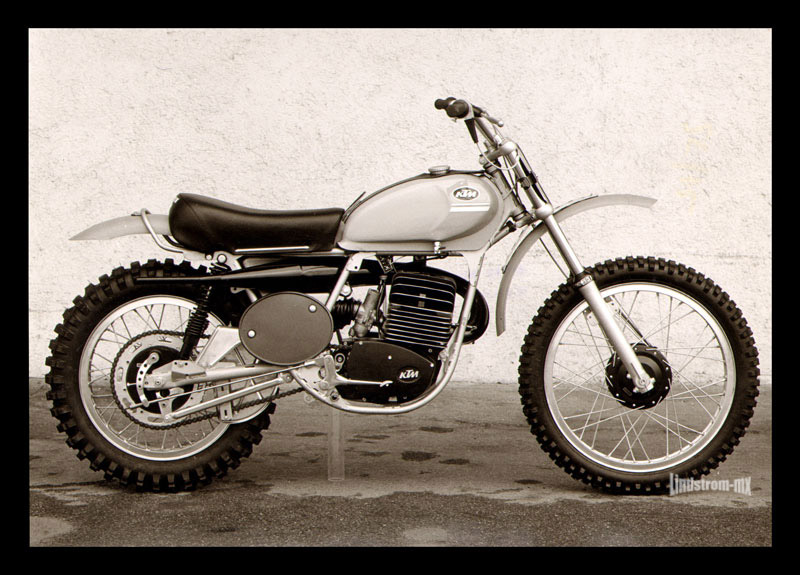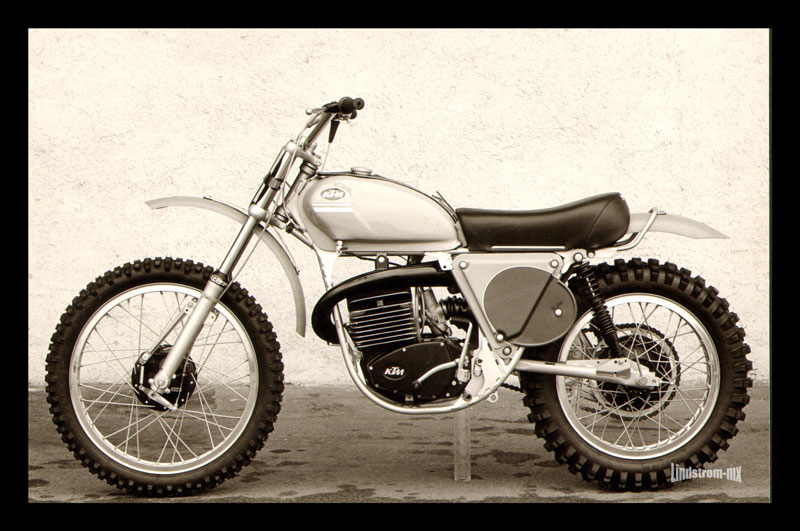 Markelo Dutch 250 GP May 1972
Moisev's first race on a KTM. Officially he borrowed the bike because his CZ was stolen
Photos Nisse Wedin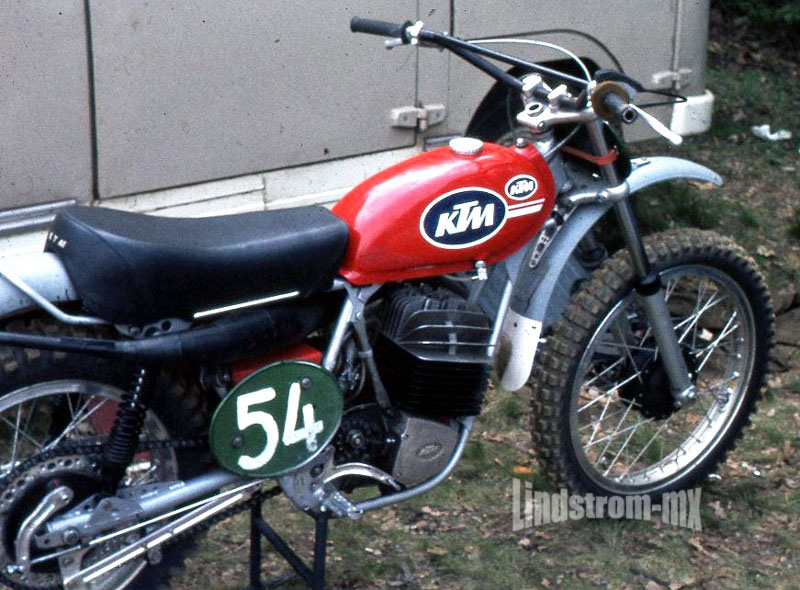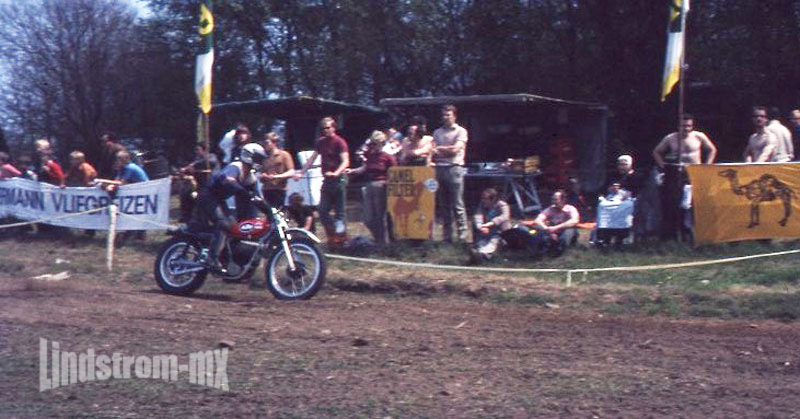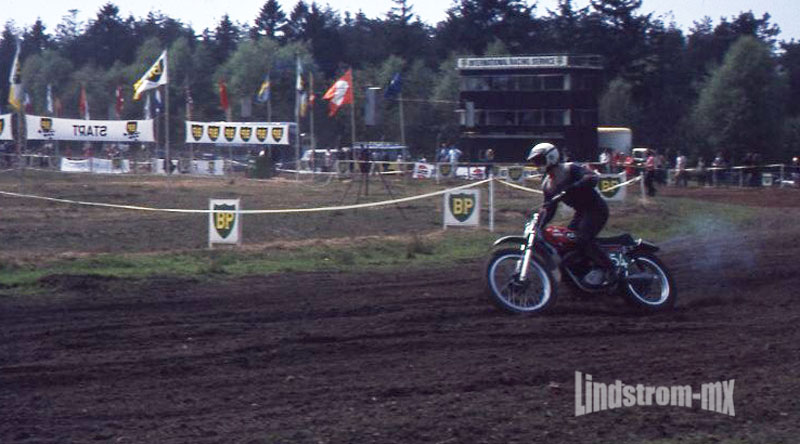 Penton Factory article from the Swedish Magazine MC Sport
"The cradle"
KTM/Penton factory Mattighofen 1973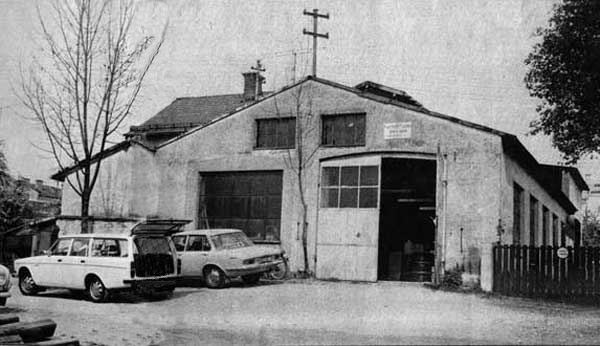 Hans Trunkenpolz (3rd from right) and Ernst Kronreif (8 from right)
after driving non stop Paris-Wienna with their KTM bikes in 1954.
Thank you Fritz Hagleitner for the info about the year!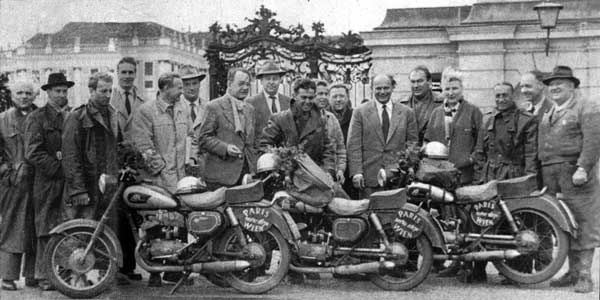 KTM History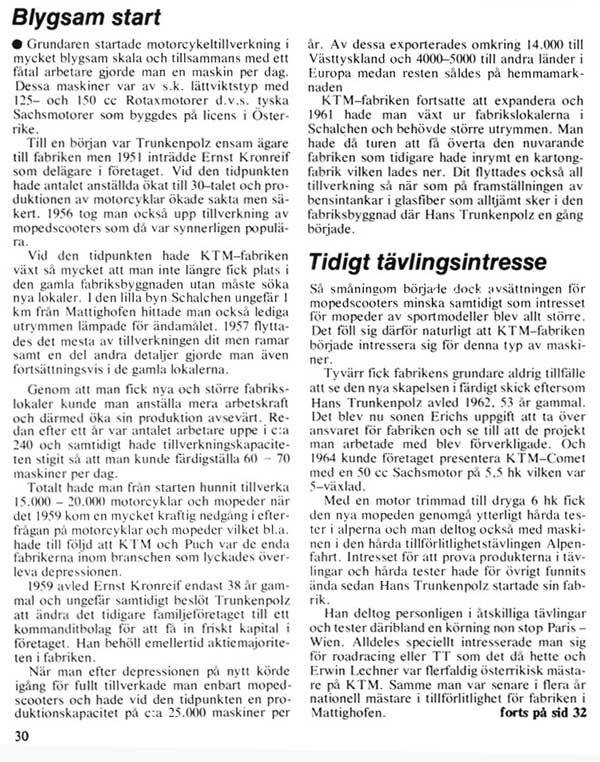 Finnish KTM driver Juha Tirinen stops at the factory for service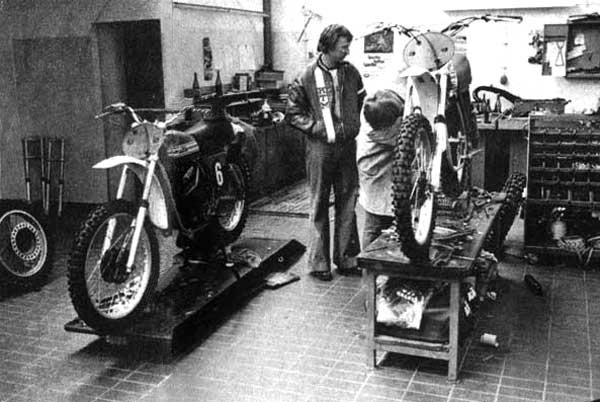 KTM factory had a hard time finding workers at that time.
For making wheels they invested in an automatic Dutch "wheel machine"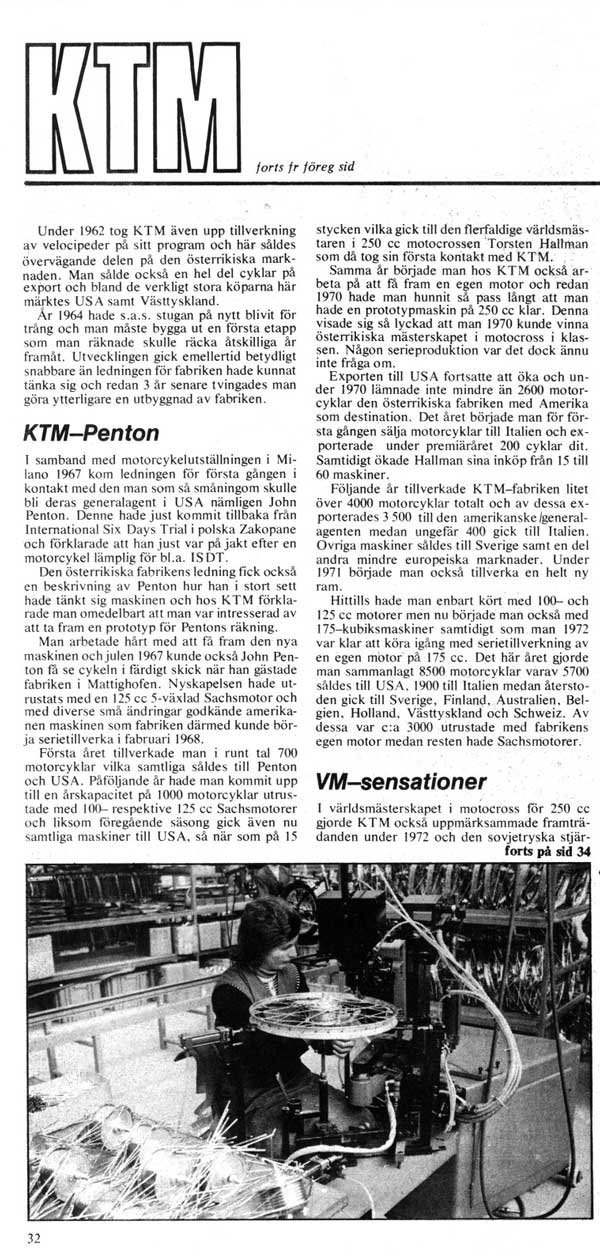 John Penton trying out a 125cc six day bike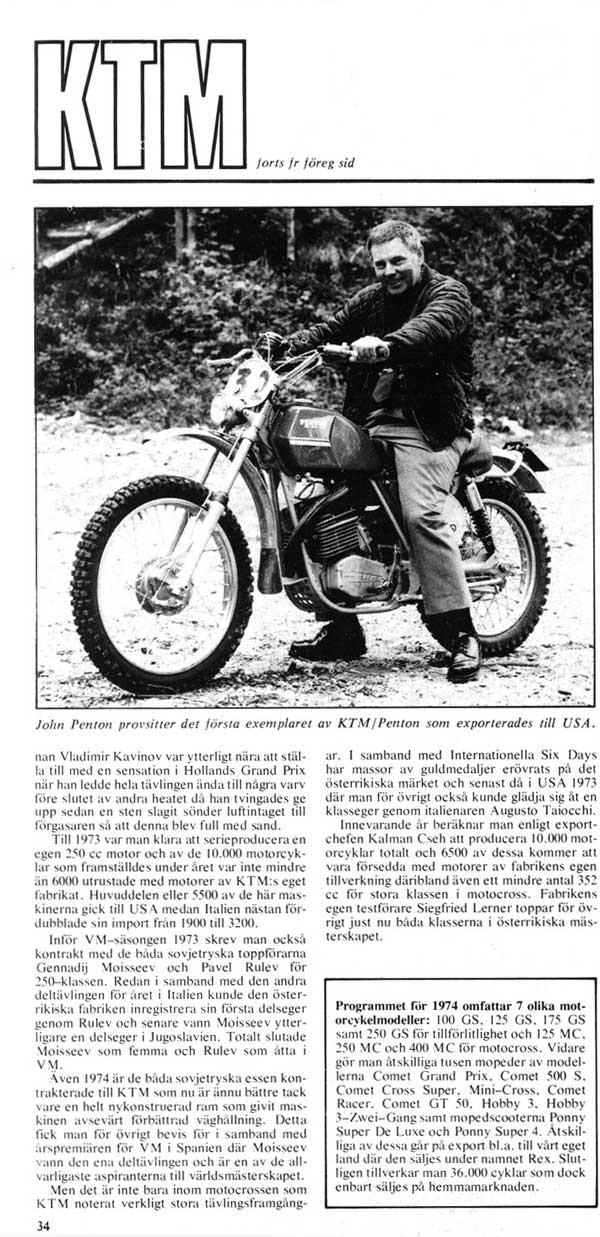 This is a picture from the factory in 1976
sent to me by Fritz Hagleitner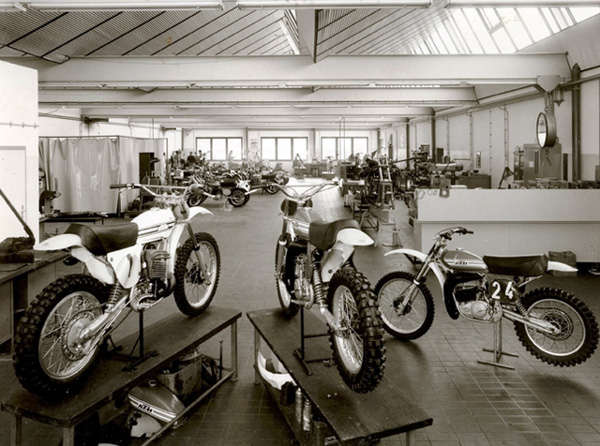 More Penton articles updated